The Woes of Mauna Kea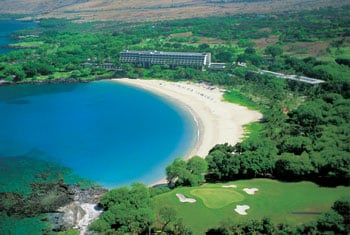 When will the Mauna Kea Beach Hotel open again? Not soon.

The Mauna Kea shut down after the October 2006 Big Island earthquake caused serious structural damage and safety concerns.

According to itsWeb site, the 43-year-old resort is promising a December 2008 re-opening, after $150 million worth of work.

Why a two-year delay?

According to a Honolulu Star-Bulletin story, the owners of the Mauna Kea Beach Hotel and its neighboring Hapuna Beach Prince Hotel are in a dispute with their insurance carrier Affiliated FM Insurance Co., which has denied a $20 million claim by the properties.

Affiliated FM contends that the Mauna Kea's losses amounted to only $14.4 million, and that the damages could have been repaired without the resort having to close.

The bright side of this long road to reopening?

Fewer but larger guest rooms. A refurbishing of the resort's lobby, restaurants and common areas. And the addition of new retail shops and a spa and fitness center.

The Mauna Kea Golf Course — closed in May 2007 — gets a complete restoration for an inaugural tee off in November.

The Mauna Kea's noted exterior architectural design —which the American Institute of Architects has recognized as one of the 150 best works of architecture nationwide — will, thankfully, remain.