There's a lot to love about this gorgeous Hawaii Kai home
Prowork Pacific Inc. designed an expansive new home for a large family in Portlock.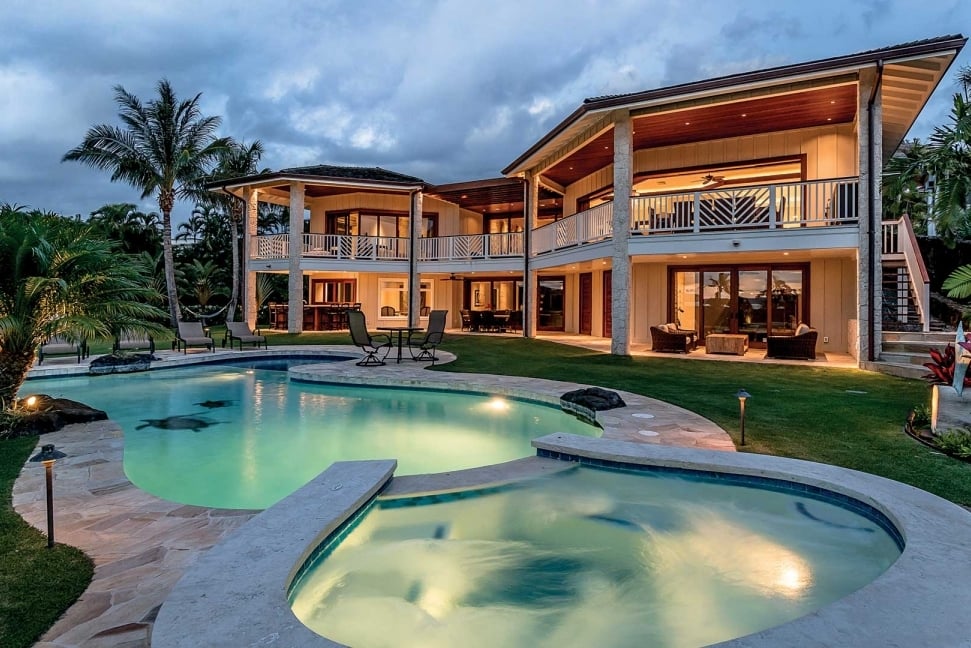 The owners of this amazing Hawaii home searched long and hard for the right lot on which to build.
With seven kids, sufficient space was at the top of their wish list, and the family was fortunate to find the perfect spot with stunning views in the Portlock neighborhood. Although the lot was large, the owners didn't want the house to consume all of the land. Instead, "we wanted it to be inviting from the street, and really provide true wow factor from the inside," one of the homeowners explains. The owners partnered with Prowork Pacific Inc. and architect Jimmy Wu to bring to life their vision for wow-inducing, indoor-outdoor living to life.