This Kauai Boutique is Bringing Back the Muumuu
Machinemachine in Koloa sells vintage Hawaiian dresses and other upcycled goods and apparel.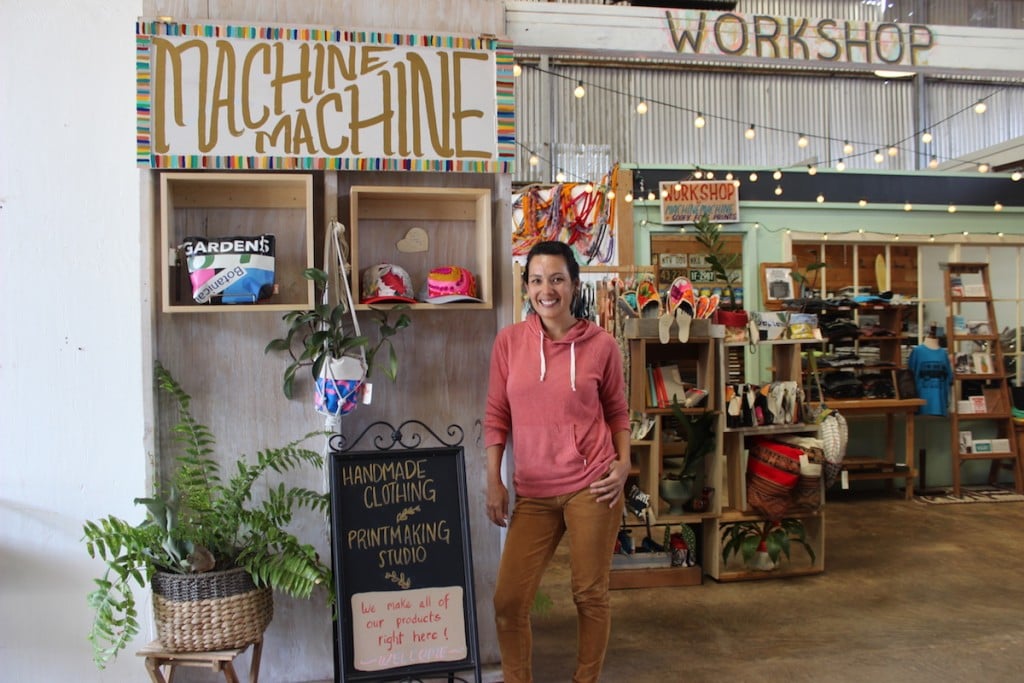 About five years ago, Shannon Hiramoto, a Kauai-born fashion designer who uses secondhand materials to create garments and bags, received a box of old muumuu (relaxed aloha print dresses) from a friend's mom, thinking she could repurpose the material into other clothing.
"I upcycled a few into tote bags, but it broke my heart to take such gorgeous dresses apart," Hiramoto says. "I felt it wasn't possible for me to repurpose these dresses into anything that could be cooler than the original. I felt like I was taking history apart."
Her sister and brother-in-law challenged her to, instead, wear them. So she did. For the entire month of January that year, she wore a different muumuu every day and posted photos on Instagram with the hashtag #muumuumonth.
That was the start of the annual Muumuu Month, now in its fifth year and observed by a growing number of women in the Islands. It's a time when women everywhere rock these vintage dresses when they're out—at work, in school, at the grocery store, in restaurants—to celebrate Hawaii's fashion history.
View this post on Instagram
"Some people might look at me funny when they see me shopping at Costco or hiking in Kokee in a bodacious Mamo (Howell muumuu), and that's part of it, bringing an unexpected joy to others," she says.
Hiramoto also sells vintage muumuu in her shop, Machinemachine, in Warehouse 3540 in Koloa. Each dress costs about $40 each and she donates the profits to the Kauai Historical Society. She has dresses from throwback companies including Liberty House, Mamo Howell, Andrade, Princess Kaiulani, and Carol and Mary. This past January, during Muumuu Month, she gifted the nonprofit with $1,300 from the sale of muumuu and T-shirts and totes that read, "I'd rather be wearing a muumuu."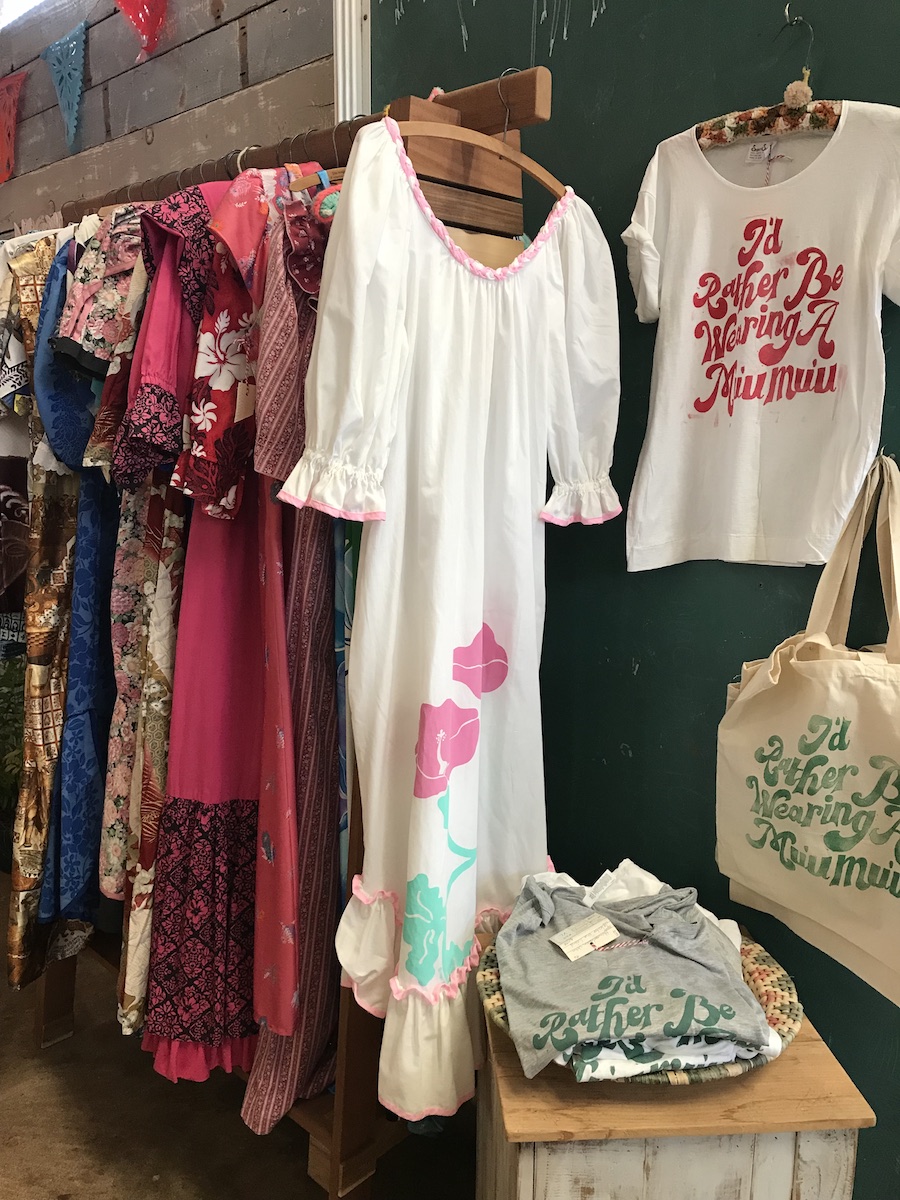 But that's not all she sells in her shop. You can find handstitched hats made from colorful scraps of material, bags made from upcycled vinyl event banners donated by local businesses, house slippers crafted from old denim jeans, and blouses and boxy tops made entirely from salvaged hand-embroidered patchwork linens. Hiramoto recently decided she's not using any more new fabric for her popular stretchy knit dresses; instead, all of these garments will be made from repurposed fabrics—her way of minimizing the shop's environmental impact.
"It's a lot of work, but it's much more impactful and fulfilling," she says. "After 12 years in business, it's important that I'm not bored! I also need to be 100 percent proud of what I create."
Machinemachine, Warehouse 3540, 3540 Koloa Road, Kalaheo, Kauai, machinemachineapparel.com