This Oʻahu Distillery is Making Hand Sanitizers Instead of Whiskey
With the spread of COVID-19 and demand for hand sanitizers, Koʻolau Distillery converted its operation this week and will donate everything to first responders and healthcare professionals.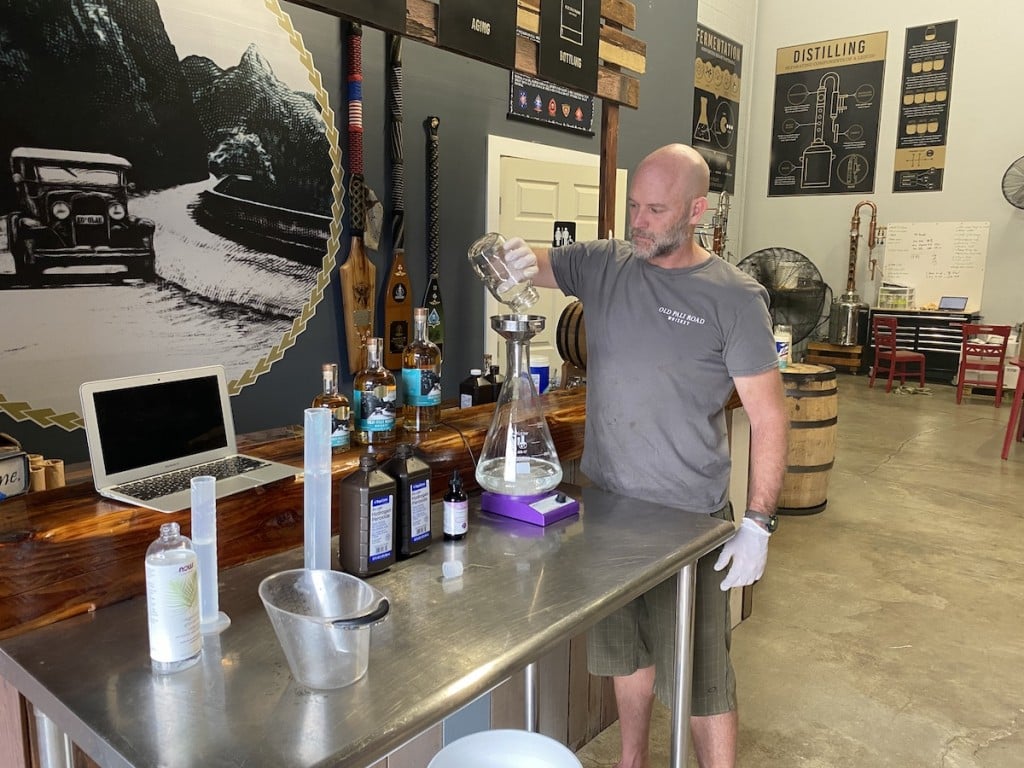 Eric Dill, CEO of Koʻolau Distillery in Kailua, had heard about other craft distilleries on the Mainland coverting their operations to making hand sanitizers amid the coronavirus pandemic. The demand is extraorindarily high—and the supply nearly nonexistent in Hawaiʻi.
He thought, "If you've got the ability to help, why wouldn't you be helping in these unprecended times?"
So he and the other two families who own the distillery decided to use the alcohol they make to craft Old Pali Road whiskey to produce hand sanitizers instead. The bottles, all donated by Oʻahu-based Kōkua Sun Care, will be distributed to first responders, healthcare workers and essential civic service personnel at no charge. Koʻolau Distillery will not be selling hand sanitizers to the public, despite inquires and requests.
"We made the decision as a company to suspend doing the thing that generates income for us and use it to make hand sanitizers, which we are going to give away," says Dill, a disabled veteran who spent 27 in the U.S Marine Corps. "That's a tough decision for any company to make … But we saw a need that only we could fill."
Craft distilleries across the country are doing the same, using their spirits to help fill the shortage of hand sanitizers during this global crisis, and demand for these products are extremely high.
These companies—including Koʻolau Distillery—follow strict guidelines put out by the World Health Organization on the proper way to produce hand sanitizers. The concoction is made from combining more than 60% alcohol (ethanol) with hydrogen peroxide (to kill any contaminant inside the bottle), glycerol (so the sanitizer doesn't dry out your skin) and some distilled water. Koʻolau is making a sanitizing spray—not gel—which, Dill says, is more effective.
He plans to get the first batch of hand sanitizers to first responders by Saturday. Right now, the company is limited by the number of 2-ounce spray bottles—several hundred—it has.
"We're going to make as much as have bottles for," Dill says.
In the meantime, Koʻolau is still producing and selling its whiskey, which you can buy directly from its production facility in Kailua. (Its tour are suspended temporarily.)
905 Kalanianaʻole Highway, Unit 5014, noon to 5 p.m. Monday through Saturday (for now), (808) 261-0685, koolaudistillery.com