This weekend's Made in Hawaii Festival all about homegrown stuff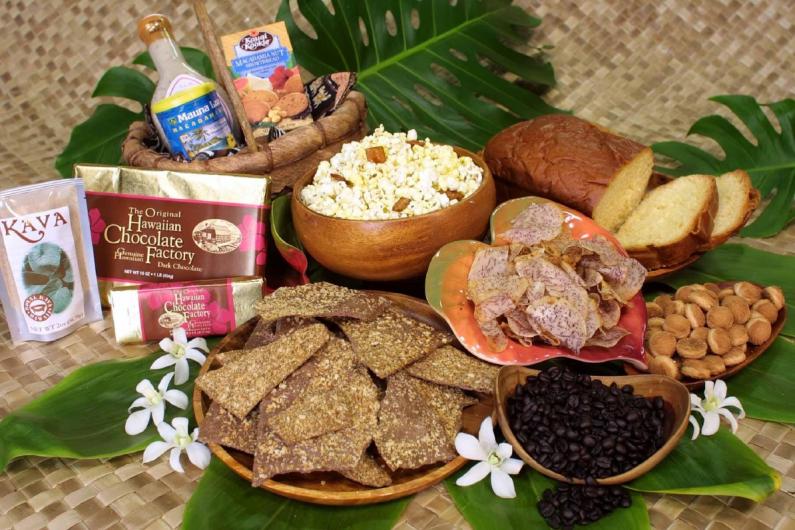 Sick and tired of finding "Made in Taiwan" stickers clinging to the bottom of your Island souvenirs? Looking for gifts and goods that can really claim to be "Made in Hawaii"?
Swing by the 14th annual Made in Hawaii Festival this weekend for a sampling of the things that make Hawaii special … all in one place. It runs from Friday though Sunday, August 21-23, at the Neal S. Blaisdell Exhibition Hall and Arena.
The festival is by far Hawaii's largest and most diverse marketplace of Island-made products—with more than 420 booths featuring books, fashion, ceramics, organic produce, prepared food and more. It attracts more than 35,000 residents and visitors annually.
To carry a "Made in Hawaii" label, an item must by law have most of its value and ingredients produced in the state. No monkeypod from the Phillipines. No souvenirs from China. No "Maui" potato chips manufactured in California. That's why we named it one of the best festivals in Hawaii in our brand new annual "Best of Hawaii" issue, which should be arriving in your mailbox, or on a newsstand near you.
A fest bonus? Along with all the Hawaii goods for sale, the Made in Hawaii Festival is also offering a series of cooking demonstrations—sponsored by our sister publication Honolulu Magazine. Throughout the weekend, a cadre of award-winning Island chefs will be preparing their most popular dishes, using only fresh Hawaii ingredients.
Here's a rundown of this weekend's cooking demos:
Friday, August 21
2:00 p.m. – Ronnie Nasuti (Roy's Restaurant) with Dean Okimoto (Nalo Farms)
4:00 p.m. – Patrick Yamaguchi (Big City Diner)
6:00 p.m. – Jon Matsubara (Azure)
Saturday, August 22
12:00 p.m.- Marc Anthony Freiberg (Mariposa)
2:00 p.m. – Chai Chaowasaree (Chai's Island Bistro)
4:00 p.m. – Rodney Uyehara (Beachhouse at the Moana)
6:00 p.m. – Ed Kenney (TOWN and Downtown)
Sunday, August 23
12:00 p.m. – Ryan Loo (Twist at Hanohano)
2:00 p.m. – Elmer Guzman (Poke Stop)
Made in Hawaii Festival hours are 10 a.m. to 9 p.m. on Friday, August 21 and Saturday, August 22; and 10 a.m. to 5 p.m. on Sunday, August 23. Admission is $3, and free for children six and under.
For more information, click here or call (808) 533-1292.