Throw These 6 Hawaii Reads Into Your Beach Bag
Here are our picks of Island-based books perfect for the beach—or anytime.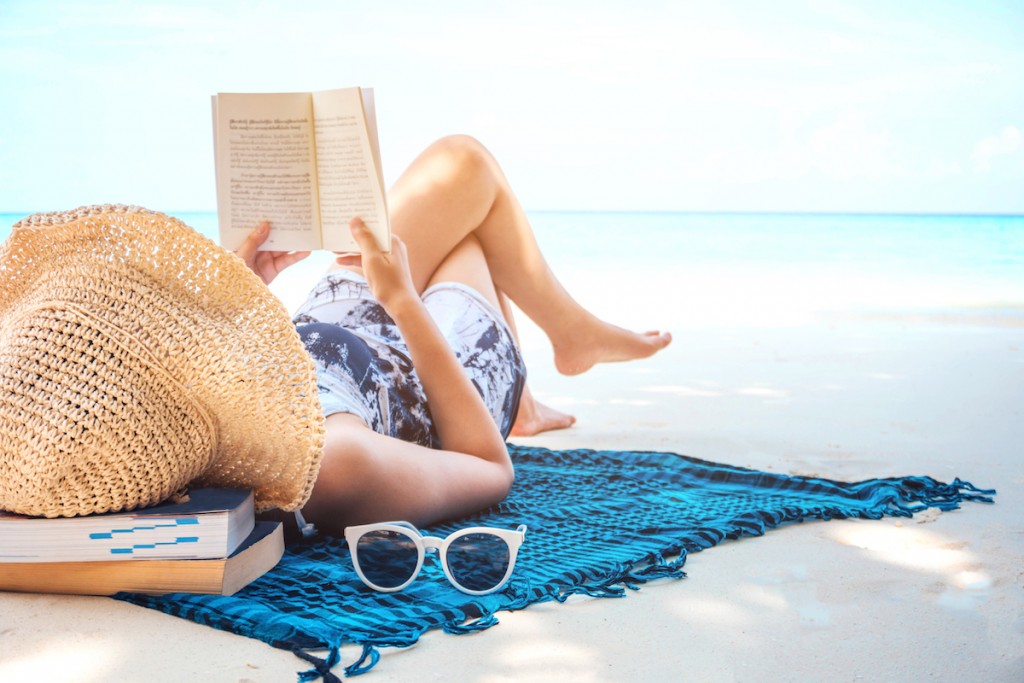 1. "Hana: A Photographic History of Hawaii's Paradise," Bruce McAllister
Tidbits of Hana history and culture woven between photos new and old, this book pulls readers into the small community that is Hana—and leaves them itching to book flights to the small Maui town.
$40, find paperback editions at Bess Press, amazon.com or barnesandnoble.com
2. "The Lieutenant's Nurse," Sara Ackerman
Sara Ackerman, author of "Island of Sweet Pies and Soldiers," is back with her latest historical and romantic tale. In it, Eva Cassidy, a new Women's Army Corps nurse, is on the run from secrets of her own when she encounters the mysterious Lt. Clark Spencer en route to Hawaii. When Pearl Harbor is attacked in 1941, Eva's left scrambling to save those around her and those nearest to her heart.
Starting at $9.99, find paperback, audiobook, large print and e-book editions at amazon.com or barnesandnoble.com
3. "Sea People: The Puzzle of Polynesia," Christina Thompson
There's no written record of how Polynesians made their way across the Pacific, from one remote island to the next. Join writer Christina Thompson as she attempts to unlock this mystery, tracing the footprints of these voyagers back in time in search of some answers.
Starting at $14.99, find hardcover, audiobook and e-book editions at amazon.com, barnesandnoble.com or harpercollins.com
4. "Daughter of Molokai," Alan Brennert
For lovers of Alan Brennert's "Molokai," your prayers have been answered. In this sequel to the 2004 bestseller, readers can follow as Ruth (Rachel's daughter from the end of "Molokai") is adopted by a Japanese family, survives Japanese internment during World War II and somehow finds her way back to her mother and the world she left behind as a young girl.
Starting at $12.29, find hardcover, paperback, audiobook and e-book editions at amazon.com or barnesandnoble.com
5. "Iced in Paradise: A Leilani Santiago Hawaii Mystery," Naomi Hirahara
When Leilani Santiago returns to Kauai to help support her family's shave ice business after her mother is diagnosed with multiple sclerosis, the only drama she is prepared for is the return of her estranged father. The last thing she's expecting is to discover a pro surfer's dead body in the shave ice shack. Or for her father to be named the primary suspect. Follow along as Leilani searches for the truth while holding her family together.
This book will be released Sept. 3, 2019. Starting at $9.49, preorder hardcover, paperback and e-book editions at amazon.com, barnesandnoble.com or target.com
6. "Raced to Death in 1920s Hawaii: Injustice and Revenge in the Fukunaga Case," Jonathan Y. Okamura
Only three weeks after nisei (second-generation Japanese American) Myles Yutaka Fukunaga admitted to murdering 10-year-old George Gill Jamieson in 1928, Fukunaga was found guilty and set to hang. Author Jonathan Y. Okamura delves into the racial tensions behind this expedited criminal case and the implications it had on race relations in Hawaii.
This book will be released in September 2019. Hardcover and paperback editions starting at $27.95.