Top 5 extreme tours on Maui
By land, sea or sky, these companies gave you the best adventures on The Valley Isle.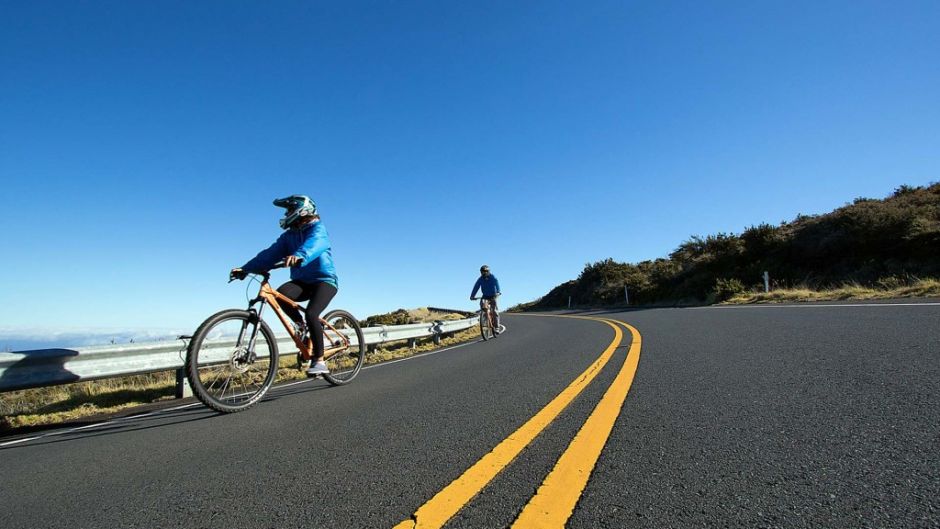 The natural beauty of Maui and its extremes, from stunning volcanoes to lush valleys, make it a land of adventure. There are many companies offering ways to get out into the thick of it, whether your thrill is biking, snorkeling or airborne excursions, but these are the ones that got your top votes for your favorite things to do on The Valley Isle in our 2017 Readers' Choice Awards.
1. Haleakala Bike Company
You voted this as the No. 1 "must do" adventure on Maui, and made it known to us that this isn't just an average biking tour. From the chilly thrill of a pre-dawn trek to the top of Haleakala for the sunrise and an exhilarating ride downhill, to the customized rides for repeat visitors, this is one biking tour company that really blew you away. Adventurous types love the unrestricted, self-guided timetables that allow riders to go at their own pace without getting stuck in line behind someone else, the great customer service, well-serviced mountain bikes and clearly defined trip options that allow visitors to decide what's most ideal for themselves and their families. 810 Haiku Rd., Haiku, (808) 575-9575, bikemaui.com.
2. Skyline Eco-Adventures
Hawaii's most awarded zipline company, Skyline, operates two zipline tours on Maui at Kaanapali and Haleakala. From the humorous, professional guides, who made you laugh and feel safe no matter how crazy the heights, to the rush of adrenaline and the stunning, unforgettable views zipping over the jungles and vistas of Maui, Skyline's tours are a highlight of many visitors' trips. 2580 Kekaa Dr., Lahaina, (808) 878-8400, zipline.com/maui.
3. Blue Hawaiian Helicopters
The breathtaking view of Maui from the air is an experience that left a lasting impression on you, as did the safety-conscious, professional and knowledgeable pilots of Blue Hawaiian Helicopters. Seeing the surreal canyons, spectacular waterfalls and stark sea cliffs of Maui from above is an adventure most people agree is well worth the price, for both first-timers and repeat flyers. 1 Lelepio Pl, Kahului. (808) 871-8844, bluehawaiian.com/maui.
4. Hana in Paradise
These exclusive, customizable tours of Maui are personalized to each group (two people minimum), and show you the best, most breathtaking hidden and historic sites on the island through a knowledgeable local perspective. Start with one of the preselected tours, like the Hana Safari Tour or the Maui Island Tour, and make it your own, or just rely on your guides for a truly memorable trek on the Road to Hana and through the rest of Maui's beautiful landscape. (808) 866-6191, hanainparadise.com.
5. Trilogy Excursions
Home of incredible snorkeling tours and one of Maui's top sunset sailing experiences, the Trilogy name is synonymous with great experiences. Those who have gone are unlikely to forget the great views, personable crew, delicious food and wildlife encounters. Trilogy is also the only company with permission to take guests to Lanai's southern bay, a marine sanctuary with pristine reefs and unmatched snorkeling. 207 Kupuohi St, Lahaina. (808) 874-5649, sailtrilogy.com