Top 5 favorite Hawaii souvenirs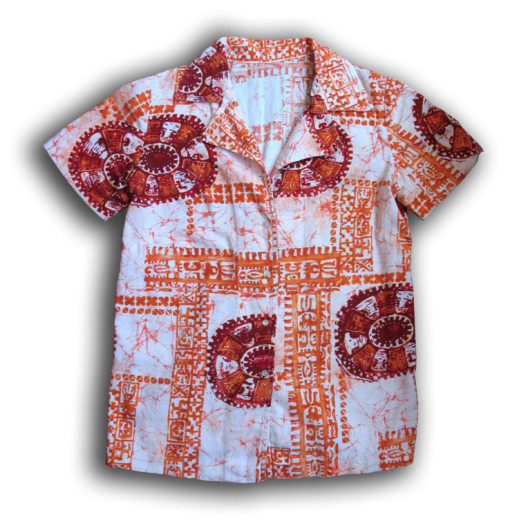 There are many reasons visitors from all over the world fall in love with Hawaii. From its scenic coastlines to colorful sea creatures to its practically endless tropical summer, it is no wonder the Islands are often considered paradise.
While many agree that anything and everything from Hawaii is special, we wanted to know: What object most reminds you of your favorite Hawaii sojourn?
So, we asked our 178,000-strong Facebook reader ohana: What is your favorite Hawaii souvenir? We received nearly 1,500 responses describing items of all shapes and sizes. Although many voted on Hawaii coffee, fresh lei, a golden tan, ukulele, plumeria branches and sand found at the bottom of the suitcase, those didn't make our top 5 cut. You'll have to read on to find out what did!
If you want to vote on our next poll, go to our Facebook page and hit the "like" button at the top of the page. Once you do, you'll be a part of our HAWAII Facebook ohana, able to see our "Hawaii favorite" poll questions and the results, as well as updates, stories and features from our website. We'll be posting our next poll question in the days ahead, so join now if you haven't yet.
Without further ado, here are our readers' top five most popular Hawaii souvenirs:
#5: Hawaii shirts
Many of you agreed—if it's Hawaii-made, from Hawaii or says "Hawaii," it's a souvenir you love to keep on wearing. But by far the most popular new article of clothing packed in mainland-bound suitcases is the aloha shirt. Created in the 1930s by Honolulu tailors, aloha shirts were originally intended for visitors to wear during their stay and take back home. It wasn't until the Aloha Friday Movement of the 1960s that residents started to embrace the boldly–pattered shirts as office attire. Now it's hard to believe the regional closet-staple was once frowned upon in the Hawaii workplace. Aloha shirts are generally accepted—and in some cases expected—in offices every day of the week, and a huge variety of the popular shirts can be spotted on visitors and residents alike.
#4: Macadamia Nuts
Plain, salted, honey roasted, chocolate covered—no matter whether you enjoy them savory or sweet, there's a macadamia nut option for you. Hawaii's first macadamia tree arrived from Australia in 1881. Today the Islands' volcanic soil and rainfall help growers produce more than 49 million pounds of the popular commercial crop. Hawaiian Host, headquartered on Oahu, is the country's largest exporter of chocolate covered macadamia nuts.
#3: Photos and videos
Swimming with green sea turtles? Check. Sunrises or sunsets from atop Mauna Kea? Check. Standing at historic sites like Pearl Harbor? Check. Many of our Facebook reader ohana said there was no better way to remember (and show off) all the beautiful sites, ono foods and people you shared it with than by capturing your first visit or return trip with snapshots and videos to look back on until you can return again. (You can see their favorite places and things to photograph—the results of another recent Facebook ohana poll—here.)
#2: Hawaiian Jewelry
This was a close contender for the number one spot. Many of you chimed in, sharing the favorite pieces you enjoy wearing to remind you of the Islands: pearls harvested in front of your eyes at Maui Diver's Jewelry, pendants, charms and bracelets with timeless Hawaii symbols like the honu (sea turtle), delicate plumeria flowers or even slippahs (that's sandals or flip-flops to you mainlanders). Handcrafted Koa wood rings and Hawaii-made shell jewelry were also mentioned. A chunk of you gave a shout-out to Hawaiian heirloom jewelry: simple gold-design necklaces, bracelets or rings with Old English lettering—a trend made popular in the late 1800s when a similarly-styled bracelet was presented as a gift for Princess Liliuokalani after she visited the Royal Courts of England.
#1: Unforgettable memories
We received countless stories of our readers' unforgettable moments in Hawaii. Many of you shared stories of your first time or return trip to the Islands, getting married or bringing home a newborn, hiking through lush green valleys, snorkeling with fish or trying different foods. Hawaii holds a special place in the memories of our readers—many still carry the aloha spirit long after their visit. Mahalo for sharing! We hope you'll return to make many more.