Top 5 flicks filmed in Hawaii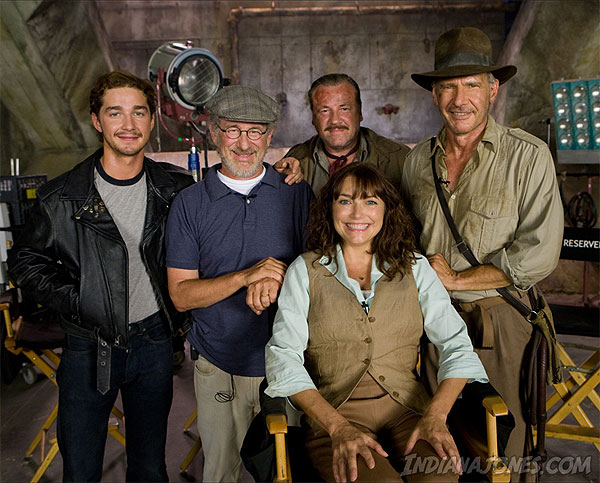 Indiana Jones was filmed in the "Peruvian" jungle of Kauai. Ben Stiller and Jack Black visited for the filming of their flick Tropic Thunder (Kauai), Knocked Up director Judd Apatow's Forgetting Sarah Marshall (Oahu) was set at Turtle Bay Resort, and two of the Pirates of the Caribbean movies (Maui/Molokai/Kauai) made use of Hawaii's gorgeous coastline. Godzilla has destroyed Waikiki Beach, and Katniss from The Hunger Games battled for her life in Waimea Valley.
Here are a handful of our all-time-favorite filmed-in-Hawaii flicks, one for every pau hana evening of the workweek.
What are your favorite movies filmed in Hawaii?
MONDAY
From Here To Eternity (1953). I love that I work just a half-hour's drive away from the beach where Burt Lancaster and Deborah Kerr famously rolled in the surf and turf. You know, just in case.
TUESDAY
Blue Hawaii (1961). The best of the three Elvis Presley flicks filmed here has The King singing Ke Kali Nei Au (The Hawaiian Wedding Song) AND Rock-A-Hula Baby.
WEDNESDAY
Donovan's Reef (1963). John Wayne in Hawaii as tough World War II veteran Michael "Guns" Donovan? Who cares if they called the fictional island Haleakalowa?
THURSDAY
Jurassic Park (1992). Because I still get a kick out of watching Tyrannosaurus Rex chase a herd of Gallimus dinosaurs and a bunch of pesky humans against the backdrop of the Koolau mountain range.
FRIDAY
Punch-Drunk Love (2001). The Royal Hawaiian Hotel in Waikiki has never looked so gorgeous, elegantly old-fashioned and other-worldly all at the same time as in this eccentric romantic comedy.