Top 5 movies filmed in Hawaii since 2010
With over a hundred years of history, Hawaii and Hollywood still can't get enough of each other.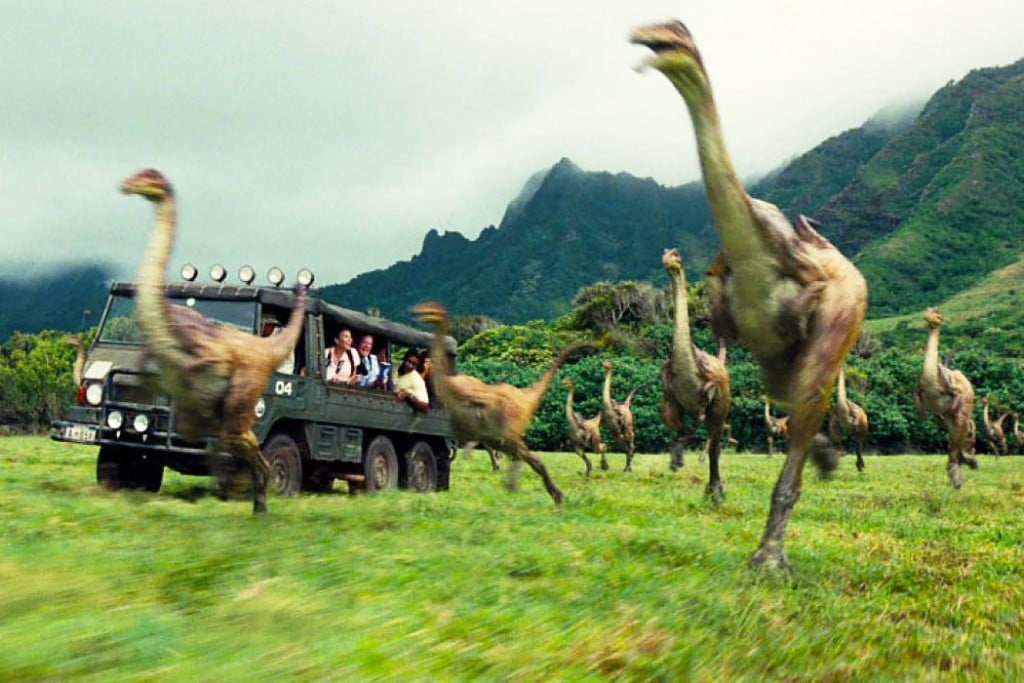 In 1913, Universal Studios filmed "Hawaiian Love" and "The Shark God" in Honolulu, marking the first Hollywood productions recorded in the Aloha State. Since then we've seen everything from cult classics, such as "North Shore," to box-office flops, like "The Big Bounce," set on our sunny shores. To celebrate Hollywood's continued fixation with Hawaii, we've compiled a list of our five favorite movies filmed in the Islands that have been released post-2010.
1. "Godzilla" (2014)
2. "The Descendants" (2011)
Everybody loves George Clooney, the man who has somehow figured out how to get more attractive with age, and Kauai's populace was lucky enough to be graced by him during the production of "The Descendants." Not only is the comedy-drama set on Kauai, but much of the story revolves around the island itself. "The Descendants" uses Kipu Ranch to portray the 25,000 acres of undeveloped land Clooney's character, Matt King, must decide on selling. Kauai residents will also quickly identify Tahiti Nui Bar, Lihue Airport and The Kauikeolani Estate.
3. "Soul Surfer" (2011)
This motion picture is based on Kauai local Bethany Hamilton's 2004 book, Soul Surfer: A True Story of Faith, Family, and Fighting to Get Back on the Board. In it, Hamilton returns to professional surfing after losing her arm to a shark attack and is one of the more inspiring true stories in professional sports. Primarily filmed on Kauai's north shore, notable locations include Tunnels Beach, where the attack occurred, the Kalalau Trail on the Napali Coast and Hanalei Pier.
4. "Jurassic World" (2015)
Standing as the fourth highest grossing film of all time, "Jurassic World" features a winning combination of murderous dinosaurs and intergalactic beefcake Chris Pratt. The franchise has been rooted deep in Hawaii, with most of the films shot entirely on Oahu and Kauai. Locations such as Kualoa Ranch and the Napali Coast make up much of the movie's scenery, doubling as the fictional Costa Rican island Isla Nublar. The fourth installment of this franchise keeps true to its predecessors, filming in locations such as Honolulu Zoo, the Wailua River watershed and Olokele Canyon.
5. "A View from a Blue Moon" (2015)
Surf films in Hawaii aren't uncommon, as the Islands pump out world-class waves all year long. However, John John Florence's "A View from a Blue Moon" takes the level of surf movies to a new high. Nearly 60 minutes long, the film is the first in its genre to be shot entirely in 4K. With John C. Riley narrating and aerial footage shot from an actual helicopter, Florence shows Oahu's Seven Mile Miracle in the best light possible. Although "A View from a Blue Moon" highlights locations as far reaching as the African oceans, the high budget production premiered in the grassy fields of North Shore's own Sunset Beach Elementary.