Top places to visit in Waialua town on the North Shore
Grab a cup of coffee, hit the beach and find the perfect gift all in this historic plantation town on Oahu.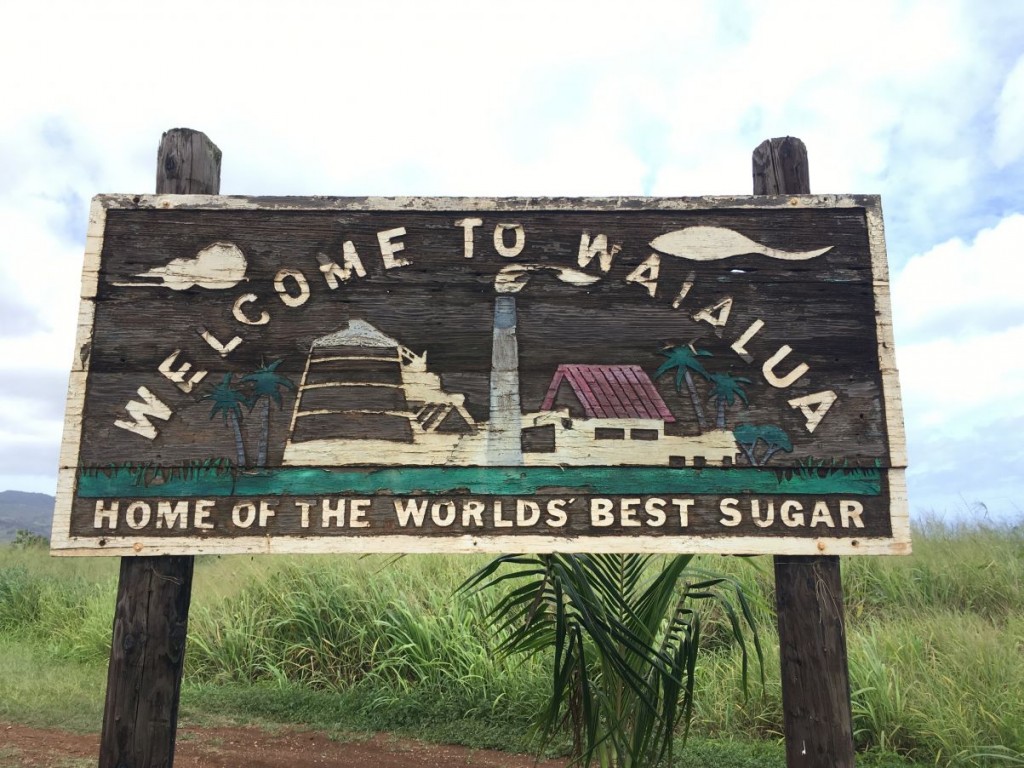 The next time you're headed to Oahu's North Shore think about heading into Waialua. Nestled between Haleiwa and Mokuleia, Waialua is a former sugar mill town that is a great place to escape the crowds. With hip cafés, stylish thrift shops and some of the freshest ahi you can find on the island, there's plenty to do in this chill plantation town.
Start your day at Brew + Foam
This coffee shop and café is the ideal spot to grab a freshly brewed latte, or one of its sweeter alternatives, such as the hot haupia mocha. Hang out with a friend or chat up the amicable baristas in the too-cool-for-school interior, which features vintage record players, a TV that always seems to be playing mid-to-late 2000's surf movies, and Poncho, the café's canine mascot who's always looking for a good rub. Open Monday through Friday 6 a.m. to 3 p.m., Saturday and Sunday 7 a.m. to 1 p.m., 67-292 Goodale Ave., brewandfoam.com.
Satisfy your sweet tooth at Paalaa Kai Bakery
One of Waialua's most recognizable shops, Paalaa Kai Bakery was made famous for its delectable Snow Puffies, which sell out on the daily. If you make a trip to this iconic bakery and it's sold out, don't fret. They also sell a variety of other pastries, such as the blueberry turnovers and malasadas, which will have you groaning with delight after every bite. If you are set on getting one of the bakery's world famous Snow Puffies, it's recommended to order ahead of time by calling, or by being at the door at 5:30 a.m. right when they open. Open daily from 5:30 a.m. to 7 p.m., 66-945 Kaukonahua Rd., pkbsweets.com.
Take a stroll through the historic Waialua Sugar Mill
Although the once-thriving Waialua Sugar Mill no longer produces sugar, residents have transformed the space into a community market that houses general stores, soap shops and some of the best surfboard shapers in the business. If you're looking to pick up some Waialua-grown coffee, take a peek inside Island X Hawaii. In need for some new suds? North Shore Soap Factory, which is actually housed in one of the sugar mill's original buildings, has got your back. Come to the mill on a Saturday, from 8:30 a.m. to 2:30 p.m., and see the Waialua community and local vendors come out in force for its weekly farmers market. 67-106 Kealohanui St., sugarmillhawaii.com.
Find some space to stretch out at Aweoweo Beach Park
What's a day to the North Shore without hitting the beach? Nestled in a quiet neighborhood, Aweoweo Beach Park has all the ocean and sand you could ask for, without the crowd. A spot primarily visited by families and locals who live in the residencies along its coast, the beach also has ample shade, bathroom facilities, picnic tables and a basketball court. 68-197 Au St.
Grab a poke bowl at Waialua General Store
Ask most Waialua residents where to go to get a poke bowl, and they'll give you the same answer: Waialua General Store. Selling Filipino plate lunches, steak plates and an assortment of beverages, the real winner at this hole-in-the-wall eatery is the poke bowls. With fish so fresh it tastes like it was caught seconds before preparation, you can't go wrong with any of the many varieties of poke bowls the store offers. Open 10 a.m. to 7 p.m., Monday through Saturday, 67-272 Goodale Ave., waialuageneral.com.
Find the perfect find at the Green Gypsy Thrift Shop
Get your thrift on at this funky little store, which sells everything from vintage aloha shirts to random knickknacks and 1996 copies of Surfer magazine. Located in the second story of a large, unnamed light green building, the shop is also neighbor to Nola Studio + Boutique, which sells handcrafted jewelry and accessories, and Lulu's Lei and Bouquets, an adorable florist that sells a variety of flower arrangements and has a "make your own" bouquet stand. 66-935 Kaukonahua Rd., Green Gypsy Thrift Shop is open Monday through Saturday, 11 a.m. to 5 p.m., Sunday noon to 4 p.m.; Nola Studio + Boutique is open 11 a.m. to 5 p.m. Monday through Saturday; Lulu's Lei and Bouquets is open from 11 a.m. to 5 p.m. daily.