Tour Company Hawaii Forest & Trail Expands to Oahu
It's now offering three tours for Oahu visitors and residents.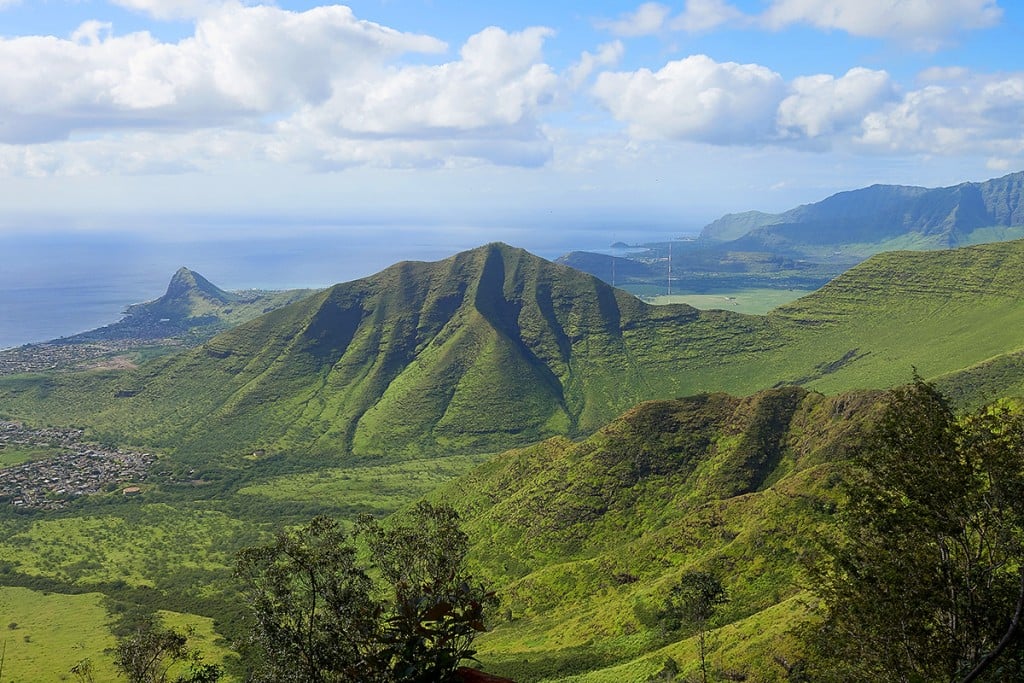 For the past 25 years, Hawaii Forest and Trail has cultivated a reputation for fun, knowledgeable tours of some of Hawaii Island's most thrilling locales. Founded by husband and wife, Rob and Cindy Pacheco, their company is known for taking visitors and residents on adventurous activities, such as stargazing atop Mauna Kea and hiking on newly created lava fields. The island of Oahu tour, dubbed Farm to Forest Experience, launched this month and is one of three new tours available on the island. (The other two are a birds and wildlife tour of Oahu and a Honolulu hiking tour.)
We begin our Farm to Forest adventure on a sunny Monday morning. The tour lasts approximately six hours and departs from the Hampton Inn located at the Ka Makana Alii shopping center in Kapolei. It's a great opportunity for visitors, and even kamaaina (longtime residents), to get outside of Honolulu and visit Oahu's stunning Leeward Coast. The tour showcases three gems on the island's west side, starting from the beach and ending in the cool, forested mountains.
Our first stop is the Kuilioloa heiau (traditional Hawaiian temple), located in Pokai Bay in Waianae. Our small tour group walks out to the peninsula where the remains of the heiau are situated. Our friendly, knowledgeable guide, Kekai Mar informs us that the heiau was built as a navigational site because of the peninsula's optimal location. The area is named after Kuilioloa, a Native Hawaiian demigod, who also took the form of an ilio, or dog. Mar tells us he was considered a protector to navigators and travelers.
Next, we drive to Mao Organic Farms in Waianae. The farm's mission is not only to grow and harvest organic produce on its 24 acres, but also to provide internships and job training with a focus on Native Hawaiian values to high school and college students. We get to see the students wash and package greens for local restaurants.
Afterward, we sit down at one of the farm's picnic tables and enjoy a plate lunch.
My favorite stop of the tour was our last: Palehua. Located on privately owned land on the slopes of the Waianae Mountains, the area is conservation and agricultural land. And thanks to Hawaii Forest & Trail's new partnership at Palehua, a new 1-mile hiking trail was created for the organization's Farm to Forest tour. This results in a cool, shaded hike during which we saw native plants and unfettered views of Leeward Oahu, Pearl Harbor, and even Diamond Head, Honolulu and Waikiki.
It's clear that Hawaii Forest & Trail put just as much thought into this tour as any one of its others on Hawaii Island, because this felt like more than a tour—it was a high quality, authentic experience.
For more information, visit Hawaii Forest & Trail.