Tour Hawaii's creepiest places via Google Street View
Check out some of Hawaii's spookier locales from the safety of your home.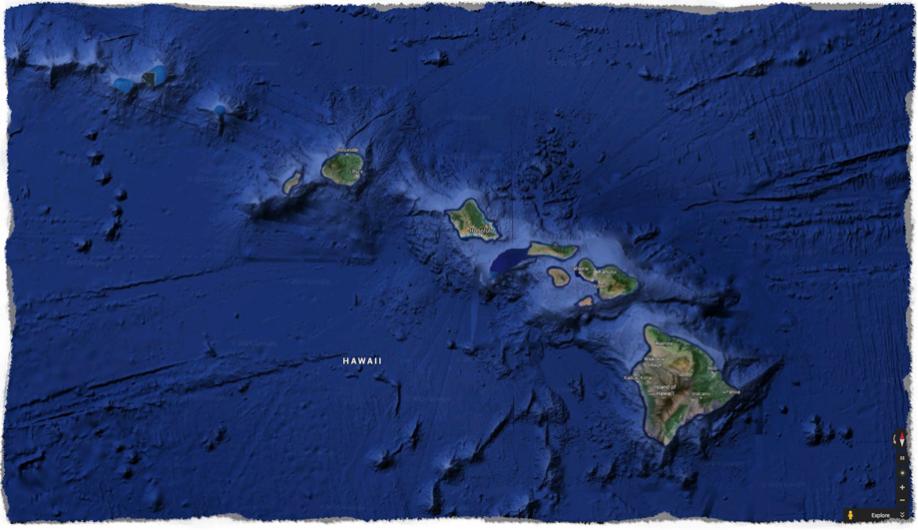 For those of you who are too creeped out to actually be physically near these, now you can check out some of Hawaii's spookier locales from the, uh…safety of your home. Take this virtual tour of these six notorious places throughout the state that have popular stories and urban legends attached to them.
1. Morgan's Corner, Oahu
Arguably the most talked-about creepy location from Oahu is Morgan's Corner. It's the site of a 1948 murder—Mrs. Therese Wilder, a widow in her late '60s, who was strangled and left to die by two escaped convicts. The prisoners successfully snuck away from their work crew and into the Wilder residence. Encountering Mrs. Wilder, they attacked and gagged her, breaking her jaw. She suffocated and her corpse wasn't discovered until her maid came over five days later. Her house, long demolished, was next to Dr. James Morgan, on the now notorious horseshoe turn on Nuuanu Pali Road.
Over time, the name of this location became co-opted into a popular national urban legend that takes on a local spin, depending on where it's told. Hawaii teens will often tell the story of a young couple whose car stalled under a large tree at Judd Memorial trail, not far from the Wilder home. After the boyfriend went outside, the girlfriend stayed in the car. She began to hear a scraping against the car's roof, and assumed it was the long, hanging branches of the tree. She eventually fell asleep. When police awakened her, they had her exit the car, telling her not to look back. She did anyway, and saw her boyfriend hanging upside down from the tree, dead, his insides hanging out. When he was murdered and strung up from the tree, it was his fingernails scraping the roof and not the tree's branches.
Google Map: "3951 Nuuanu Pali Dr."
2. Kaimuki House, Oahu
Popularized in a ghost story by the late Glen Grant, the Kaimuki House stands at 8th and Harding in Kaimuki, the one on a foundation of two beds of lava rock. In Grant's re-telling, it's called the kasha house (a "man-eating ghost" in Japanese folklore) and was inspired by an incident from 1942 involving a woman who called the police saying something was trying to kill her kids. The story goes that when the officers arrived, the children were being hurled across the room and there was nothing they could do for nearly an hour and a half.
Naturally, the house has been plagued with other stories. One that took place 30 years later when a young girl was attacked by an invisible force in the house—it choked her. She immediately hid in her parked car, but the ghost followed her. This account is also based on a report from a Honolulu newspaper that recalled an answering officer to the incident approaching the girl's vehicle when a "big, strong calloused hand that could not possibly belong to a teenaged girl" grabbed his arm and twisted it. He radioed for backup when the ghost threw the girl from the front seat while she writhed on the ground, trying to get the ghost to stop strangling her.
Google Map: "8th and Harding Kaimuki"
Update (10/25/16): The original Kaimuki House (as pictured above) was torn down in the summer of 2016 and has been rebuilt.
3. Old Maui High School, Maui
Two miles past Paia town is an abandoned structure, once a high school built in 1913. In 1972, the school closed down (a newer Maui High School was moved to Kahului) only to be replaced by a rehab center that also eventually shuttered. For generations, residents say they have encountered ghosts around the area, believed to be the students and staff who occupied it.
Google Map: "Baldwin Ave Paia Hawaii"
4. Giggle Hill, Maui
Today, it's the 4th Marine Division Memorial Park, and it is believed to be haunted by the spirits of American soldiers stationed here during WWII. The giant hill (you can't miss it on your way to Pukalani) received its name from residents who say you can hear the laughs of young women the soldiers would bring here after hours. The closer you get to the top of Giggle Hill, the louder the laughing is said to be.
Google Map: "692 Kokomo Rd."
5. Menehune Fishpond, Kauai
According to legend, the menehune (the mythic early settlers of Hawaii before the Native Hawaiians) are said to have built these fishponds on Kauai in a single night more than a thousand years ago. They're routinely described as tiny in stature (for comparison's sake, "Hawaii leprechauns"), and said to still live in the deep forests and valleys of the fishpond, pulling pranks and antagonizing those who pass through.
Google Maps: "2448 Hulemalu Rd."
6. Old Hilo Memorial Hospital ("Babies Cry"), Hawaii Island
In Kaumana on Hawaii Island, the faint sounds of infants crying could be heard from an old building that used to be a nursery wing for Hilo residents. That was until it burned down in a tragic fire that took the lives of the babies sleeping there and the nurses watching them.
It's located near the current Hilo Hospital building, to the right of the entrance. You'll find a burned-out shell of a building that hasn't been completely demolished, and it is said that babies can be heard wailing in the hallways and you can sometimes see children playing on the old hospital grounds.
Google Map: "169 Rainbow Hill Dr Hilo"
7. Wahiawa Gulch ("The Green Lady"), Oahu
The story goes that a woman and her children would often walk through the botanical gardens of Wahiawa, until one fateful day she became separated from one of them in the gulch. She never found the child. The mother eventually died of a broken heart and her ghost has yet to give up on looking for the lost child.
People believe you can still hear her calling out, asking for help or wailing with sadness. Others have claimed to have actually seen the woman walking through the gulch covered in vines and marsh, hence her name. Wahiawa Elementary School is nearby and students and staff have said to have seen her around the grounds, attracted to the sights and sounds of the children there. Urban lore advises that families not bring their children around the Wahiawa Gulch, because she'll steal your child and keep him or her out of desperation.
Google Map: "1403 Glen Ave, Wahiawa"