Two Hawaii sites make list of best free attractions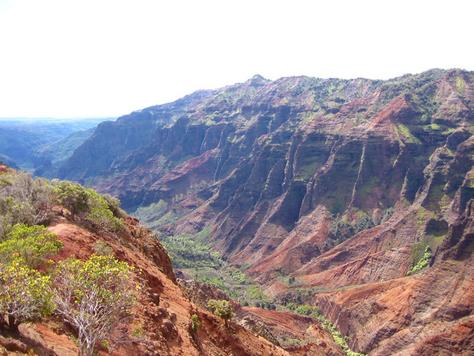 With the prices of just about everything skyrocketing these days, it doesn't hurt to save a little. The same goes during vacation time, which is why TripAdvisor.com just released their annual list of the Top 10 free attractions in the country.
We are pleased to note that a pair of local treasures found their way onto the list: Waimea Canyon at No. 3 and the USS Arizona Memorial at No. 6, respectively.
Waimea Canyon State Park stretches across 1,866 acres with numerous hiking trails and can be accessed from Waimea on Hawaii state road 550. In addition to breathtaking views and beautiful vistas, the canyon has a unique geologic history— formed by a catastrophic collapse of a volcano along with the continuous process of erosion.
Meanwhile, the USS Arizona Memorial offers an entirely different experience. The visitor center at the Arizona is operated by the National Park Service and completely free to the public. Access to the memorial is by boat and is limited by numbered ticket. So if you do make the trip, go early! The 4,500 tickets offered daily usually run out by mid-morning. However, this does not deter the one million plus visitors annually. It's just that popular.
What topped the list? The dancing fountains of Las Vegas' Bellagio hotel. Go figure.