USS Arizona Memorial to Reopen on Sunday
After a 15-month closure, Pearl Harbor's USS Arizona Memorial will once again allow visitors walk-on access this Labor Day weekend.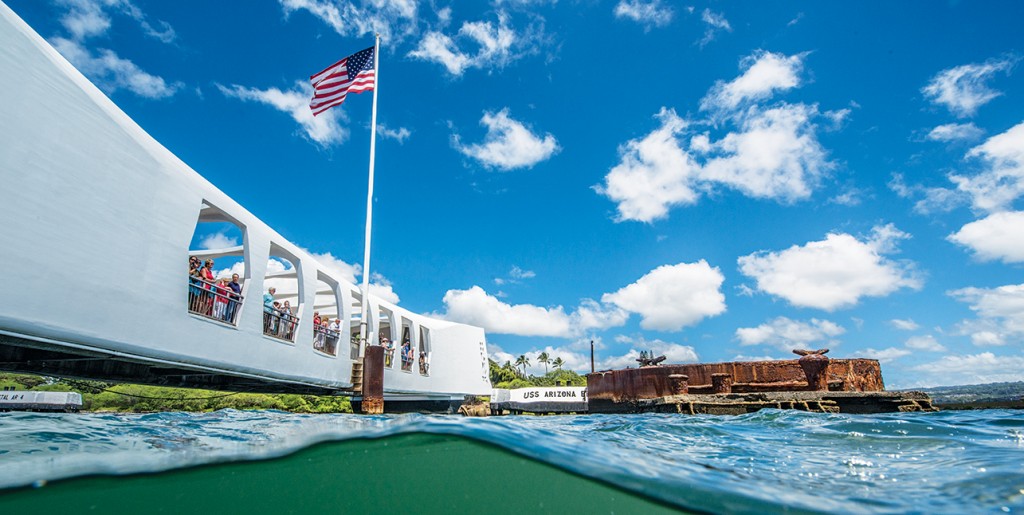 After over a year of being closed to visitors, the USS Arizona Memorial will finally be reopening for walk-on access this Sunday, Sep. 1, in time for the Labor Day weekend.
The site has been closed since May 27, 2018, after a transportation operator reported cracks on the exterior of the memorial, near the dock and visitor loading ramp. What was thought to be a simple fix ended up unearthing larger, more serious structural flaws with the loading ramp, and the National Park Service has been hard at work with repairs ever since.
SEE MORE: The USS Arizona Memorial is Closed Indefinitely
"The National Park Service is excited to welcome our visitors back to the USS Arizona Memorial very soon," Pearl Harbor National Memorial acting superintendent Steve Mietz said in a release. "It is a great honor to share the stories of the men of the USS Arizona, and all of those who served, suffered and sacrificed on Oahu on Dec. 7, 1941. That is the cornerstone of our mission here, and restoration of public access to this iconic place is critical as we continue to tell their stories and honor their memory."
Although the memorial is going to be back open for business, there are still a lot of other attractions to check out at Pearl Harbor as well. See what was being flown at the Pacific Aviation Museum, take a harbor tour of Battleship Row or learn more about World War II, and the bombing of Pearl Harbor, at the Pearl Harbor Visitor Center.
SEE MORE: Your Complete Guide to Visiting Pearl Harbor
If you want to be one of the first to see the USS Arizona Memorial, to pay your respects for the 1,177 sailors and marines who died aboard the USS Arizona during the bombing of Pearl Harbor, be sure to reserve your tickets online, as the walk-in tickets, which are available on a first-come, first-serve basis, are likely to go fast. Learn more about getting your ticket to the USS Arizona Memorial here.
For more information, visit nps.gov/valr/ or facebook.com/valornps, (808) 422-3399.