USS Bowfin on Oʻahu Reopens to the Public on Nov. 6
Expect new safety guidelines, interpretive signs and an outdoor play area for keiki.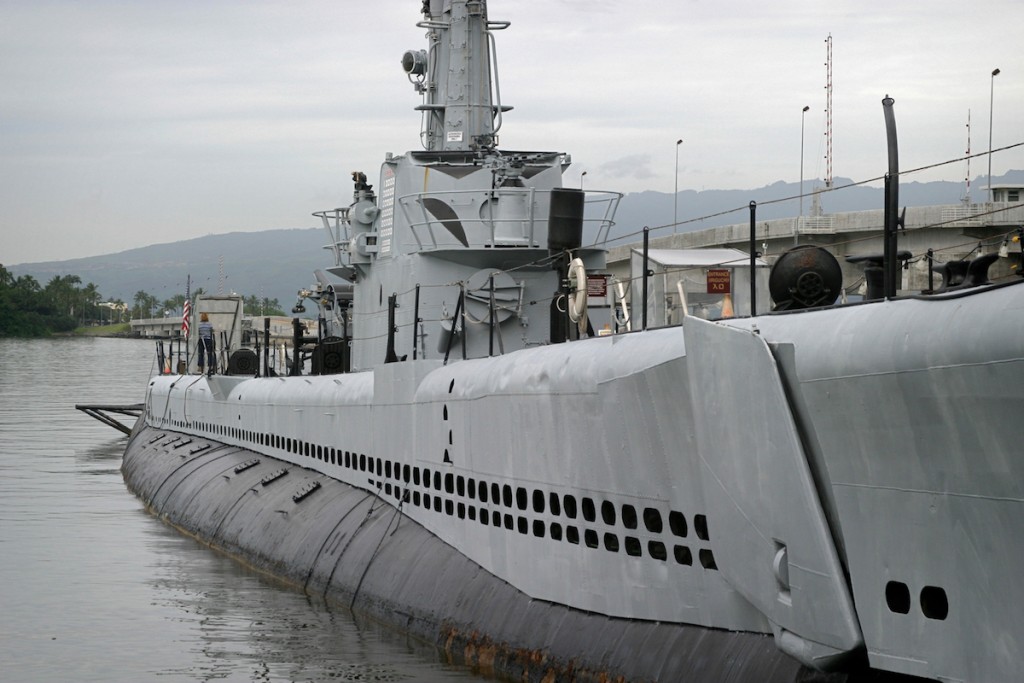 More than a month after the Pearl Harbor National Memorial on Oʻahu reopened to the public, USS Bowfin Submarine Museum & Park said it is reopening to the public on Friday.
The popular visitor attraction has been closed since the start of the COVID-19 pandemic in March.
"We've taken advantage of the closures this year to make a number of improvements to our campus and we look forward to welcoming the public," said Chuck Merkel, executive director of the Pacific Fleet Submarine Memorial Association.
Some of those improvements include new interpretive signs for all of the outside exhibits, an outdoor play area for kids and a big "hull ring" that greets visitors at the campus entrance that compares the diameter of World War II submarines to today's much larger nuclear subs.
In addition to these new additions, new safety guidelines are in place: All visitors must wear face coverings and practice social distancing and tickets must be purchased online in advance of your visit.
The USS Bowfin, a World War II submarine, will be open from 8 a.m. to 4 p.m. daily. The gift shop will be open, but food service and some concessions will remain closed. The museum remains closed for renovations and will reopen in early 2021.
Since opening to the public in 1981, more than 9.5 million visitors have toured the USS Bowfin, which is adjacent to the Pearl Harbor Visitor Center.
The Pearl Harbor National Memorial reopened on Sept. 28 and features two war museums and access to the USS Arizona Memorial. Guests can book a ticket on the Navy shuttle boats to the memorial through recreation.gov; the shuttles run daily from 8 a.m. to 1 p.m.
For more information, call (808) 423-1341 or visit bowfin.org.