Valentine's Day Gifts for Every Type of Sweetheart 
14 Gifts from Hawaiʻi for February 14.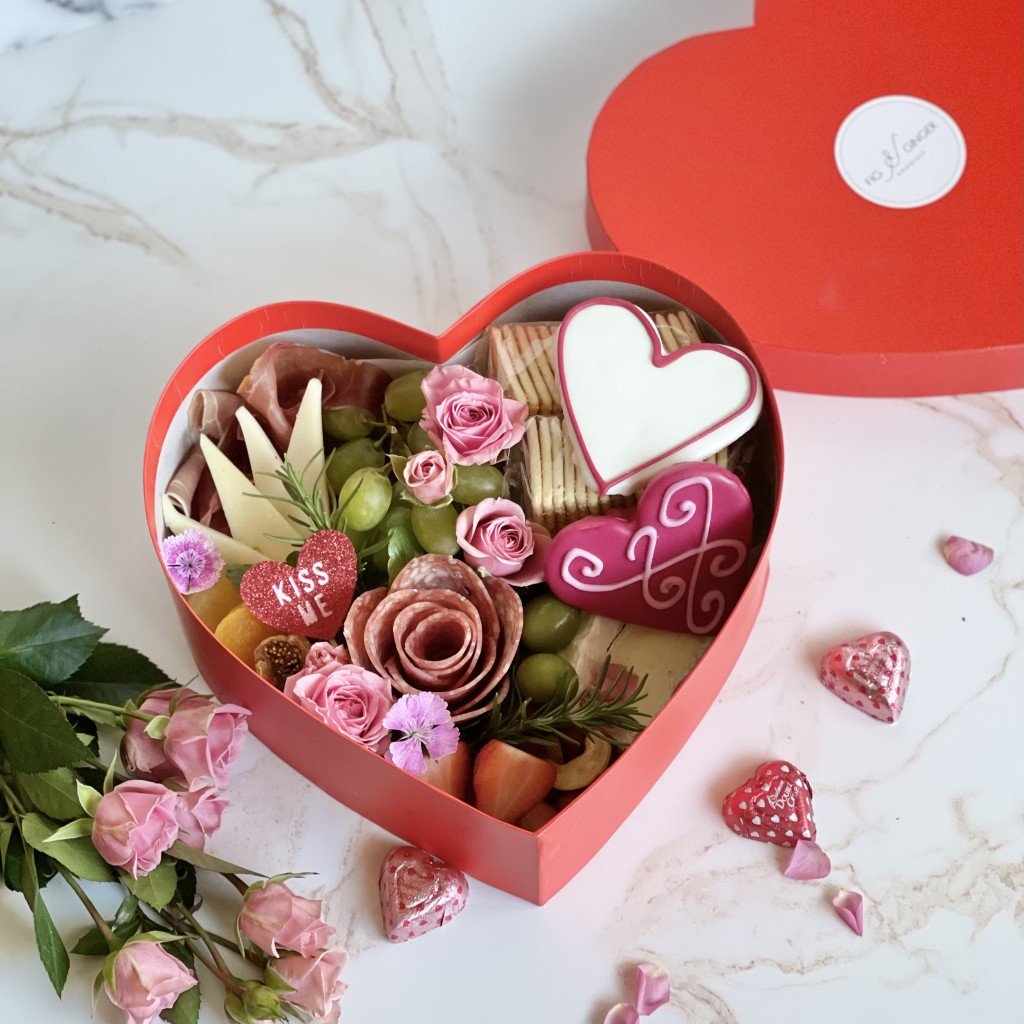 It's that time of year when Valentine's Day quickly approaches and before you realize it, the calendar reads Feb. 14. Get started on Valentine's Day shopping with thoughtful gifts from local companies that will impress every darling crush.
1. For the valentine with a sweet tooth: Mānoa Chocolate
There's a reason chocolate is a classic—you can never go wrong with a decadent box of sweets. This year, Mānoa Chocolate has created a new collection that captures the pleasure and sweetness of chocolate-dipped strawberries, but that can also be shared with customers from Kailua to Kansas. The special edition Valentine's Day Box includes three chocolate bars in three different chocolate-strawberry flavors: white, dark and crunchy.
2. For the hot valentine: HI Spice
Get a little saucy this Valentine's Day with a gift from HI Spice. The small-batch hot sauces are made with ingredients grown right in Hawaiʻi. Unlike store-bought sauces, HI Spice tastes as if it was bottled the day before because of the blend of fresh and local produce. A few of their island-inspired sauces include lilikoʻi (passion fruit), pineapple-ginger and guava lava. Can't decide on a flavor? Build a four-pack for the hottest gift.
3. For the valentine spending breakfast in bed: Mochi Foods Original Maffle Mix
Forget dinner reservations—maybe you did—and surprise your sweetheart with breakfast in bed! And don't make any ordinary breakfast, make maffles. Mochi waffles are distinct from other waffles with a unique but pleasant chewy texture. Top the waffles with fresh fruit, powdered sugar and syrup to keep your dearest valentine satisfied past dinner.
4. For the charcuterie board buff: Fig and Ginger Grazing Boards
You're bound to impress a valentine crush with an elevated charcuterie board by Fig and Ginger. The Honolulu-based company specializes in chef-crafted grazing boards that feature assorted cheeses, quality meats and artisanal ingredients. For a romantic evening, set the ambiance with candles and a sophisticated Fig and Ginger board.
5. For the wine connoisseur: Volcano Winery
Wine goes well with just about everything (especially a charcuterie board). For wine aficionados, give a rare blend from Hawaiʻi. At Volcano Winery on Hawaiʻi Island, blends are created from their grapes grown at 4,000 ft on the volcanic slopes of Mauna Loa. The results are complex flavors in unforgettable wines. The macadamia nut honey wine is a favorite among locals and visitors. It's a sweet, dessert blend with notes of the island in every sip.
6. For the creative collector: Mau House Shaka Bottle Opener
Whether or not your valentine crush prefers beer, this bronze shaka bottle opener by Mau House is a great collection item. Cast in solid bronze, the gift can be functional or purely decorative.
7. For the valentine that never misses a self-care day: Oshan Calm ʻAkala Bath Set
Formulated in small batches on the North Shore of Maui, Oshan Essentials is a luxury skincare line that uses all organic and natural ingredients. The handcrafted formulas quench dry skin and even help to counter the effects of sun damage. Self-care devotees will fall in love with the Calm Bath Set, a restorative combination of soothing bath soaks and nourishing body polish.
8. For the ocean enthusiasts: "Big Wave Surfer: The Greatest Rides of Our Lives."
Local big-wave surfer, Kai Lenny, captures the thrill of riding monstrous waves as well as the sheer magnitude of the ocean in his new book "Big Wave Surfer: The Greatest Rides of Our Lives." Lenny and fellow surfers recount unbelievable experiences of surfing the world's largest waves, accompanied by jaw-dropping photography. It's a spectacular coffee table book that will captivate both ocean lovers and adrenaline chasers.
9. For the valentine that can't get enough flowers: Boho Blooms Bouquet
For an everlasting arrangement of lovely flowers, gift a bouquet from Boho Blooms. The bouquets are created with crepe paper flowers made in Hawaiʻi. Every flower is hand-crafted with Italian or German crepe paper and made to last.
10. For luxury leather lovers: CLHEI
Based on Maui, CLHEI is a family-owned business specializing in sophisticated leather goods for him and her. Using leather sourced from Argentina, the bags, clutches and wallets are in classic and timeless designs. Fashion lovers with impeccable taste will appreciate CHLEI leather goods.
11. For the valentine that could stay in bed all day: Island Bungalow Pajamas
The Island Bungalow printed pajama set is perfect for the homebody sweetheart to wear for lounging all day. The button-up pajama top can even be paired with jeans and the bottoms can be worn with a tank top to the beach.
12. For the sunshine chasers: Maui Jim Shades
Maui Jim started as a small company selling sunglasses on a beach in Lahaina. Now, the company offers more than 125 styles of polarized sunglasses to protect from UVA and UVB rays. From classic sunnies to sporty shades, give a stylish yet practical gift.
13. For romantic lovebirds: Maui Divers Jewelry Nalu Heart Collection
For the season of love, Maui Divers Jewelry thoughtfully designed the Nalu (wave) Heart Hawaiian Jewelry Collection. The sparkling double waveforms an endearing heart design, representing the past and bright future. Make this Valentine's Day memorable with a piece from the Nalu Heart Collection for the person closest to your heart.
14. For the punctual valentine: Na Hoku Watches
Since 1924, Na Hoku has been crafting fine jewelry in Hawaiʻi. With designs inspired by the Islands, Na Hoku watches make a truly timeless Valentine's Day gift. Watches are a reminder of the person who gave them and also provides a little assistance to those who need help arriving to places on time.