VIDEO: Check out an extended CBS trailer of this fall's new Hawaii Five-0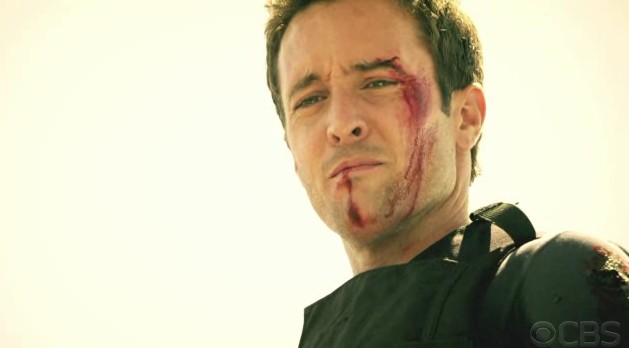 CBS this week released an extended trailer for its fall season redux of the classic Island-filmed TV crime drama Hawaii Five-0.
Filming of the initial episodes of the new Five-0 has already begun on Oahu. Our take on the new 3 minute, 46 second clip?
After watching it a handful of times, we dug it … for the most part. And that includes the opening shots with verdant Kaaawa Valley on Oahu's windward side subbing—a la Lost— for some verdant valley in Pohang, South Korea.
There's Drama! There's intrique! There's Lt. Commander/Det. Steve McGarrett, as played by Alex O'Loughlin, avenging his father's murder!
Yeah, we'll be checking out the new Five-0 on Monday nights this fall.
We're even starting to like the new versions of classic Five-0 characters a bit more—especially Daniel Dae Kim, playing it local but not overly local, and intelligently badass, as Det. Chin Ho Kelly. A few classic Five-0 fans have groused on the web about Scott Caan's take on Det. Danny "Danno" Williams—mostly for his whining, mouthing off and eventual decking of O'Loughlin's McGarrett in the trailer. Clearly, stuff that James MacArthur's Danno would never do to Jack Lord's McGarrett (though likely wanted to).

But honestly, we found ourselves kind of enjoying Danno's flagrant insubordination, as well. Especially when McGarrett gives back to the whiny beach hater as good as he gets.
As for Alex O'Loughlin's McGarrett for the new millennium … he's still growing on us. Sure, classic McGarrett was more often than not aloof and ice cold cool. But we kind of hope new McGarrett loosens up a little bit after the shock of his father's murder at the hands of Buffy the Vampire Slayer's James Marsters wears off.
Judging from the trailer alone, O'Loughlin's McGarrett could use a little more McPersonality.
Jean Smart as the governor of Hawaii? Not enough of her in the trailer. We wanted more! Ditto Grace Park as Det. Kono Kalakaua.
What do you think of the new Hawaii Five-0, based on this new trailer? Click on the frame below to watch it. Then sound off with a comment on our HAWAII Magazine Facebook page.