Video: Stop getting this close to the lava ocean entry
The Kilauea ocean entry is intensely beautiful, but also incredibly hazardous.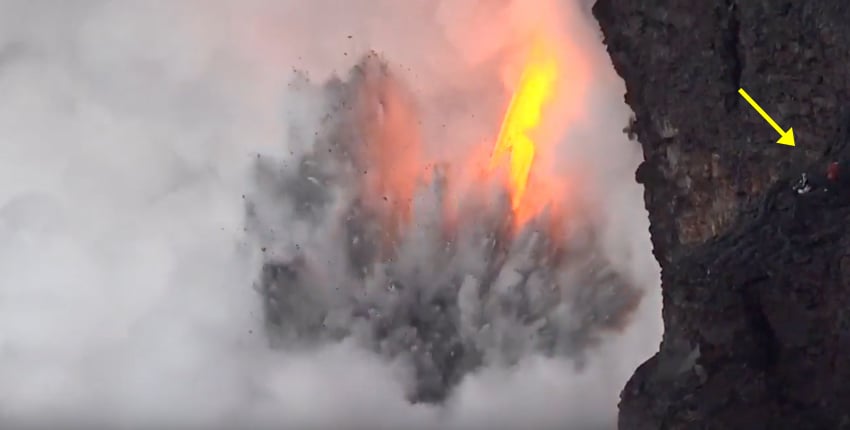 People really need to cool it with getting so dangerously close to the ocean entry of the Kilauea lava flow.
This week, a powerful open lava stream, like most have never seen before, began pouring out of a lava tube high atop a Hawaii Island sea cliff.
Videos from and images using a high-magnification lens from the U.S. Geological Survey's Hawaiian Volcano Observatory already make you feel like you're there, but it apparently isn't deterring some people from making a perilous trek to get within just yards of the site.
Hikers are seen going far, far beyond the designated viewing area and getting way too close to the spectacle, in this video featuring clips filmed by Epic Lava Tours.
No one was reportedly hurt, but such individuals clearly misunderstand how incredibly unstable the land is here due to the molten lava. It can collapse into the ocean without warning at any given time, something that already happened when a lava delta spontaneously subsided at the end of 2016.
The interaction of lava flowing into the cool seawater (like that open lava stream) can cause spattering explosions and a spatter cone where large bursts rocket into the area, as seen here on January 28 and 29.
For perspective, this is where the current viewing area (noted by the yellow arrow) established by Hawaii Volcanoes National Park is located.
Visitors who are making the trek to the Kamokuna ocean entry can view it here with relative safety.