View beautiful kapa pieces perpetuating its ancient tradition at new Hawaii art exhibit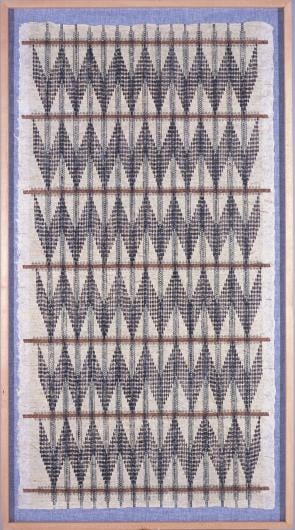 Did you know that Hawaiians meticulously fashioned traditional clothing, and even bedding from the white inner bark of the wauke, or paper mulberry tree? Kapa is the Hawaiian word for barkcloth, and more commonly known as "tapa." It's made by beating the bark until it is smooth and soft and then texturing it and dying it with plants and roots. While many Pacific Island cultures made kapa, Hawaiians were creative with their barkcloth productions; for example, including detailed watermarks.
Learn about kapa and how the tradition is being kept alive today with a visit to the Hawaii State Art Museum for "Hoomau: The Perpetuation of Kapa." The state-funded and run museum—under the Hawaii State Foundation on Culture and the Arts—is located adjacent to the state capital in downtown Honolulu. Even better, admission to the museum is always free.
The kapa exhibition features 14 works by local practitioners and artists, as well the tools they used to create their pieces, including an ie kuku (tapa beater) and kua laau (wood anvil).
"Hoomau: The Perpetuation of Kapa" is part of the foundation's Art in Public Places collection. The program enables residents and visitors to learn about Hawaii history and its artists through its collection of approximately 6,000 works by Hawaii artists. About 70 percent of the collection is on display across the Islands in its free museum, as well as in libraries, courthouses, public schools, airports and other state buildings.
The exhibition also features "Ka Hana Kapa," a film documenting the history of kapa and the complex process of Hawaiian kapa making from start to finish.
This year, the Hawaii State Foundation on Culture and the Arts is celebrating its 50th anniversary. While you're at the museum, also check out "Hawaii: Change and Continuity," the museum's anniversary exhibition featuring 130 works by roughly the same number of artists.