Visit Hawaii's oldest surf and dive shop on Oahu's north shore
Open since 1965, Surf N Sea is an iconic fixture in Haleiwa, and a one-stop shop for water sport lovers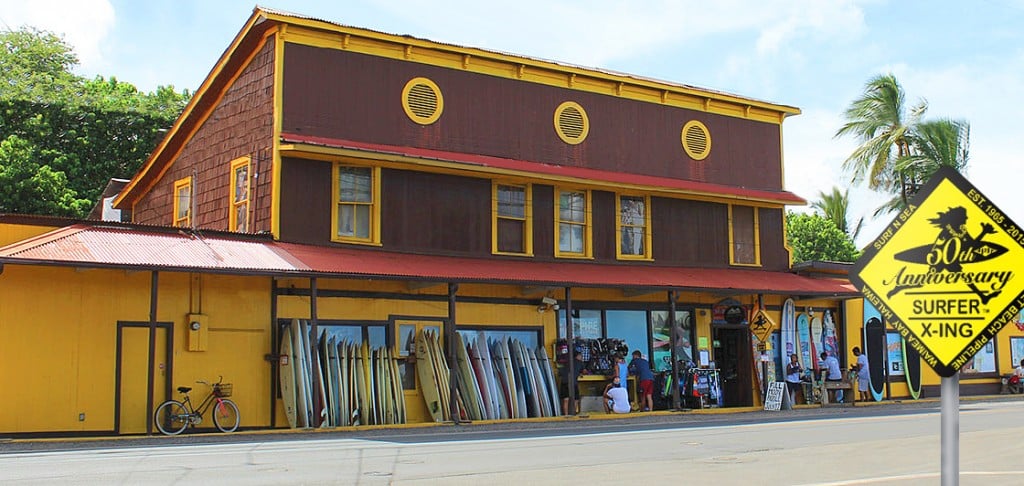 Located right on the beach in historic Haleiwa town next to Anahulu Bridge and Haleiwa Harbor, Surf N Sea stands as an iconic landmark.
The classic vintage architecture rings of an era past. Originally, the building was a train station with rooms for rent upstairs. At the end of the 19th century, Benjamin J. Dillingham built the Haleiwa Hotel and visitors would ride the train from Honolulu to the Haleiwa train station to enjoy the country retreat. The Haleiwa Hotel was the first destination resort in Hawaii. After the post-war era, the old train station morphed and became a general store in the 60s that sold various sundries, guns and ammo, and eventually surfboards. Open since 1965, Surf N Sea is recognized by SIMA (Surf Industry Manufacturers Association) as Hawaii's oldest surf and dive shop. In 1983, owner Joe Green initially inquired about renting a space to do ding repair, and then bought in as a partner of the shop. Within two years, both of his partners pulled out and Green owned the business outright with his wife Naoko.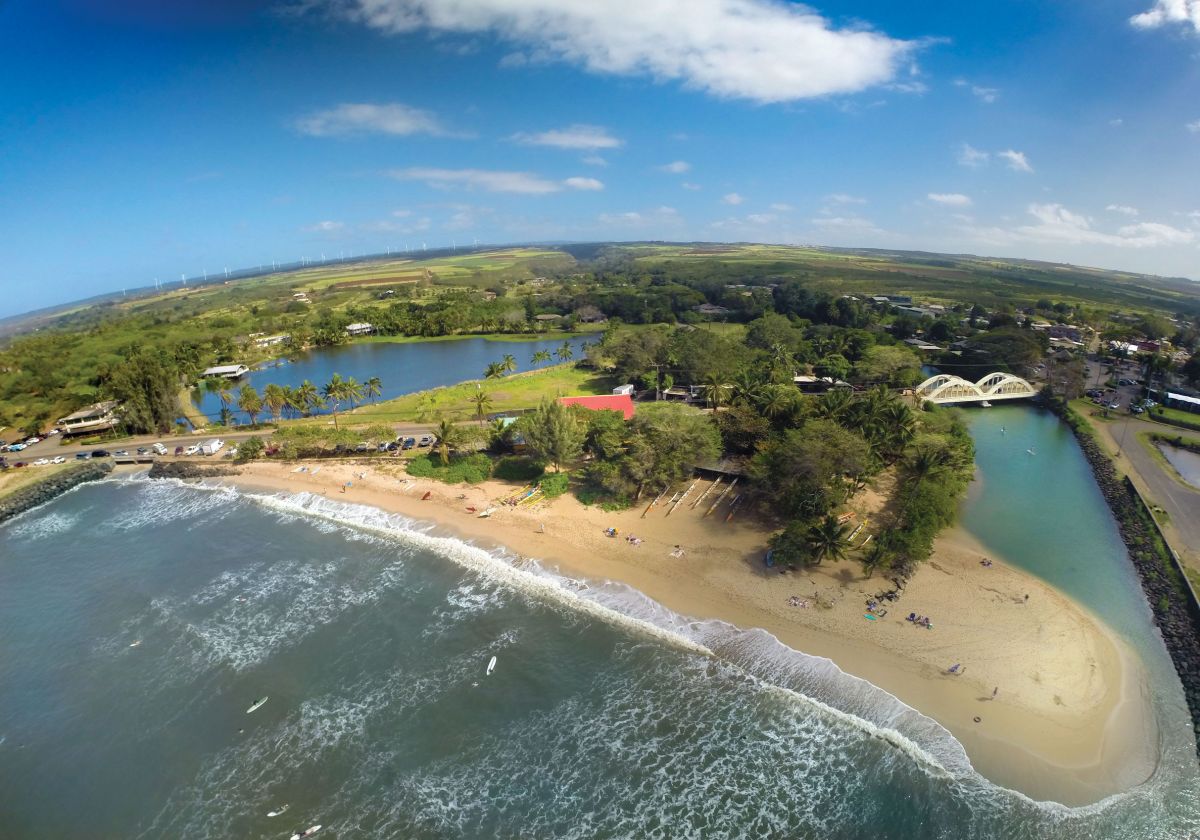 Celebrating over 50 years of business, Green stocks a wide range of hard goods tailored towards north shore surfing. You can even try boards right in their backyard before you purchase, truly a unique retail shopping experience. Surf N Sea stocks over 300 surfboards and all your favorite surf brands, and they also offer plenty of ocean activities for your north shore adventures. The famous store operates as a surf and dive shop, rents surfboards, SUPs and kayaks, provides surfing and SUP lessons, offers shark tours, sunset cruises, fishing charters, 3-day PADI certification classes and access to most other ocean activities. Anything you need for ocean sports can be found at Surf N Sea.
Reflective of its origins as a general store, the vision of giving people what they ask for has propelled Surf N Sea to be more than just a surf shop. Over the years, Surf N Sea has become Hawaii's ocean sports headquarters.
Besides the incredible selection of products, visitors will find a collection of nostalgic surf artifacts, including faded photographs and posters of pro surfers, that sometimes make the store feel like a museum. The rustic ceilings and walls hold Green's personal collection of vintage surfboards, including Duke's final fiberglass board from 1968.
The employees Green chooses to hire reflect his motto of diversity. The sales staff working the floor ranges from knowledgeable north shore surfers and experienced scuba divers to fluent Japanese speaking sales associates. One visit to Green's shop and you will quickly realize how personable and knowledgeable the staff is. "You won't find anywhere that tries harder to have excellent customer service than us," Green proudly says.
But having key products on hand is another major piece in the retail puzzle.
"Keeping the stock up and keeping sizes in stock is an important component to operating a successful business," Green says. "We have the goods and keep them in stock, and if we don't have it, we'll special order and even mail it to the customer."
A trip through Haleiwa town would not be complete without a visit to Surf N Sea. So next time you are cruising around the island and you come to the north shore, make sure to visit Haleiwa and stop by the shop. "Aloha is alive and well in Haleiwa," Green says. "We welcome everybody. Come on over and we'll do what we can for you."