Visitors to Hawaii Returned 1,275 Lava Rocks to Haleakala National Park in 2017
The national park, which receives about 100 lava rocks per month, continues to educate visitors as to why they shouldn't be taken.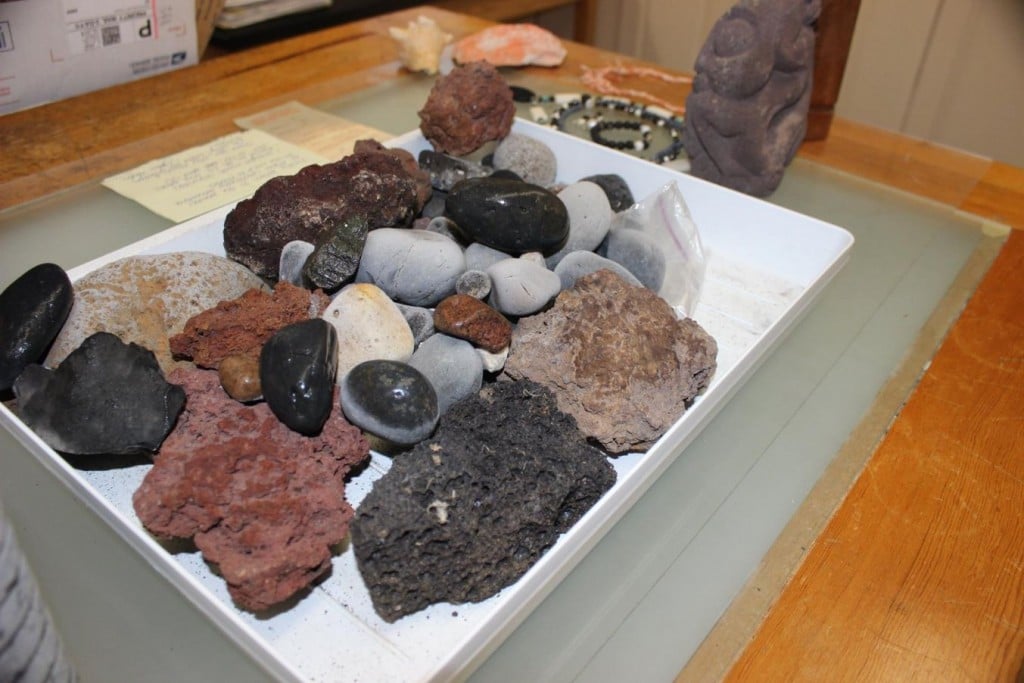 Haleakala National Park recently stated on its Facebook page that it had received "1,275 rocks in 2017—about 100 rocks per month" in the mail. A Hawaii superstition that is shared widely in the Islands, taking a rock from Hawaii will supposedly bring down a curse on the thief from Pele, the volcano goddess, which is why Hawaii's parks—and Hawaiian Airlines—receive rocks in the mail every year.
Along with the rocks, Haleakala National Park shared that it received letters of remorse, and sometimes stories of how people's lives have changed or what misfortune had become of them.
"The view may be rooted in the Native Hawaiian belief that plants, animals and rocks are imbued with spiritual significance," explained Haleakala National Park about the superstition in its post. "Hawaiian culture teaches that nature is the physical manifestation of Hawaiian gods and goddesses."
Even stones have significance in Hawaiian culture, said Sam Ohu Gon, a senior scientist and cultural advisor of The Nature Conservancy, in our story about rock stacking at Hanakapiai. "Pohaku (stones) are considered as much of the conscious universe as any other part of the Hawaiian universe would be. So you wouldn't be messing with stones unless you had a real good reason to do so," he said, adding that this might be where the superstition originated.
Leaving the rocks alone would respect the native beliefs, but it's also illegal to take anything from a national park. "If everyone took a rock home, native habitats would be harmed and there'd be nothing left for the future," the park added. But with no end in sight and about 1.5 million visitors to Haleakala National Park per year, it seems Hawaii's parks will have to continue educating visitors for years to come.