Waikiki hula conference back for second year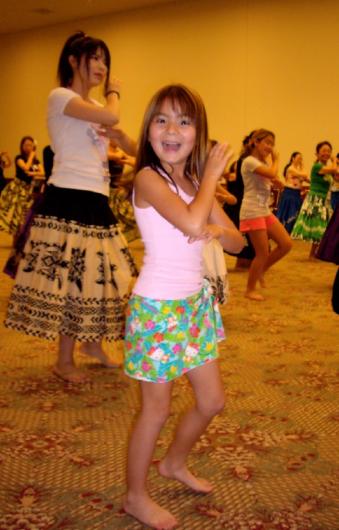 Hula enthusiasts from around the world will gather next week for the second annual International Waikiki Hula Conference, Nov. 13 to 15.
The good news is that the registration deadline has been extended to this Friday (11/7).
The three-day conference is open to anyone interested in hula, from beginners to advanced dancers. Last year, hula dancers came from across the U.S., Germany, Taiwan, Canada, Mexico, the South Pacific and Japan to attend the conference at the Hawaii Convention Center. Click here to sign up.
Workshops will focus on all types of hula, from kahiko (ancient) to auana (modern), and include hula-related arts such as lei making, playing the ukulele, chanting and Hawaiian language pronunciation. The seminars will also concentrate on the finer aspects of hula, including posture, basic footwork and the use of hands.
Participants will also have a chance to visit the Hawaiian Vendor Mall, which features Hawaiian products for the hula dancer and lover of Hawaiian culture, including books, CDs, clothing, hula implements and accessories and souvenirs.
For the complete schedule, click here.