Wander through Honolulu's magical new Light Garden at Victoria Ward Park
The high-tech LED art installation features thousands of flowers that pulse in time with music.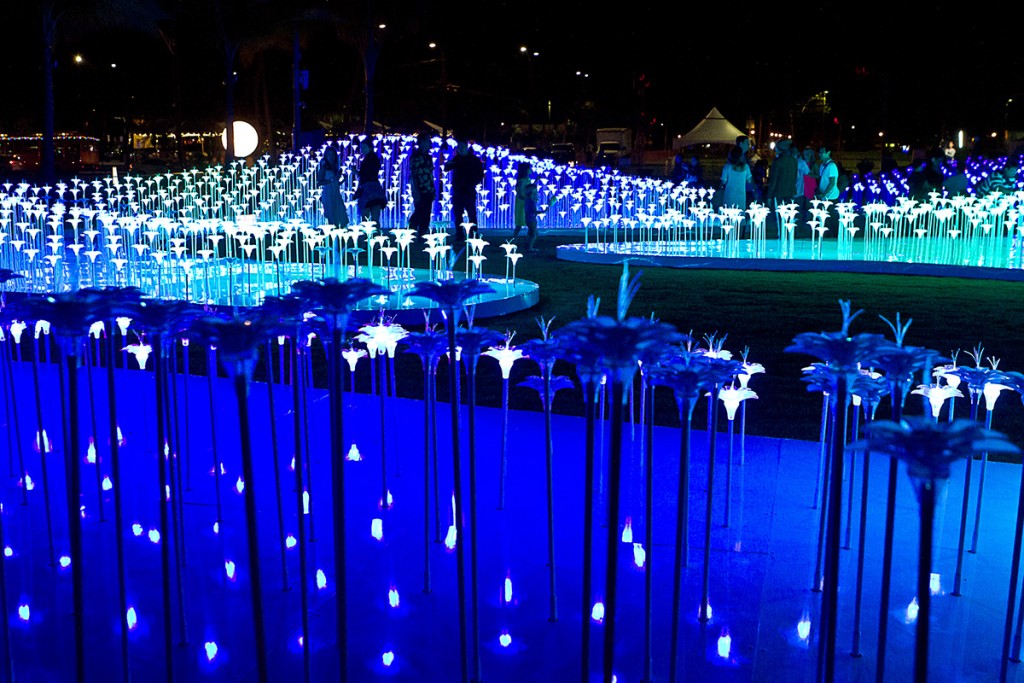 These flowers don't bend and sway with the breeze, and they don't add any fragrance to the tropical night air, but they're no less mesmerizing as they pulse, fade and change colors in time with the music being played.
The "Light Garden, a 1,000-Year Bloom" installation by Symmetry Labs opens to the public on Friday, December 21, 2018 after its unveiling ceremony last weekend, and continues every evening until January 31. It's located right next to Ward Entertainment Center in the Kakaako district of Honolulu, on land where a warehouse once stood. The free-of-charge, family-friendly garden, in the form of a short maze, boasts more than 25,000 LED lights in 2,300 floral 3D sculptures over 9,500 square feet.
Light Garden at Victoria Ward Park
Open nightly through January 31, 2019, 980 Auahi St., Honolulu, Oahu, wardlightgarden.com.