Want to see Wheel of Fortune in Hawaii?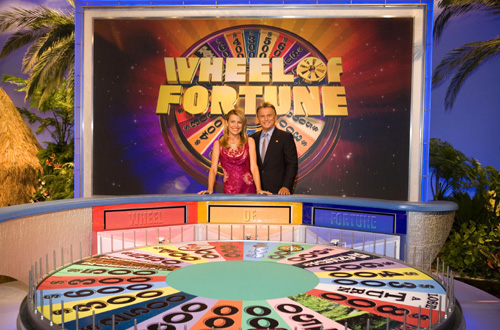 As we posted back in March
, Pat Sajak, Vanna White and, presumably, all the vowels money can buy are packed up and coming to Hawaii.
Wheel of Fortune films on Hawaii's Big Island on September 12, 13, 15 and 16. The top-rated syndicated game show will be filming four weeks of episodes in four days, oceanside on the grounds of the Hilton Waikoloa Village.
The best part of it all for Wheel watchers? If you're already on the Big Island that week, you could be in the "studio" audience for tapings.
Imagine seeing Pat Sajak giving away Pontiacs and insane cash prizes! Imagine marveling at Vanna White's wardrobe changes between shows! In person!
Whoa.

Many seats need to be filled. Look for applications on KHON-2's Web site here—the Hawaii broadcast affiliate for the show. Ticket recipients will be announced between July 21 and August 8.
Wheel of Fortune's 26th season begins on September 8. The Hawaii shows will air in November.