Watch: Coffee Cupping with Fred Cowell of Kauai Coffee Estate
Learn to test the quality of coffee like a pro.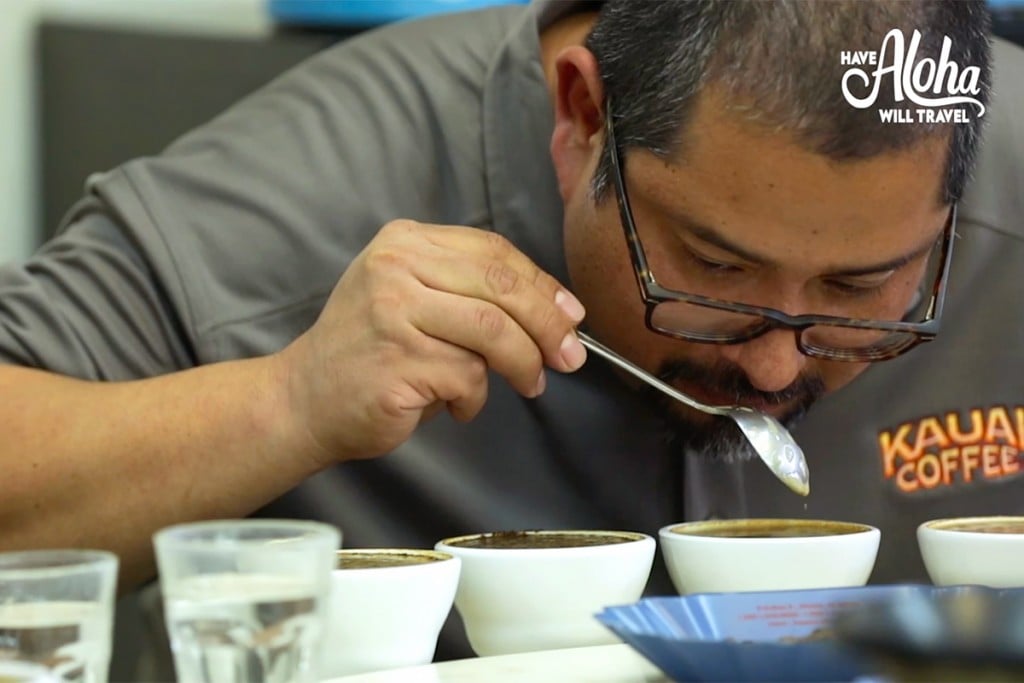 Get an insider's take on professional coffee cupping from Fred Cowell, the general manager of family-run Kauai Coffee, the largest coffee farm in the United States. Affectionately known as "slurping and spitting," cupping is how the pros determine the quality of a batch of coffee.
In brief, here are the steps demonstrated:
1. Do a visual evaluation and smell the coffee beans.
2. Pour 205-degree water onto the grounds and let it sit for a few minutes. Break the crust that forms with a spoon and smell the aroma that rises from the cup.
3. Slurp a spoonful of coffee to get the full impression, and spit it out.

Have Aloha Will Travel, powered by HAWAII Magazine, creates micro-documentaries and short films about the Islands. Our storytellers and videographers travel throughout Hawaii to discover the untold, the overlooked, the authentic and unscripted to share with the world all of the amazing things to be discovered here in Hawaii.
Subscribe to our YouTube Channel at hawaiimagazine.com/videos.