Watch: Dancers and singers from Hawaii give impromptu performances in Japan
This is what happens when 200 musicians, hula dancers and their kumu get delayed at train stations in Japan.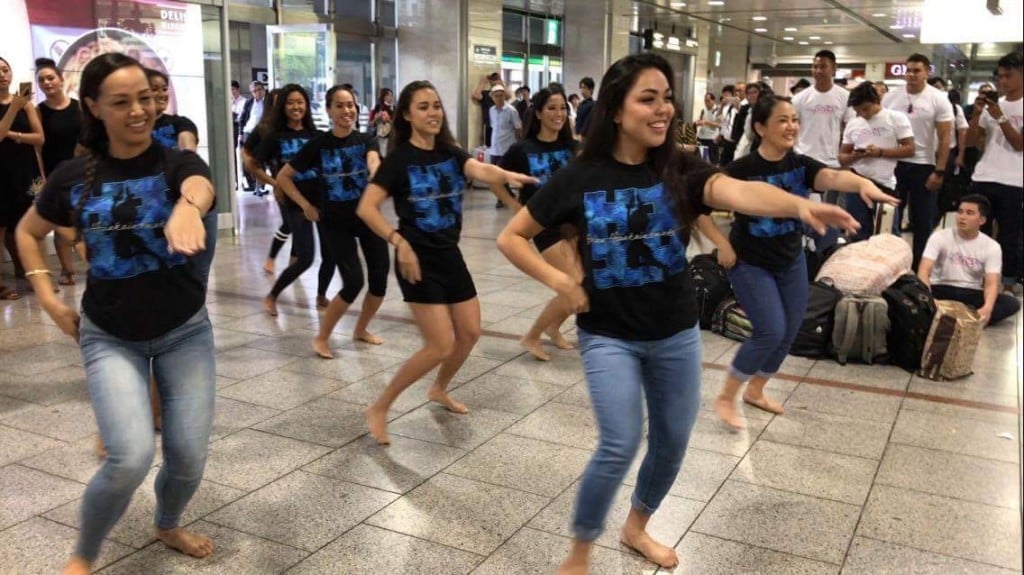 Surprise Hawaiian music and hula performances sprung up around Japan last week, when 200 musicians, hula dancers and kumu from Hawaii were stranded at train stations en route to a concert as part of the Hoike Lanakila tour in Tokyo. The delay was due to bad weather, which halted their travels for three hours at Nagoya and Toyohashi stations. What could have been a long day of sitting around next to disgruntled passengers turned into an unexpected flash mob of aloha spirit.
Watch the videos below.
Kumu hula (hula teacher) Chinky Mahoe leads the hula as his band members sing and Iwalani Hoomanawanuiikanaauao Apo plays ukulele.
The kane (men) of hula troupe Ka Leo O Laka I Ka Hikina O Ka La entertaining other delayed passengers.
Hawaiian music singer-songwriter Amy Hanaialii Gilliom sings "Haleiwa Hula" on a stranded bullet train.