Watch rare video clips of Duke Kahanamoku you've never seen
Film footage of The Duke are few and far between, which makes this peek into his life so special.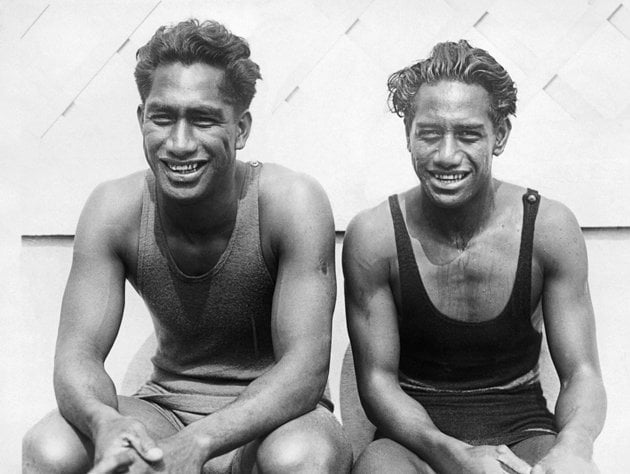 While you may already be familiar with the many photos of legendary waterman, five-time Olympic gold medalist and father of surfing, Duke Kahanamoku, film clips of him are few and far between. That's what makes these black-and-white peeks into pivotal periods of his life so incredibly special.
1. See Duke break his own record in the 1920 Olympics.

Look at him go.
2. Here he is casually pioneering stand-up paddleboarding at the 12-second mark.

3. Duke meets the other Duke, John Wayne, in Hollywood film "Wake of the Red Witch."


Watch the whole thing or fast-forward it to 44:16.
4. See the legend describe surfing in this 1965 interview.

5. Watch Duke star in a TV episode of "This is Your Life."


He thought he was there to shoot a travelogue.