What Haleʻiwa is Like Right Now
The normally bustling beachside borough's electric energy has been reduced to a low hum.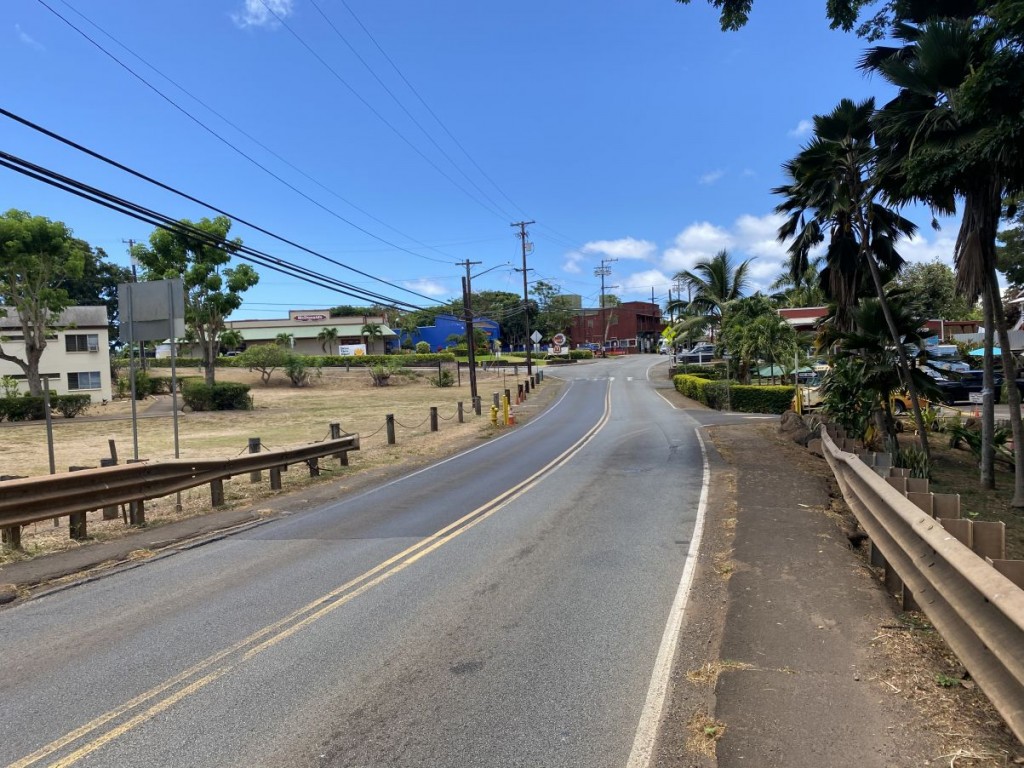 This is the third of three blogs about how Oʻahu neighborhoods have changed since the spread of COVID-19. Read what Waikīkī looks like here and Kailua here.
It's a weird feeling, walking through a relatively empty Haleʻiwa. It's not a bad feeling, but it isn't right. Being born and raised in the area—I'm from Pūpūkea, just north of Haleʻiwa—I'd grown accustomed to seeing massive amounts of visitors and residents all contributing to the electrifying buzz that defines the place. But due to the ongoing COVID-19 pandemic, the area's energy has now been replaced by a low hum of activity. Sure there are cars on the roads and a minor amount of foot traffic, but like many things during these uncertain times it's just not the same. So here's what is different, and what you can expect to see, if you visit Haleʻiwa now.
What's Changed
While some shops have decided to remain closed, such as the Clark Little Gallery and Uncle Bo's Pūpū Bar & Grill, most businesses in Haleʻiwa have opened their doors once more to customers. Visitors will be happy to know that most shrimp trucks, especially those at the food truck plaza just across the street from McDonald's, are once again serving up heaping plates of garlic shrimp, without the long lines. You read that right: Giovanni's had no line to speak of when I visited.
Speaking of unsettlingly small lines, Matsumoto Shave Ice only had a dozen or so customers waiting to get a cone of syrupy goodness, which might be the smallest queue I've ever seen at Matsumoto's—and I've worked there.
Many of the other shops and boutiques in the new Haleʻiwa Town Center, like Mahina Boutique and Polu Gallery Haleʻiwa, are also back in business, however don't expect to get in without a mask. Some shops are also not accepting cash, as to avoid accidental contamination, so be sure to have plastic on hand.
While many shops and services are still trying to find their way through this unfortunate economic time, some have had to cut their losses. The Soap Cellar, which has been in its Haleʻiwa location for over two decades, was trying to empty its stock of soaps through a store closing sale on my last visit as they prepare to close down for good. Another Haleʻiwa staple, Oceans in Glass, known for its intricate glass-blown pieces of aquatic sea life and scenery, also sported a "Store Closing Sale" sign.
Our Recommendations
If you're feeling hungry, but want to eat clean, The Beet Box Café offers takeout and limited outdoor seating, and has one of the best veggie burgers in town.
Need a little rest and relaxation? Hale'iwa's Aliʻi Beach Park—it's right next to Surf & Sea, if you're having trouble finding it—is as empty as it's ever been, and there's more than enough room for social distancing.
Where to Park
Honestly, you can expect to find rows of empty stalls at any public parking lot in Haleʻiwa. I'd recommend driving to and parking at every spot you want to visit, instead of parking in one central location and walking.
Having the opportunity to park your car in the shrimp truck plaza then driving over to Haleʻiwa Town Center and finding a stall in its normally bustling lot is a once-in-a-lifetime opportunity.