What happened to Honey Girl and other Hawaii honu?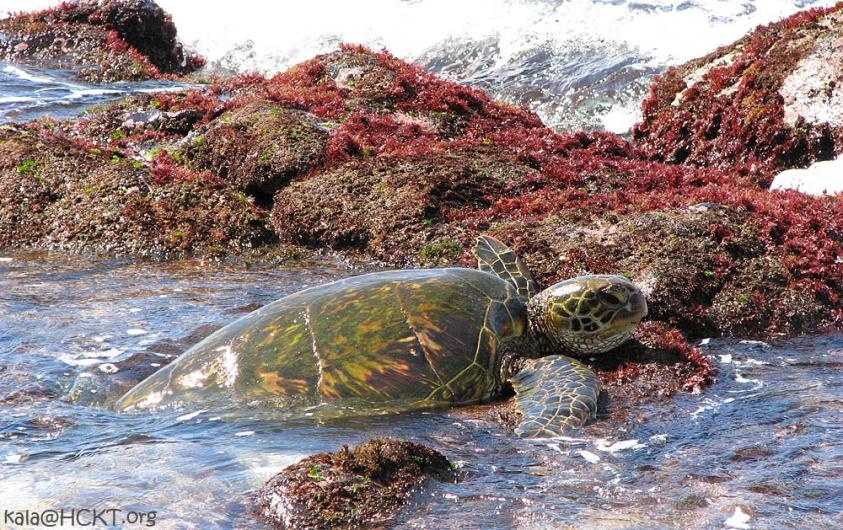 You ask, we answer.
We have received queries from HAWAII Magazine readers regarding the recent incidents surrounding Hawaii's sea turtles. Let us clarify the facts.
On July 19th, beachgoers discovered the remains of a green sea turtle at Lanikea Beach on the North Shore of Oahu. Honey Girl—as she was known for her honey-colored shell—was found dead and partially buried in the sand.
Honey Girl was the largest female in a group of 20 turtles that frequented the beach, and became a favorite of visitors and locals alike.
Honey Girl's death was the result of foul play, possibly by poachers who prize turtles for their meat. However, evidence shows Honey Girl died quickly—the closest thing to a silver lining for this dark cloud.
A memorial with her photograph was set up on the beach. Honey Girl's story has received local and national attention, with visitors from near and far coming to Lanikea Beach to mourn and leave flowers and lei at the site.
In recent days, a different kind of visitor came to pay its final respects: Kuhina, a turtle from Honey Girl's pack, emerged from the North Shore surf and settled in front of Honey Girl's memorial as if saying "goodbye," to the awe of many onlookers.
The investigation of Honey Girl's death is ongoing.
Another was found dead on a North Shore beach just days after the Honey Girl incident.
Initial reports suggested that that turtle was victim of a shark attack, but it was quickly determined that it had been struck by a boat propeller, which left distinct slashes across its belly. That incident is being deemed an accident.
Green sea turtles are protected by the federal Endangered Species Act as well as Hawaii state law. As with other endangered Hawaii animals like monk seals, people must keep their distance or face potential charges.
It goes without saying that it is illegal to kill these animals for any reason, punishable by huge fines and jail time. Even swimming near them or following them could be viewed as harassment.
Your best bet is to park yourself on the beach and enjoy them from a distance.
What do you make of this senseless tragedy?