What the HAWAIʻI Magazine Staff (And Friends) are Thankful for this Year
What are you thankful for this year?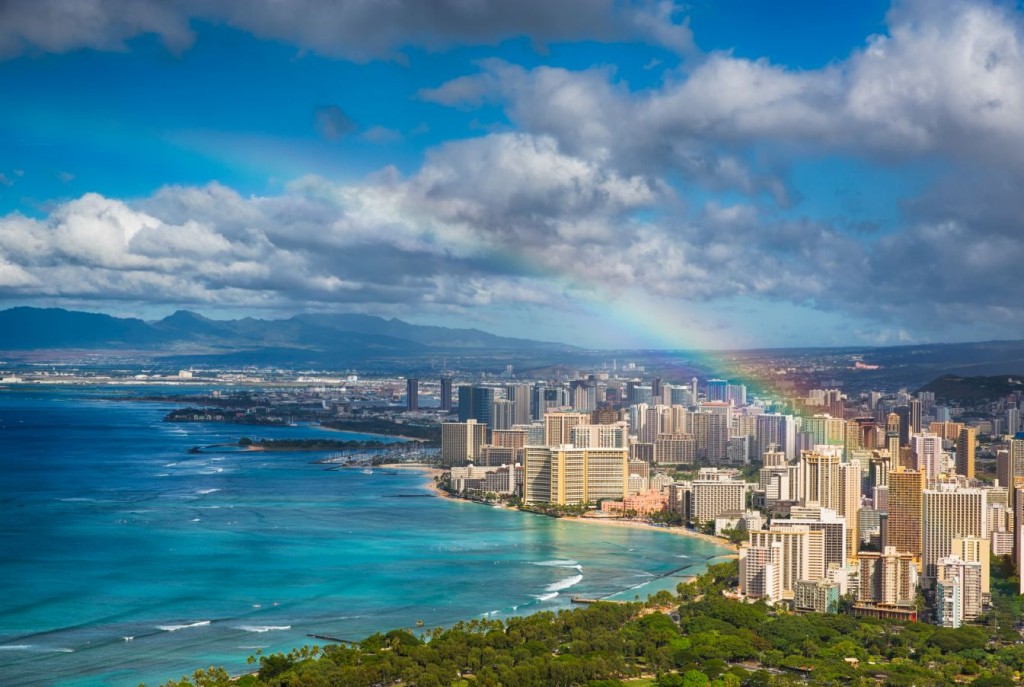 If there's one positive about 2020, it's that the pandemic has forced us to pay attention to what we're thankful for in our lives. The small things, the big things, every single thing.
To further applaud what makes us—"us" being the HAWAIʻI Magazine staff as well as our friends from our sister brand, Hawaiʻi Home + Remodeling—thankful, we've put together a short list of what has helped us through this truly turbulent year. Hopefully, it can inspire you to do the same.
"I'm not gonna lie, this has been a rough year. An unprecedented pandemic, record-high unemployment, self-isolation that has made many of us panicked and depressed. But it's in times like these that we start to take inventory in what we do have. For me, I'm thankful to have a job I love, working in a place I love, surrounded by people I love. That's a lot of joy right there! Yes, I'm struggling more financially, I'm worried about our health and safety, I miss seeing my family and friends. But I'm grateful that I'm able to hike and surf, to spend so much time with my husband and son, to walk my neighborhood every day, to work from home. My world has gotten a little smaller—no traveling, no social events, no big weekend plans beyond weeding the garden and baking banana muffins—and you know what? That's OK."
—Catherine Toth Fox, editor
"I am thankful to live, laugh and connect as well as remember experiences that are priceless, even the failures—especially when you find a way to overcome obstacles. Love always wins, especially when your mom randomly calls to still check up on you, drop everything and take the call, even if you know you're going to be on for three hours.
—Cody Kawamoto, creative director
"Thankful for my family and friends who keep me smiling during this crazy time. I'm also thankful for Steve Jobs and the invention of the iPhone. What would I do without it? This little device helps me capture special moments, laugh on Tik Tok, keep in touch with friends on Instagram and learn how to make new recipes in the kitchen."
—Michelle Okada, account coordinator
"This year, more than ever, I am thankful for all of my loved ones staying safe!  Although we haven't been able to give hugs and kisses like we usually would, I am just thankful that we have each other. I also appreciate the founders of video chat (Zoom, FaceTime, Teams, etc). Where would be this year with you!"
—Dawn Hirayama, publisher
"I became a dog mom a few months ago. I'm very thankful I have been able to work from home and watch him grow from 6 weeks old."
—Shelley Shiroma, digital media specialist
"I'm incredibly thankful for so much this year. Working and living on Oʻahu has helped keep me sane during this period of self-isolation. My wonderful girlfriend, who continues to anchor me and keep me being the man I want to be—she also makes a seriously ʻono chicken marsala. My cat, for forcing me to take breaks from work by sitting on my lap and demanding attention. My good health, which continues to let me try out new hobbies and sports. My job, my friends, my coworkers … and the list goes on.
—Kevin Allen, associate editor
"I am thankful to have had the unexpected opportunity to spend more time with family and see the island in a way that I'll never see it again. I'm also grateful for the time I've spent in the kitchen – while I feel a little like McDonald's (4 billion served), I had a chance to record and rediscover family recipes. It's been a special time."
—Carolyn Hyman, advertising director