What the Virgin America, Alaska Airlines merger means for Hawaii travel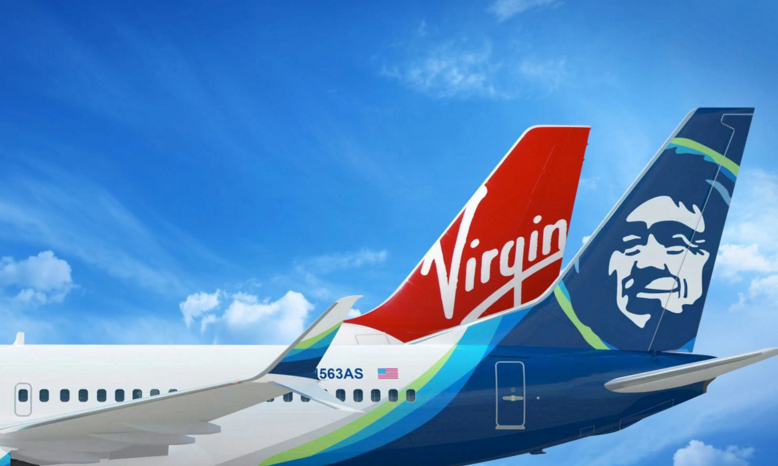 Aloha means hello and goodbye, an opt phrase for this breaking news that marks both a beginning and an end for a chapter in Alaska Airlines' and Virgin America's histories.
In a massive deal struck today, Alaska finalized a deal to purchase Virgin for $2.6 billion—a deal valued at $4 billion when accounting for debt and aircraft operating leases.
This following a fierce bidding war between Alaska and JetBlue in which the former ultimately won. The news brings about mixed feelings for hardcore fans of Virgin who regularly praise it for standing out in the US airline marketplace with its one-of-a-kind accommodations, including its quirky moodlighting and safety instructional videos, hoping this merger won't water down everything customers have grown to love about it.
Virgin's founder Richard Branson has already made his less-than-enthusiastic feelings about it known on his company blog, writing, "there was sadly nothing I could do to stop it."
But, business is business, and the airlines will continue to carry on and spread their wings. But, with Virgin recently launching routes to the Hawaiian Islands this past year, what does that mean for travel here?
Not a lot will change, experts speculate, in regards to flying with the merged entities moving forward. Alaska is the fifth largest U.S. airliner, but the two had comparable price points for their flights, and both were some of the best reviewed airlines in the business. With little overlap in their existing routes, Alaska can now boast a larger market presence, especially on the West Coast. Both have been servicing Hawaii prior to the deal.
In an Airline Quality Rating analysis, Alaska came in fifth, close behind Virgin, which ranked No. 1. This study, and another by the Wall Street Journal from 2015, suggests that if anything travel to the Islands will be even more convenient considering these factors:
Alaska has the lowest rate of officially filed complaints regarding their trips (only four of 1 million travelers)
Alaska's flights have an on-time arrival rate of 87 percent, compared to Virgin's 82 percent
Alaska satisfactorily avoids flight delays over 45 minutes in length and two-hour tarmac delays
As for your frequent flier miles, a spokesperson for Alaska says they're still determining how to combine the two, but until then each will operate independently from one another.
It seems then the biggest unknown when holding the two against each other is more difficult to evaluate: What does the merger do for Alaska and Virgin's brand identities and company cultures? But when you're traveling to Hawaii, maybe those good vibes are all you need to make the journey worth it for now.