What to Expect at Whale Tales 2019 on Maui
The annual four-day event celebrates all things whales at the height of humpback whale season in Hawaii.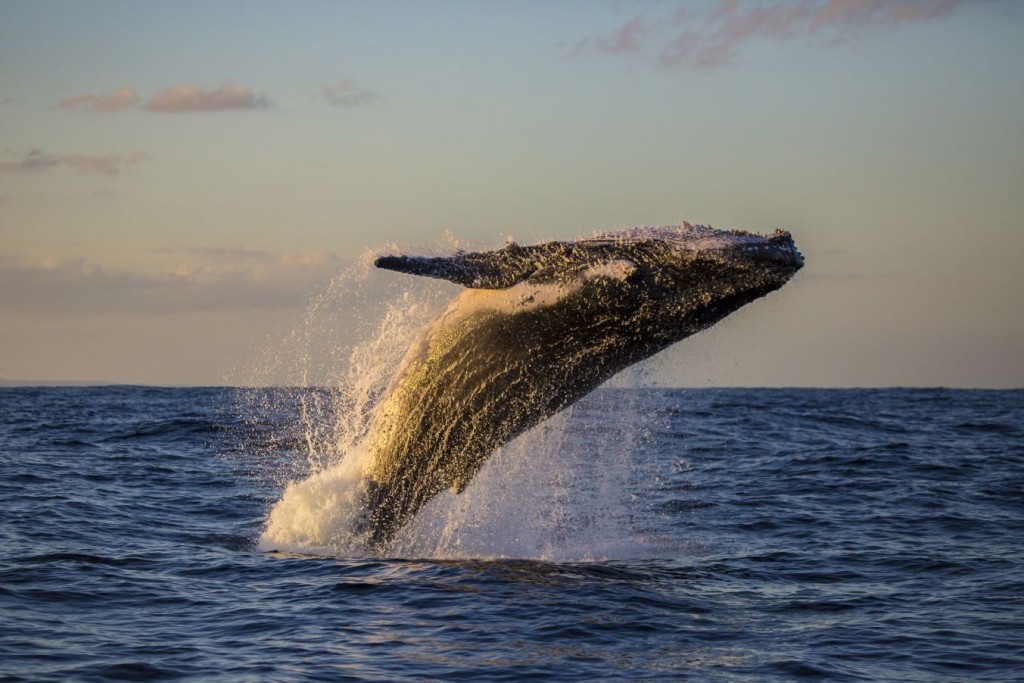 Looking to have a whale of a time? Migrate down to Whale Tales 2019, an annual four-day event at The Ritz-Carlton, Kapalua from Friday, Feb. 15 to Monday, Feb. 18.
Every year Whale Tales brings together marine experts—and thousands of whale lovers—to educate the public on the latest findings on humpback whales and their environment. The event, which launched in 2006, is hosted by Whale Trust Maui, a nonprofit dedicated to marine research and education programs throughout the Pacific. It's held right at the height of humpback whale season in Hawaii, which runs from December to May. This is when the warm and shallow waters surrounding the Islands lure roughly two-thirds of the entire North Pacific humpback whale population to breed, calve and nurse their young.
SEE ALSO: Scientists Capture Video of a Minutes-Old Humpback Whale Calf as Annual Migration to Hawaii Begins
The Art and Education Expo and presentations by special guests such as National Geographic photographer Ralph Lee Hopkins and Ed Lyman with the Hawaiian Islands Humpback Whale National Marine Sanctuary are open to the public. Attendees are encouraged to donate $20 to support the continuation of Whale Trust's programs and research.
Don't know much about kohola (humpback whales)? Here are some fun facts compiled by the National Oceanic and Atmospheric Administration and National Geographic:
Humpback whales have an estimated life span of 40 to 50 years. They can weigh up to 40 tons and grow to 60 feet in length.
The North Pacific stock of humpback whales spends the winter in Hawaii, western Mexico and the southern islands of Japan. In the spring and summer, they migrate up to 3,000 miles to feed in colder northern waters in places such as Alaska.
Humpback whales feed on krill and small schooling fish. Instead of teeth, they have baleen: platelike bristles made out of keratin, the same protein that constitutes human hair and fingernails.
Humpback whales occasionally blow bubble nets to catch fish.
Male humpback whales are known for their songs, which vary based on the time of year, location and purpose. Click here to listen to a whale song recorded in sanctuary waters.
Mothers and calves swim close together, often touching each other with their flippers in perceived acts of affection.
To learn more about Whale Tales 2019, visit whaletales.org.