What to know about winter in Hawaii
Spoiler alert: It's still gorgeous.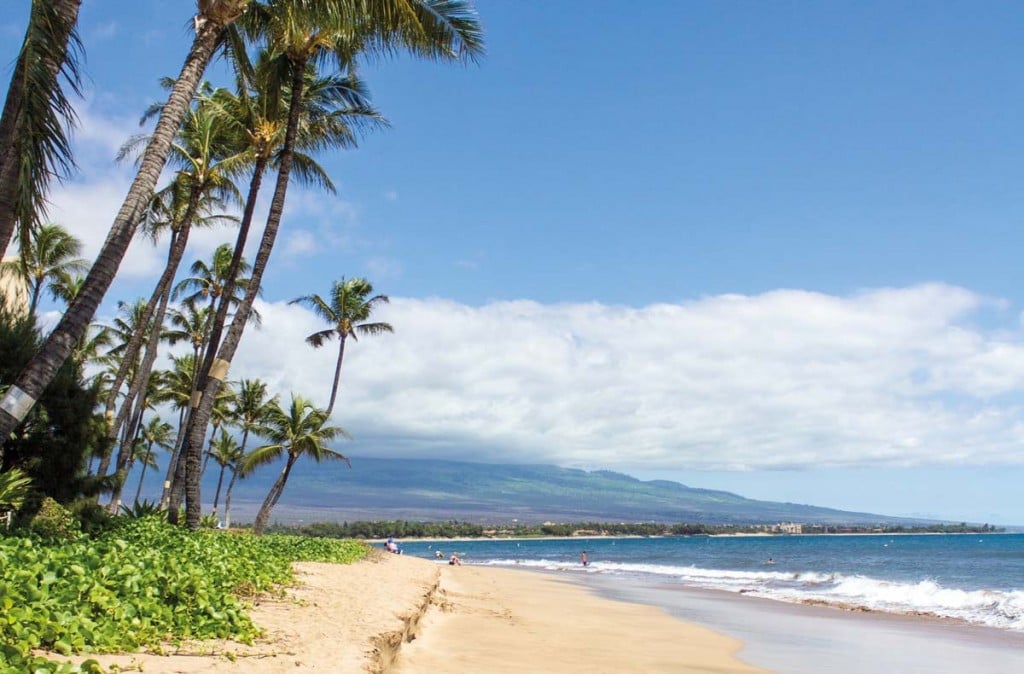 As you may think, the weather in Hawaii doesn't change that much, which is why it's such a popular haven for visitors from colder climates. Here's what to expect from Hawaii's tropical winter months.
Tis the season
There are only two seasons in Hawaii—Hawaiian tradition named them Kau (summer) and Hoolio (winter) —and it hardly ever drops below 75 degrees here (if it does, the locals start freezing).
The summer season stretches from May to October and winter, the cooler, wetter season, lasts from November to April. The average daytime summer temperature is 85 degrees Fahrenheit (29.4 degrees Celsius), while the average daytime winter temperature is 78 degrees Fahrenheit (25.6 degrees Celsius). Winter does tend to be a rainier time, so while you can safely leave your cold-weather gear at home, a light jacket and umbrella might be in order.
Prepare for wet weather
If you want to avoid the chance of rain, we recommend staying at or near any of these locations on the south and west coasts of each island: Kaanapali or Kihei on Maui, Waikiki Beach or Ko Olina on Oahu, Waikoloa and the Kohala Coast on Hawaii Island, or Four Seasons Resort at the southern tip of Lanai. Kauai is the island that gets the most rain (its Mount Waialeale is one of the wettest places on earth), so you may not be able to avoid the rain completely, but Poipu and Waimea at the south end are your best bet for catching some sunny days. Also, keep in mind that just because it's raining on one side of the island doesn't necessarily mean it's raining on the other side.
Prime time for whale watching
Hawaii is a favorite wintering spot for humpback whales, which means you can look out to sea on any winter day and spot these majestic creatures. Hawaii is the only state in the U.S. where humpback whales mate, calve and nurse their young, and is one of the largest seasonal populations of North Pacific humpbacks in the world. Whale season lasts from November to May, with the peak of the season between January and March. Some of the best spots to watch for whales are Halona Blowhole on Oahu's east side, the Sanctuary Education Center in Kihei, Maui (a viewing scope is set up on site), Kapaa Beach Park on Hawaii Island or Kilauea Point National Wildlife Refuge on Kauai.
Blossoms are year-round
Since it never gets too cold, the tropical flora in Hawaii is just as lush and vivid in winter as it is for the rest of the year. Even in December and January, tropical flowers continue to bloom as usual.
Watch out for peak season prices
Is Hawaii more crowded and expensive during the holidays? Yes. By this time, if you haven't booked a hotel for Christmas, expect to pay more than you'd have to the rest of the year. The cost of flights are typically more expensive around the holidays as well.
Get festive
While it doesn't snow in Hawaii (with the exception of Maui and Hawaii Island's mountain peaks), that doesn't mean there aren't festive happenings during the winter holidays.
We definitely recommend visiting the annual Honolulu City Lights in Downtown Honolulu, December 3-January 1, (daily, 8 a.m.-11 p.m.) to check out the giant 55-foot tree bedecked with lights outside of Honolulu Hale, a display of beautiful community-decorated trees and wreaths inside the building and themed displays that make for great photo ops outside.
The Islands are a great place to ring in the New Year too, with celebrations in nearly every major town and city.
Scope out the surf
Hawaii's winter waves are thrilling to watch, whether there are surf competitions happening or not. Oahu's North Shore is legendary for its big waves that attract the best surfers in the world. Some famous spots to go and watch the North Shore surf, and the athletes brave enough to ride it, include Banzai Pipeline at Ehukai Beach Park, the picture-perfect Sunset Beach or Laniakea, north of Haleiwa. On Maui, Hookipa doubles as both a popular surfing spot with consistent waves and a great windsurfing spot. On Kauai, catch some beautiful waves at Hanalei, just outside the town of the same name.