What was the best decade in Hawaii fashion?
A look back at 80 years of local looks that captured the modern era.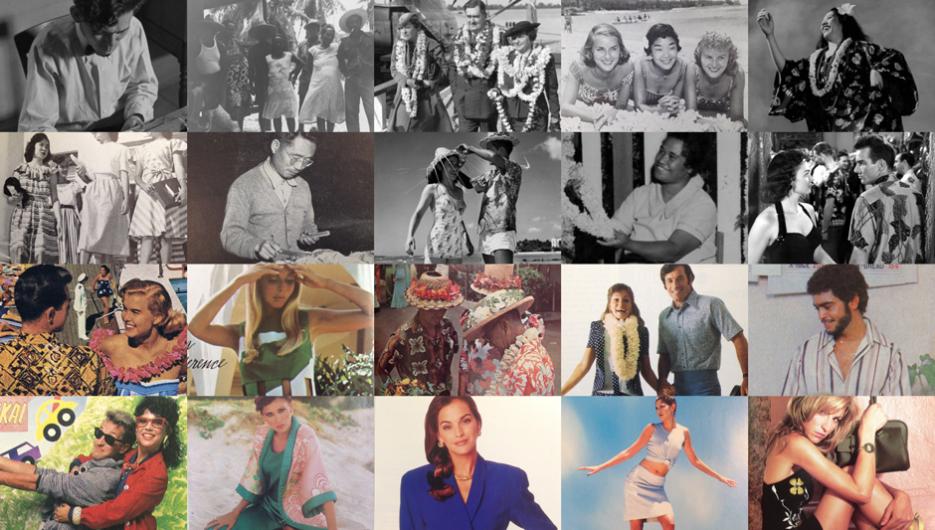 While views of our famous beaches and mountains manage to remain the same over the years, the clothing sure didn't.
HAWAI'I Magazine takes a look back at the what we wore in the Islands from the 1930s through the 2000s.
Scroll through the Islands' fashionable idiosyncracies and tell us: Which decade was your favorite?
Patterned dresses. Calf-length skirts. Wide shoulders and narrow waists. Conservative collared shirts. Bias-cut dresses. Bonnets. Plantation-appropriate attire.
Sleek muumuus. Narrow trousers. Pixie haircuts. Christian Dior. Halter tops. Hard curls. Baggy pull-on sweaters. Shirtwaist dresses. Wartime nylon fabrics.
National rise of Hawaiian prints and aloha shirts. Minimalist patterns. Wide-brimmed hats. Single-breasted summer suits. Bikinis. Graphic tees.
Flower power. Elvis Presley. Animal prints. Longer hair for men. Pale lipstick and dark eyeliner. Groovy patterns.
High-waisted silhouettes. The pant suit. Tie-dye. Matchy-matchy sets. Fringe and tassels. White go-go boots.
"Magnum P.I." Bright colors. Minimalism. Aerobics wear. Large hair-dos. Thick eyelashes. Bulky sweaters. New wave. Sequins.
Glamour wear. Grunge. Goth. Minimalism. Hoop earrings. Bike shorts. Fluorescents. Denim. Dark lipstick and smudged eyeliner. Sports bras. Casual chic.
Monochromatic and futuristic. Straightened hair. Gypsy tops. Boho-dresses. Spaghetti straps. Tattoos. Frosted tips. Branded tees.