What's the best way to learn how to surf on Oahu?
Oahu's shores offer wave action for a variety of skill levels, from professionals to beginners.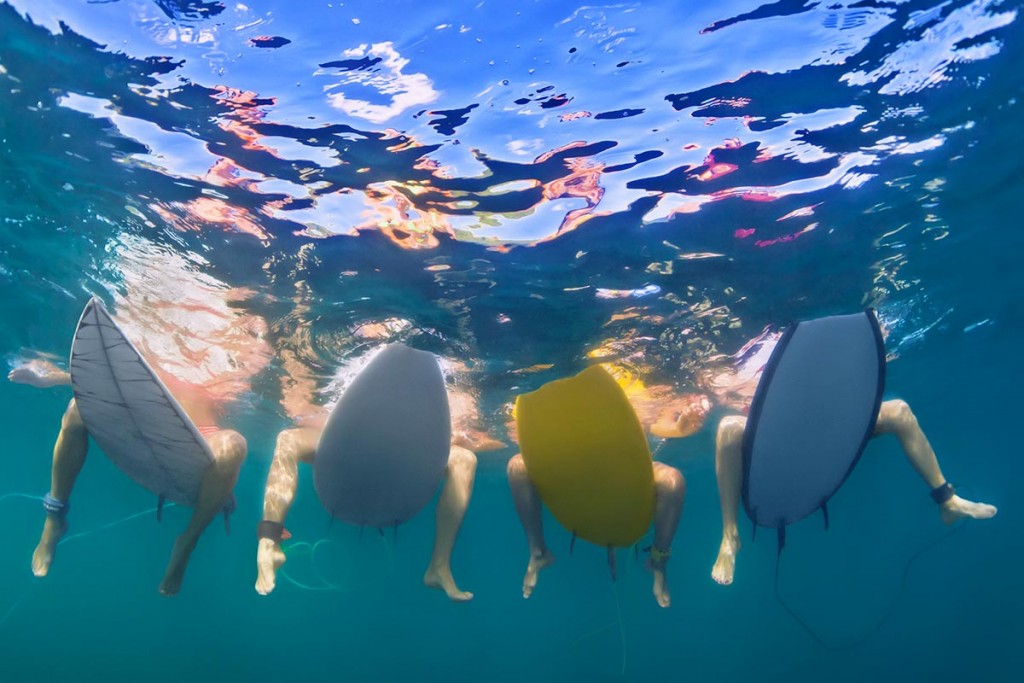 HAWAII magazine reader Brookelynn Morris wrote us with a question about surf lessons:
I'm heading to Honolulu for vacation soon, and I want to learn how to surf. Can you tell me the best way to learn?
You ask, we answer.
Oahu's shores—as with all of the other Hawaiian Islands—offer wave action for a variety of skill levels, from professionals to beginners.
For beginning surfers, we recommend sticking to the south shore of Oahu—specifically, the beaches of Waikiki. Wave heights on the south shore are consistently smaller making it the easiest and safest surf to learn on. Another plus to learning in Waikiki? The large amount of surf schools offering short term and long-term lessons.
Why lessons? Because simply renting a board and winging it anywhere in Hawaii isn't a good idea even with the most innocuous-looking surf. There's more to surfing than just learning to paddle into a wave, stand on a board and ride. A qualified instructor will also tell you about surfer protocol, how to read ocean and wave conditions, and equipment you must have, among other things.
Most surf schools offer private, semi-private, and group instruction. Call in advance and make sure that your instructor has their "blue card"—also known as their surf instructor license. Licenses are issued by the Hawaii State Department of Land and Natural Resources. A license assures that an instructor has passed a series of qualification tests to teach, and is certified to administer both first aid and cardiopulmonary resuscitation (CPR).
You'll find surf schools statewide, including Oahu's North Shore, where the famous big winter surf calms down enough in the late spring and summer for beginner lessons. Waikiki's consistently tame surf and large visitor population, however, have enticed a handful of schools and instructors into setting up shop there.
Here's a short list of Waikiki and south shore-area surf schools with good reputations: ​
• Girls Who Surf
(They also teach men.)
(808) 772-4583, www.girlswhosurf.com
• Hans Hedeman Surf School
(The veteran surf instructor and surf pro.)
(808) 924-7778, www.hhsurf.com
• Hawaiian Fire
(Owned by real Hawaii firefighters.)
(808) 737-3473, www.hawaiianfire.com
Be aware that all surf schools require that you know how to swim. Trying to combine swimming and surfing lessons is a little tricky when the student is tethered to a surfboard by a leash.
Most surf instructors start beginners off with a longboard, which can run eight feet or more in length. Longboards are ideal for beginners because they are easier to ride on and allow the surfer more control.
When scheduling your first lesson, ask what type of surfing gear will be provided. A surfboard and leash should be the minimum gear provided. Some schools also offer rash guards—it's exactly what it sounds like—and reef shoes to protect your feet.
Hawaii has ideal wave conditions year-round so scheduling a surfing lesson—whether group or private—won't be difficult.
Our bet is that you once you get on the water, you'll be hooked.