Where to get fresh cold-pressed juices around Hawaii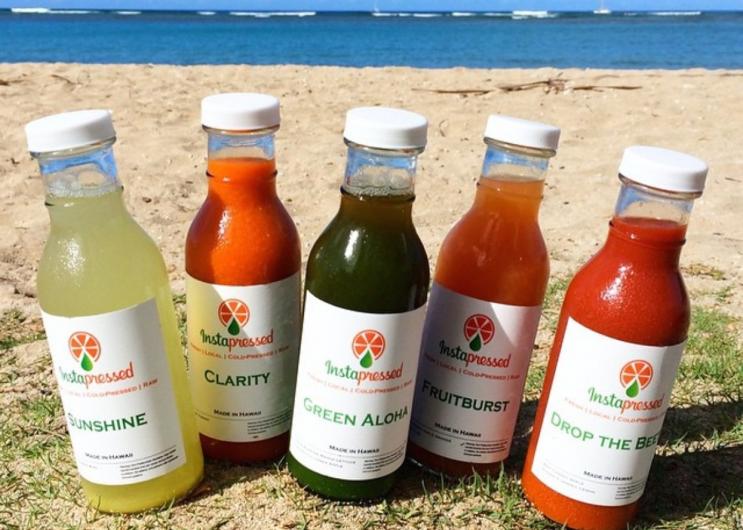 Cold-pressed juice companies are popping up around Hawaii. The health benefits of this juicing method is said to preserve enzymes from fruits and vegetables for a longer period of time and allows the body to get more of those nutrients. All of the companies listed incorporate a majority, if not all, of Hawaii-grown products. Whether you want a healthy, refreshing drink or have considered doing a juice cleanse, here are some juice companies around Hawaii that can quench your thirst.
OAHU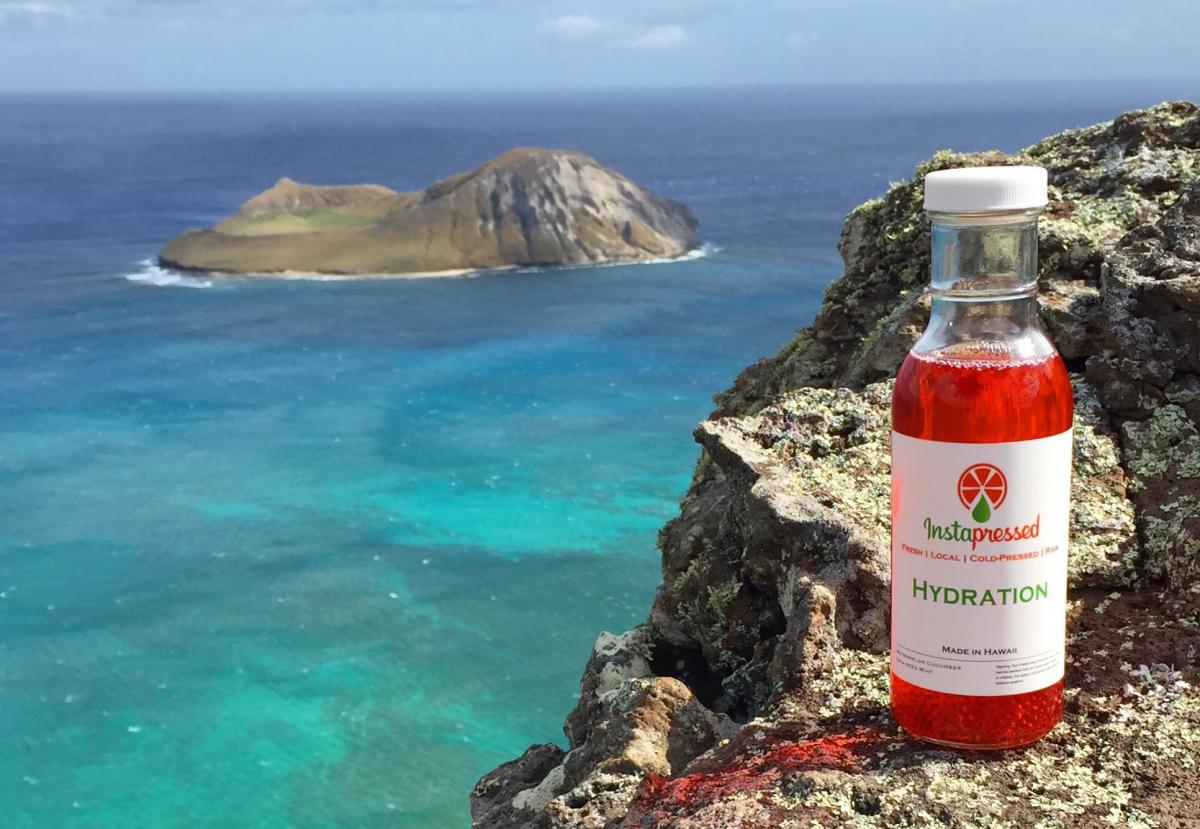 Instapressed
Owner Kevin Ko was always interested in juicing. He traveled the world and did research on the cold-pressed method before opening up Instapressed to online sales and deliveries in January 2014 at a time when he felt there wasn't a juice culture in Hawaii. Later that year, in September, he opened up his storefront. Instapressed is a small, locally owned company that uses local and organic ingredients as much as possible. Ko describes it as "not too sweet or too gnarly for beginners." While Instapressed is made for beginner to intermediate juice-drinkers, he also offers custom blends to those who want to take it to the next level as well as blends for those with health issues such as diabetes or cancer. Open Monday through Friday, 7:30 a.m. to 2:30 p.m., 856 Ilaniwai St., Kakaako, (808) 571-1706, instapressed.com. Follow @instapressed on Instagram for updates.
Nalo Juice Company
A pop-up stand shaded by an umbrella on Bishop Street in Honolulu is where you can find Nalo Juice's permanent pop-up location five days a week. CEO Kale Furuya has a background in botany and worked on farms in Oregon where he learned about juicing. He wanted to bring that knowledge back home to Hawaii to create a juice company highlighting the freshness and quality of produce grown on the island. Nalo Juice Company works with Chef Craig King, who has about 26 years experience in juicing and uses his food expertise to create different blends. The result is a variety of specialized cold-pressed juices and high mineral vegetable broths made fresh daily using local ingredients. Open Monday through Friday, 8 a.m. to 3 p.m., 1000 Bishop St., Honolulu, (808) 233-9453, nalojuice.com. Follow @nalojuicecompany on Instagram for updates.
MAUI
Ripe Juice Maui
After owner Monica Mikolajcyzk was diagnosed with a health problem in her 20s, she began juicing. It allowed her to stop taking some medication and then eventually stop entirely. Today, Mikolajczyk continues juicing as her passion. She started Ripe Juice Maui about two and a half years ago—first out of the Paia commissary and then opening her own store—using all local ingredients. And if a certain crop isn't in season, she offers recommendations and substitutions. Her juice is for everyone—kids, adults, elderly—and anyone seeking a healthier lifestyle. She's even worked with cancer patients. Open Monday through Friday, 9 a.m. to 1 p.m., 60 E. Wakea Ave., Kahului, (808) 856-6722, ripejuicemaui.com. Follow @ripejuicemaui on Facebook and Instagram for updates.
KAUAI
Kauai Juice Co.
Researching alternative lifestyles is something owner Kristal Muhich has always done. She began making kombucha, which then led to her juicing and opening Kauai Juice Co. in January 2014. Juices are made seven days a week using as many locally-sourced fruits and vegetables as possible, bottled in glass jars, and still tastes just as fresh three days later. Two locations: 4-1384 Kuhio Hwy., Kapaa, open Monday through Saturday 8 a.m. to 5 p.m. and Sunday 9 a.m. to 4 p.m. (808) 631-3893. 4270 Kilauea Road, Kilauea, (808) 631-5529, open Monday through Saturday 8 a.m. to 5 p.m. For more information, visit kauaijuiceco.com, and follow @kauaijuiceco on Facebook and Instagram for updates.
BIG ISLAND
Loved by the Sun
Owner Sarah Chard began the company in February 2015 as a way to support local farmers. She strives to create all juices with local and organic ingredients, which in turn allows her to offer community members a healthy drink. Chard also aims to become a zero waste company, so all the by-product is placed in a vermicomposter, which turns it into nutrient-rich soil that is then used as fertilizer for plants. Open Tuesday through Friday, 9 a.m. to 4 p.m., 475 Kinoole St., Hilo, (808) 895-1203, lovedbythesunhawaii.com. (They will be moving to a new location at 12 Furneaux Lane in about a month.) Follow on Facebook and Instagram @lovedbythesunhawaii for updates.