Where to go for nightlife on Maui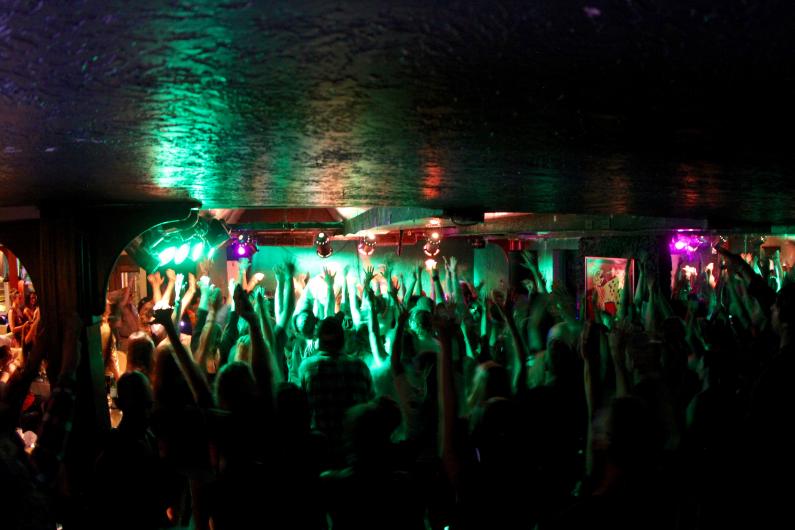 When it comes to nightlife in Hawaii—4 a.m. dance parties and world-class DJs—Oahu has you covered. But it's also possible to find great places to dance or listen to live music between dinner and last call on Maui, you just have to know where to look. Here are five of our favorite spots. We just can't guarantee you're going to make that 8 a.m. surf lesson.
Ambrosia
Ambrosia is a late-night martini bar known for its dance parties. The dimly-lit bar provides nightly DJs in the haven of Kihei nightlife that is Kalama Village, better known as "The Triangle." They serve a range of classic and inventive martinis including their signature Lilikoi Lemondrop as well as beer, wine and well offerings. Happy hour runs from 7 p.m. til 9 p.m. daily and all night on Sundays. Each night has a different feel, with weekly events like Tequila Tuesday, Wine Down Wednesdays and an industry night on Thursdays.
1913 S. Kihei Rd. • (808)891-1011 • Open from 8p.m. til 2 a.m. daily • For the latest events and info on upcoming DJs visit ambrosiamaui.com.
Casanova
Casanova in Upcountry Makawao has a split personality. By day, it's a classy authentic Italian restaurant and, on Wednesday, Friday, and Saturday nights, a hot spot for live music and late-night entertainment. Their Wild Wahine (Women) Wednesday earned Casanova several local awards, including "Best Late Night on Maui" and "Best Singles Scene," and put the restaurant on Maui's nightlife map. The 6,000-square-foot venue has a stage, lighting and ample dancefloor, and hosts concerts with both local and international artists.
1188 Makawao Avenue • (808)572-0220 • Late night entertainment runs from 9:30 p.m. 'til 1 a.m. on Fridays and Saturdays and from 10 p.m. til late on Wednesdays for Ladies' Night • For their latest event listings, visit casanovamaui.com.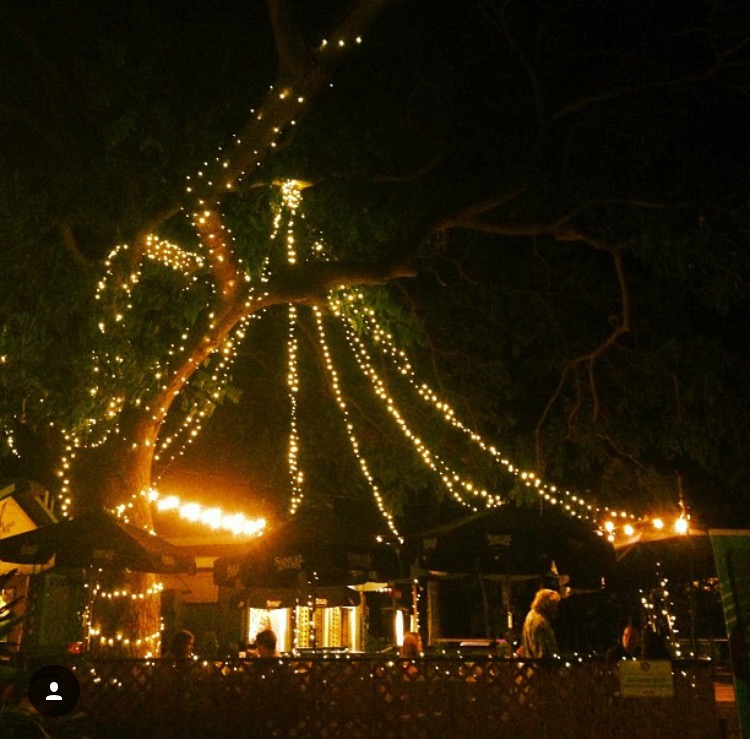 Charley's Restaurant and Saloon
Charley's Restaurant & Saloon in Paia is a Maui staple for live music. It's history on the Island dates back to 1969 and is inextricably linked with local legend Willie Nelson, who frequents the establishment and whose memorabilia lines the spacious interior. Charley's hosts musical acts most nights of the week and special weekly events like Open Mic Mondays, Thursday Night Blues, and an Island Reggae Summer Concerts Series on select Fridays and Saturdays. The musical genres here are eclectic and range from bluegrass to electronic to rock 'n roll.
142 Hana Highway • (808)579-8085 • Open from 7 a.m. daily. Entertainment runs through 10 p.m. Sunday through Thursday and at 2 a.m. on Fridays and Saturdays • Visit charleysmaui.com to see what's on during your visit.
Little Beach
If you're looking for some nightlife that's truly off the beaten path, visit the section of Makena Beach, just north of Big Beach and locally referred to as "Little Beach," on a Sunday evening. Each week, an impromptu party-in-the-sand kicks off around sunset complete with fire spinners, drum circles, and plenty of beach-goers less than shy about partying in the nude. It's a great spot for people watching and witnessing an authentic, alternative subculture on Maui. Make sure to bring sturdy walking shoes for the short but difficult hike up volcanic rock to get from Big Beach to Little Beach and a flashlight for the return trek in the dark.
Makena Beach State Park is off Makena Road south of Wailea and across from the Makena Golf Course.
Three's Bar & Grill
Three's Bar & Grill is a full service breakfast, lunch and dinner joint with affordable Hawaiian, Southwestern, and Pacific Rim cuisine served alongside laid-back entertainment. It's also a great place to kick off your night out on Maui. Their Tuesday night comedy shows and Thursday night salsa dancing have become popular and regular South Maui events. Three's offers both indoor and outdoor musical entertainment and uses their giant projector to screen sporting events. They've also got you covered if you're in need of a bite before a big night out—their late night happy hour in the Surf Lounge from 9 til 10 p.m. offers great deals, including sushi rolls and Mai Tais for $3.50.
1945 South Kihei Road, Suite G in Kihei • (808)879-3133 • Open weekdays from 8:30 a.m. and weekends from 8 a.m.; closes at 10 p.m. nightly • For more information, visit threesbarandgrill.com.