Win an Apple iPad for casting your vote in HAWAII Magazine's Readers' Choice awards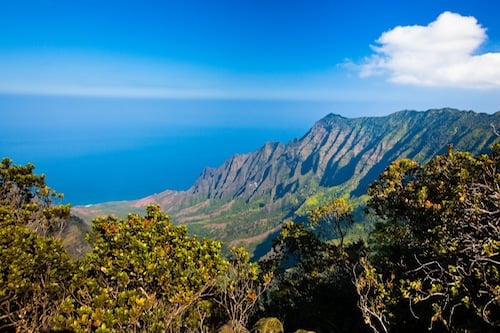 Where's your favorite postcard-perfect place in Hawaii? Best beach for swimming or snorkeling? Best place in the Islands for Hawaii-made beer or poke? The ultimate sunset cruise you can't stop thinking about?
 Your favorite Hawaii snack to take back to the mainland?


It's time to express your savvy, in-the-know opinions on Hawaii matters near to your heart. It's time to cast your ballot in HAWAII Magazine's Readers' Choice Awards 2013.


Ballots and may be entered either by hard copy (poll can be found in the November/December issue of HAWAII Magazine) or by filling out our online ballot. Click here for the online ballot. Ballots must be submitted by end-of-day on Wed., Dec. 5, 2012. (One ballot per person.) If you want to elaborate on exactly why your picks are the "best," go ahead and leave a comment or two on the ballot about your choice. No worries, we've left you some space.
So, what do you get? In addition to the satisfaction that comes with expressing your Hawaii smarts, everyone casting a ballot will be entered into a random drawing for an Apple iPad — complete with a one-year Apple iPad Newstand subscription to HAWAII Magazine.
Based on your ongoing inspired answers to questions about Hawaii's best sights, sounds, scents and tastes submitted for reader polls on our Facebook fan page, we know you're up to this challenge.
So, start reliving some of your favorite Hawaii memories and let us know where to buy the perfect Made-in-Hawaii souvenirs, enjoy a romantic dinner, and the best beach for simply stretching out on the sand. 

Check out the ballot questions now — and cast your vote!