Your 2022 Hawaiʻi Holiday Gift Guide
These unique gifts from Hawaiʻi will bring joy to everyone on your shopping list.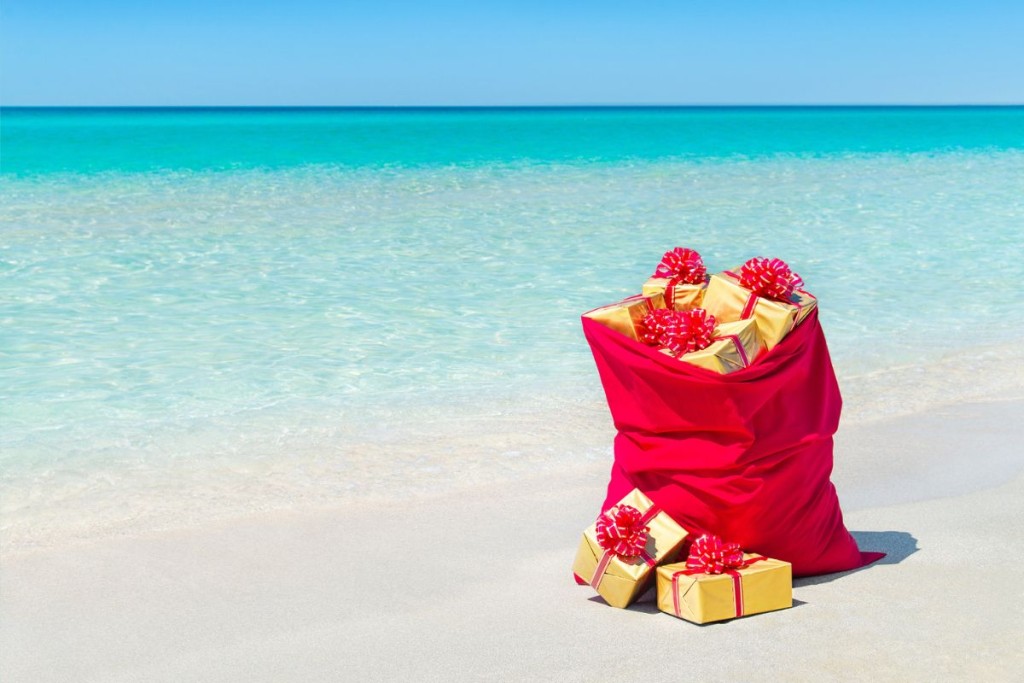 Are you starting to shop for the holidays?
It can certainly be overwhelming. That's why we searched for unique products that we know everyone on your shopping list will love—because we love them, too. Check out these 6 thoughtful gifts that are made with aloha.
1. Na Manō Prints, The Keiki Dept.
Are your keiki shark obsessed? We certainly are. Manō (sharks) play a vital role in our oceans, and we love teaching children about them. The Keiki Dept. worked with local artist Kelsie Dayna to create this adorable design featuring sharks in our Hawaiian waters. These soft and light weight goods make a thoughtful gift for any young child.
To shop, visit thekeikidept.com
2. The Mele Pineapple Box, Honolulu Cookie Company
Honolulu Cookie Company has the perfect gift for everyone on your list! Donning a bright red bow, the Mele Pineapple Shape Box in Large is filled with 20 cookies in all 12 signature flavors. It sure puts the Mele in Mele Kalikimaka!
For more information, visit www.honolulucookie.com or call (866) 333-5800.
3. Sweet Honey Products, MĀNOA HONEY & MEAD
MĀNOA HONEY & MEAD is a truly unique Hawaiʻi business. The local company not only harvests premium honey from the Hawaiian Islands, but it's also the only vertically integrated apiary in the state that is licensed to commercially produce and sell mead from their own honey. This honey is handcrafted with only the finest ingredients grown here. Locally harvested fruits flavor the honey for a creative twist. This holiday season, give that one-of-a-kind taste of Hawaiʻi to your loved ones.
To learn more and shop, visit manoahoney.com
4. Colorful beach towels, Izzy & Luke
Do you have keiki that love to play in the water? This is the perfect gift for them!
Izzy & Luke, a local online children's clothing boutique, teamed up with popular fashion designer Jana Lam to create these quick-drying, light weight beach towels. Made with aloha, the Izzy & Luke x Jana Lam collection has the perfect towels to gently dry and warm your littles ones. The towels feature Jana Lam's signature bright colors with fun designs you and your keiki will love.
To shop, visit izzyandluke.com
5. Ube Mochi Pancake Mix, Mochi Foods
Gift your family and friends an easy-to-make holiday treat with Ube Mochi Pancake Mix from Mochi Foods. In no time, they'll have a stack of fluffy, ube-flavored pancakes. All they need to do is whisk the mix together and cook until golden brown. Slightly chewy and divinely fluffy, Ube Mochi Pancakes deliver a swirl of rich, buttery flavor in every bite. Add your favorite holiday toppings to the pancakes for a mouthwatering breakfast or treat anytime of the day.
To shop, visit mochifoods.com
6. Reversible Bucket Hat in Anthurium, Tag Aloha
Adorned with tropical anthuriums, this reversible bucket hat by Tag Aloha is playful and practical. The hat is perfect for anyone who spends their days in the sun. Based in Kailua, Oʻahu, Tag Aloha shares a piece of paradise in each of its beautiful products, all inspired by island life.
To shop, visit tagaloha.com.