Your Guide to North Shore's Waialua Town
Far away from the Waikiki crowds and Honolulu hubbub, North Shore's Waialua town is well worth the drive.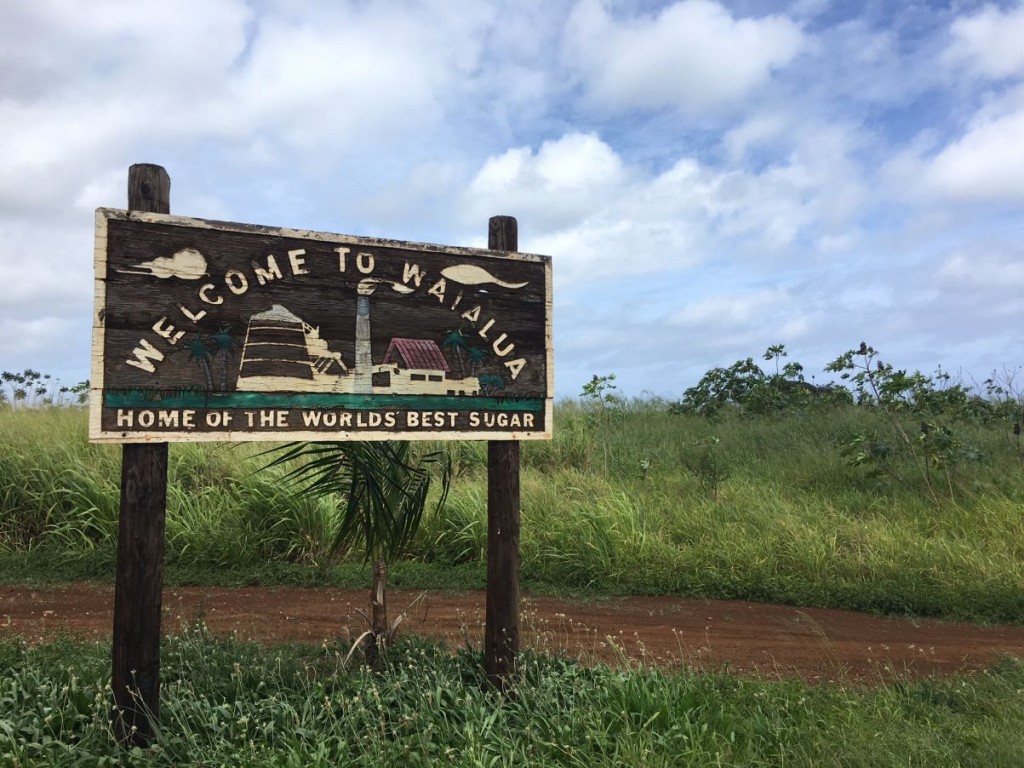 Nestled between the North Shore Oahu towns of Haleiwa and Mokuleia, Waialua is a former sugar plantation that's turned into a trendy neighborhood. With hip cafés, stylish thrift shops and some of the freshest ahi you can find on the island, Waialua sets itself apart from Haleiwa with its chill plantation community vibes and local mom and pop shop appeal.
SUNNY WAIALUA
Sunflowers, as far as the eye can see. Standing tall with their bulbous, bright-yellow heads and long green bodies, hundreds of sunnies bloom at the DuPont Pioneer Sunflower Farms in Waialua in October and November. Shining a little extra sunshine on Oahu's already vibrant North Shore, the seemingly endless rows of sunflowers are opened to the public in the way of free tours, which are organized and scheduled by DuPont Pioneer. If a single sunflower can brighten your day, just think what an entire field can do. To schedule a visit, call (808) 637-0100, ext. 149, or email waialuasunflowers@pioneer.com.

ALL TO YOURSELF
Sometimes the best beaches are the ones worth finding, and Aweoweo Beach Park, tucked away in one of Waialua's many sleepy neighborhoods, has an isolated, private beach vibe that's worth the journey. With a long sparsely populated coastline, it's easy to pick a spot you can call your own on this long stretch of sand. In the park that's steps away from the beach are picnic tables, restroom facilities, a basketball court and a playground, ideal for family outings. 68-197 Au St.

THE NEW KID
Opened in early 2016, Brew + Foam's too-cool-for-school coffee shop aesthetic, with vinyl records scattered across tables and low-hanging lights illuminating the rustic-wood seating area, brings an unseen level of hip to Waialua. Grab one of its classic brews, such as the hot haupia (coconut cream pudding) latte or a Dawn Patrol—drip coffee mixed with grass-fed cow butter and cold pressed coconut oil. Don't forget to give Poncho, the café's canine mascot, a good belly rub on the way out. 67-292 Goodale Ave., (424) 234-2244, brewandfoam.com.

DA POKE STOP
Coming in a no-frills Styrofoam container, the poke at Waialua General Store is focused where it should be—on the fish. With many flavors to choose from, such as the ahi shoyu poke or the spicy poke, each bowl is packed with as much white rice and ahi as the friendly aunties behind the counter can fit. And when you dig in? Expect some of the freshest poke you've ever had, with fish tasting like it was caught seconds before preparation. 67-272 Goodale Ave., (808) 637-3131 waialuageneral.com.

LET IT SNOW
Easily the most recognizable shop in Waialua, Paalaa Kai Bakery has all sorts of doughy treats waiting to be scooped up, but its best known for its world-famous Snow Puffy—a custard-filled flaky pastry, topped with powdered sugar and drizzled in chocolate. Get there early or call in advance to order some, as it's often sold out by noon. 66-945 Kaukonahua Rd., (808) 637-9795, pkbsweets.com.

DIGGING FOR GOLD
At the Green Gypsy Thrift Shop, the age-old saying rings true: "One person's trash is another person's treasure." Easy to miss, this vintage vendor is right next to Paalaa Kai Bakery, on the second floor of a large unmarked green building. If you're on the hunt for one-of-a-kind knickknacks, secondhand aloha shirts or 1996 copies of Surfer magazine, you're likely to find them all at this funky little shop. 66-935 Kaukonahua Rd., (808) 366-4000.

DESIGNER SOAPS AND SUDS
North Shore Soap Factory, which specializes in wonderfully fragrant suds, is part soap shop, part historical tour. Feel free to personalize your bar of choice by pounding into it, with a mallet, one of many premade stamp designs. Find it in the Waialua Sugar Mill, which is now a shopping center with world-class surfboard shapers, a general store and a Saturday farmers market. 67-106 Kealohanui St., (808) 637-8400, northshoresoapfactory.com.