Your Top 5 favorite Hawaii beaches: HAWAII Magazine Facebook poll results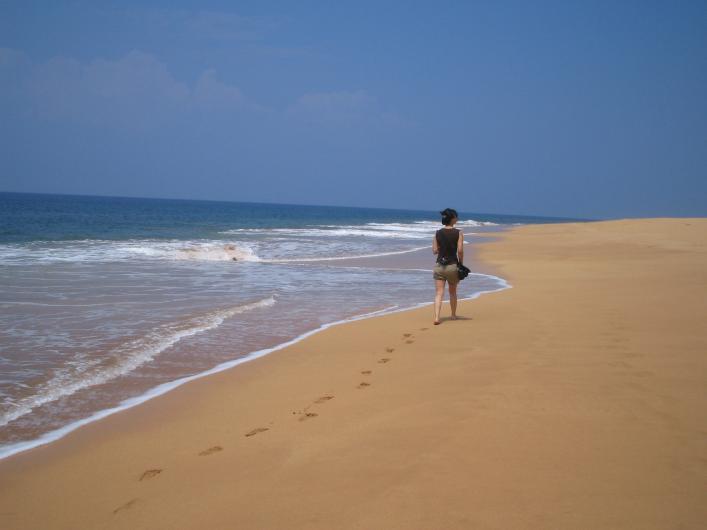 The results are in from our latest HAWAII Magazine Facebook Ohana poll question!
Earlier this month, we asked our HAWAII Magazine Facebook fans to answer the very tough question: "What's your favorite Hawaii beach?"
As expected, they impressed us with their far-ranging best beach selections—which spanned all the Islands from remote Polihale Beach Park bordering Kauai's Napali Coast to equally remote Papakolea Green Sand Beach on the Big Island of Hawaii's southernmost point. In between were multiple votes for popular beaches on Oahu's North Shore (Sunset, Waimea Bay, Haleiwa), beaches only accessible by hiking over lava rock (Makalawena on the Big Island's South Kohala Coast) and even Lanai's serene white sand beaches Polihua (pictured above) and Hulupoe.
There were surprises. Papohaku Beach—a gorgeous three-mile expanse of white sand—on Molokai's little-visited west coast made a strong showing in the poll, topping even Oahu's world-famous Hanauma Bay and Kauai's Hanalei Bay in votes. Our Facebook fans cast so many votes, perennially popular spots like Makena Big Beach on Maui and Poipu on Kauai missed our best beach Top 5.
You'll find the Top 5 countdown of our Facebook ohana's favorite Hawaii beaches in the pages ahead.
If you'd like to join and vote along with our growing Facebook fan page ohana, click here. You'll get our "Hawaii favorite" poll questions as soon as we post them, and also get instant updates on your Facebook wall when we post all of our daily HawaiiMagazine.com stories and features.
Check out our HAWAII Magazine Facebook fan page now for our brand new poll question: What's your favorite filmed-in-Hawaii movie?
Then click ahead to reveal our Facebook ohana's Top 5 Favorite Hawaii beaches. Here's #5:

#5
Kaanapali Beach, Maui
This white-sand beach on Maui's west side is hardly remote—the hotels and condominiums of the Kaanapali Resort claim much of its mile-long expanse, keeping it filled with sunbathers and swimmers on most days. Still, with some of the best waters for snorkeling on Maui, the always entertaining pastime of watching divers leap into the ocean from 40-foot-high Black Rock and gorgeous evening sunsets, Kaanapali remains one of the state's most stunning beaches.
#4
Hapuna Beach, Big Island of Hawaii
This half-mile stretch of white sand on the Big Island's South Kohala Coast has just enough consistent small-wave action to make it the best beach on the island for body surfers and bodyboarders. You'll find lots of both here. But you'll also find more than enough room on Hapuna's luxuriously wide sand dunes to stretch out and catch some rays. Bonus: the crystalline surf here is also great for hearty swimmers.

#3
Kailua Beach, Oahu
President Barack Obama's favorite Hawaii beach—he and his family spent last Christmas and New Year's in a home there, weeks before moving into the White House—is also one of the best on the island for swimming and offshore scenery. Just want to lay back on this three-mile expanse of white sand with a book? You'll have a stunning slice of the windward coastline and dozens of windsurfers in your view when you pull your head up from the pages.

#2
Waikiki Beach, Oahu
The beach that made Waikiki the state's visitor Mecca always draws a crowd—millions of visitors each year, actually. But that's only part of what you loved about it. The best beach in the state for people watching is also one of its best for swimming, learning how to surf, taking a shot at paddling an outrigger canoe, a sunset stroll, or ensuring you leave the Islands with a real Hawaii tan. Our favorite spot? The world-famous Royal Hawaiian Hotel's curve of sand—the best view of Diamond Head Crater on the beach.

#1
Lanikai, Oahu
We'll list just a few of the reasons why you voted this half-mile long stretch of white sand on Oahu's windward side as your favorite Hawaii beach. The sand—fine and perfect for sinking toes in or building sand castles. The water—clear, with gently lapping surf and always perfect conditions for swimming or water sports. The weather—generally sunny skies tempered by consistently cool tradewinds. The palm trees—bordering much of the beach and swaying in those lusty tradewinds. And, of course, the Mokuluas—a couple of offshore islets that are Lanikai's iconic, much-photographed backdrop.
All were reasons why we like Lanikai, too. Can you guess where we'll be this weekend?