Ziplining at Kapalua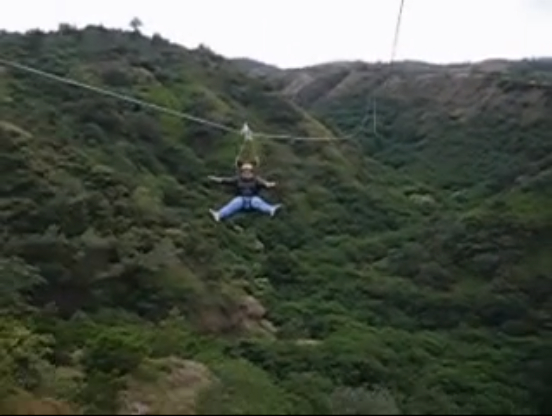 Did you notice I wasn't posting on HawaiiMagazine.com last Friday?
That's partly because I was hurtling at more than 50 mph, 300 feet above the floor of a West Maui gulch.
For the May/June issue of HAWAII Magazine, I'll be writing a story about my morning of ziplining with the great instructors at Kapalua Adventures.
Until then, check out the YouTube video below of me careening down the longest zipline Kapalua Adventures offers. The more than 2,000-foot-long line runs above and along Kaopala Gulch in the West Maui mountains. Whoooooa! Seriously cool.
If Larry and the other instructors had let me, I'd have ziplined with 'em all afternoon.
Anybody with me the next time I'm on Maui?