"10 Hawaii Places You Haven't Been To Yet" extra: Pololu Valley, Big Island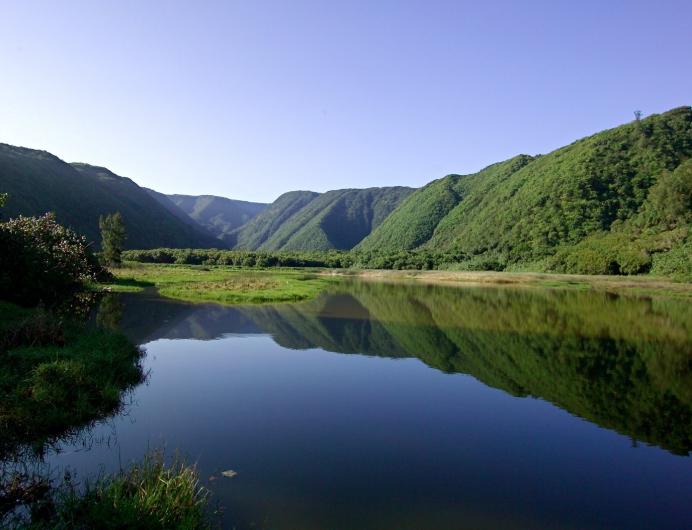 In the May/June 2011 issue of HAWAII Magazine, we're taking readers, in words and photos, to some Hawaii natural wonders it's likely they haven't had a chance to see up-close-and-personal.
There are dozens of breathtaking places throughout the Islands that even lifelong residents have never experienced first-hand. The cover feature "10 Hawaii Places You Haven't Been to Yet" is all about our favorite off-the-beaten-track locales we think everyone should see (but likely haven't yet).
Oahu's emerald Koolau ridgeline trails? The largest waterfall on Maui? The smallest, and least-populated, of the eight main Hawaiian Islands?
HAWAII Magazine's current issue has our entire "10 Hawaii Places You Haven't Been to Yet" list, complete with write-ups on each, photos and—if you're feeling adventurous—information on getting to each. You'll find copies in bookstores and on newsstands nationwide … right now. You can also subscribe to HAWAII Magazine's print edition by clicking here.
This month, exclusively on HawaiiMagazine.com, we're sharing two additional Hawaii places that just missed the cut for our final "10 Hawaii Places You Haven't Been to Yet" list. Last week, our first extra showcased Polihua Beach, a remote white sand beach on the island of Lanai.
Today's extra: a pristine valley edging a rugged sea-cliff coastline in the Big Island's secluded North Kohala area.
Polulu Valley
(Big Island)
Smaller, narrower and not as singularly majestic as Waipio Valley further south, Pololu Valley is nonetheless one of the most strikingly beautiful, if little-visited, valleys in Hawaii. The northernmost of a chain of five erosional valleys (including Waipio) along the remote sea cliffs of the Kohala mountains, Pololu rewards hikers taking the four-mile trail to its floor with sumptuous views of the rugged, wave-etched northeastern Big Island coastline and a wonderfully empty black sand beach. A hike into the valley along tranquil Pololu Stream (pictured, above) further unveils the valley's lush, untrammeled beauty.
Why you haven't been there yet: The trailhead is located at the end of a winding two-lane road from the isolated (but very much worth visiting) North Kohala towns of Kapaau and Hawi on the Big Island's north tip. Sections of the hiking trail trace a steep zigzag down a vegetated cliff face.
Getting there: Follow Highway 270 (Akoni Pule Highway) past Hawi and Kapaau to the end of the road.