10 Instagram Accounts to Follow During the 55th annual Merrie Monarch Festival
Can't make it to the Merrie Monarch Festival? Follow these Instagram accounts to catch all the action from some of the hula world's finest.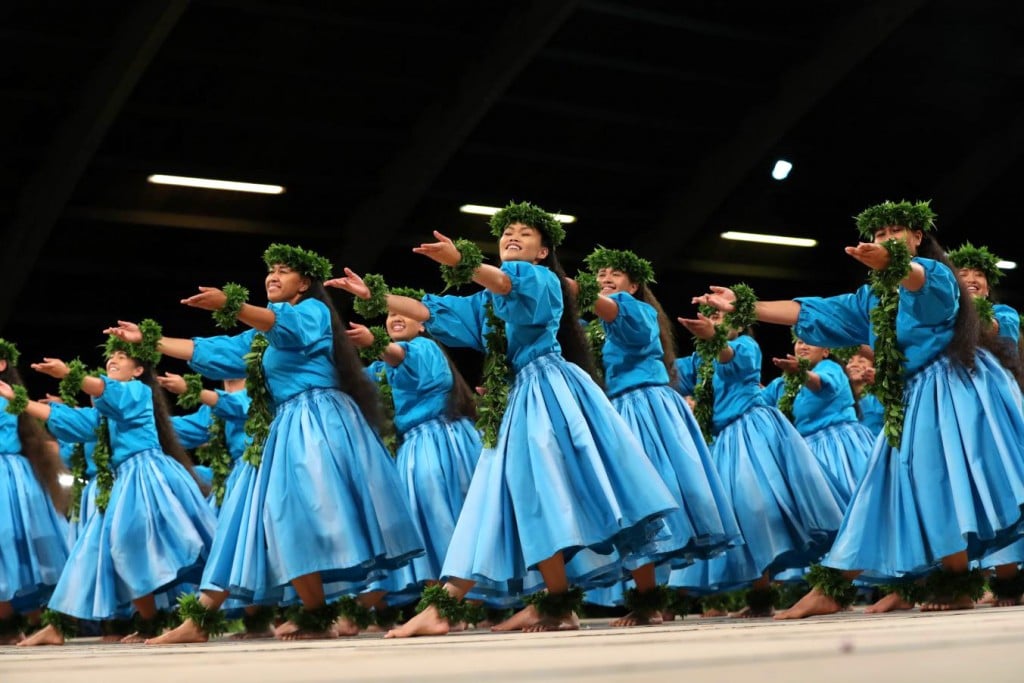 These hula-minded Instagram feeds will cover all the excitement happening in Hilo during the hula community's favorite time of year. Be sure to follow them this week as they share the fun (both on and off stage) during the 2018 Merrie Monarch Festival.
View this post on Instagram
The official Instagram of the Merrie Monarch Festival, this account recaps all of the unforgettable moments of 2017. Wax nostalgic about performances past before another year of brilliant hula is on display this week.
For behind-the-scenes coverage and fashion faves: @milekalincoln
View this post on Instagram
Though the whirlwind week of competition is focused onstage, the excitement behind the scenes is just as thrilling for hula lovers, like Mileka Lincoln. Follow the Hawaii News Now reporter as she captures the festivities, as well as her favorite fashion looks.
For a musician's perspective performing in Hilo: @joshtatofimusic
View this post on Instagram
Follow 2018 Grammy-nominated musician Josh Tatofi's huakai (journey) to Hilo in his third consecutive year. The talent displayed by kumu hula (hula teachers), dancers and musicians during the festival is unlike anything else, and we love seeing the perspective of the talents behind the mic as well.
For festive captures from a Merrie Monarch die-hard: @keepingupwithkuehu
View this post on Instagram
The KWXX radio personality and Hilo native recently coined the phrase "Merrie Monarch Das Why" in a hilarious viral video alongside other notable figures in the cultural community. Known for his enthusiasm for the exciting week, you'll want to keep up with Kuehu to see exactly how Hilo town transforms during this epic event.
For an insider's experience from a former Miss Aloha Hula: @mahealani_mika
View this post on Instagram
No one understands the energy of the Edith Kanakaole Stadium like its performers, and even fewer know what it takes to stand alone as a soloist. Miss Aloha Hula Mahealani Mika Hirao-Solem earned the coveted title in 2010 and continues to share her passion for hula today with Halau Kilohana in Japan. Experience the festival through the eyes of a former Miss Aloha Hula whose love for hula shines bright.
For insights from a native Hilo family's hula legacy: @kuhao
View this post on Instagram
The Kanakaole family name is synonymous with hula excellence, and the Zanes will go down in history for the impact they have had as a leading Hawaiian fashion designer of Sig Zane Designs. You won't want to miss Kuhao Zane's account as an olapa (dancer) of Halau O Kekuhi, under the direction of his mother, kumu hula Nalani Kanakaole. It is their ohana's tradition to open the Wednesday night Hoike exhibition, which he documents in heartfelt detail.
For a first-time Merrie Monarch festival-goer experience: @pashyn
View this post on Instagram
Internet sensation and local comedienne Pashyn Santos is taking Hilo by storm for her very first Merrie Monarch experience, and her enthusiasm is contagious. Follow along as she highlights some of her favorite local businesses and showcases a festival-themed scavenger hunt all week long.
For the ultimate Hawaiian art and culture boutique: @hanahouhilo
View this post on Instagram
Known for its devout love of cultural artistry, Hana Hou is dedicated to showcasing the finest in vintage and modern design throughout Hawaii and Oceania. And not only does it offer a wealth of swoon-worthy products, but there's also classes on natural fabric dyeing, lauhala weaving and lei making, so your experience is educational and inspirational as well.
9. For a glimpse into the kumu hula experience: @napuamusic
View this post on Instagram
Cultural insights from a kumu hula are truly invaluable, and few share them on social media as well as Mauiʻs Napua Greig. Though she is busily preparing the ladies of Halau Na Lei Kaumaka O Uka for their 15th year of competition, she is still dedicated to documenting her experience and the thoughtful manao (wisdom) she has woven into their group and solo presentations.
10. For cultural insights in olelo Hawaii: @oiwitv
View this post on Instagram
Known for its authentic display of Hawaiiʻs traditions, Oiwi TV is a trusted media source with a uniquely cultural focus. Catch up on videos of hula preparations from years past, as well as its mesmerizing Hawaiian music video series, "Mele Ma Ka Lihiwai."
For more information, visit merriemonarch.com or call (808) 935-9168. Here's how to watch the livestream, or if you're in Hilo, find out what's happening for the 2018 festival.