10 November events to check out across Hawaii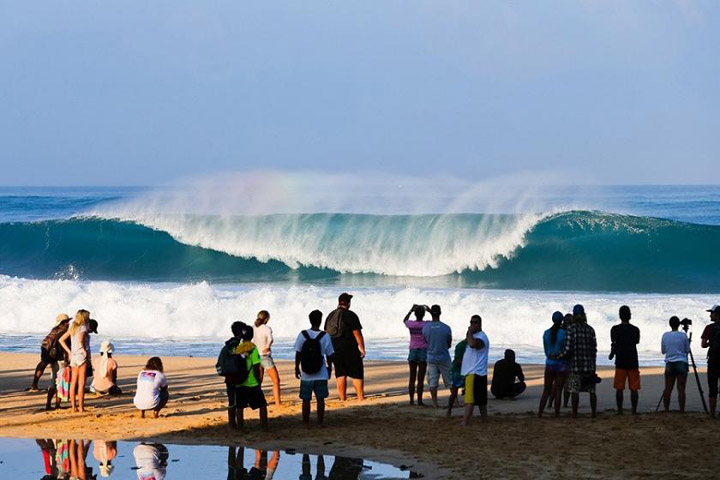 From surf contests to artisan craft fairs, these exciting happenings are worth planning trips to the Islands around. Here's what's going on this month.
2016 Made in Maui County Festival
November 4 & 5, 2016
Kahului, Maui • The largest product show in the entire state gathers at this festival featuring Hawaii-inspired products. Browse everything from jewelry and fashion to produce and food all in one place, the Maui Arts & Cultural Center.
$5, at the gate, $35 for special shoppers preview, Maui Arts & Cultural Center, 1 Cameron Way, (808) 242-ARTS, madeinmauicountyfestival.com.
Kona Coffee Cultural Festival
November 4–13, 2016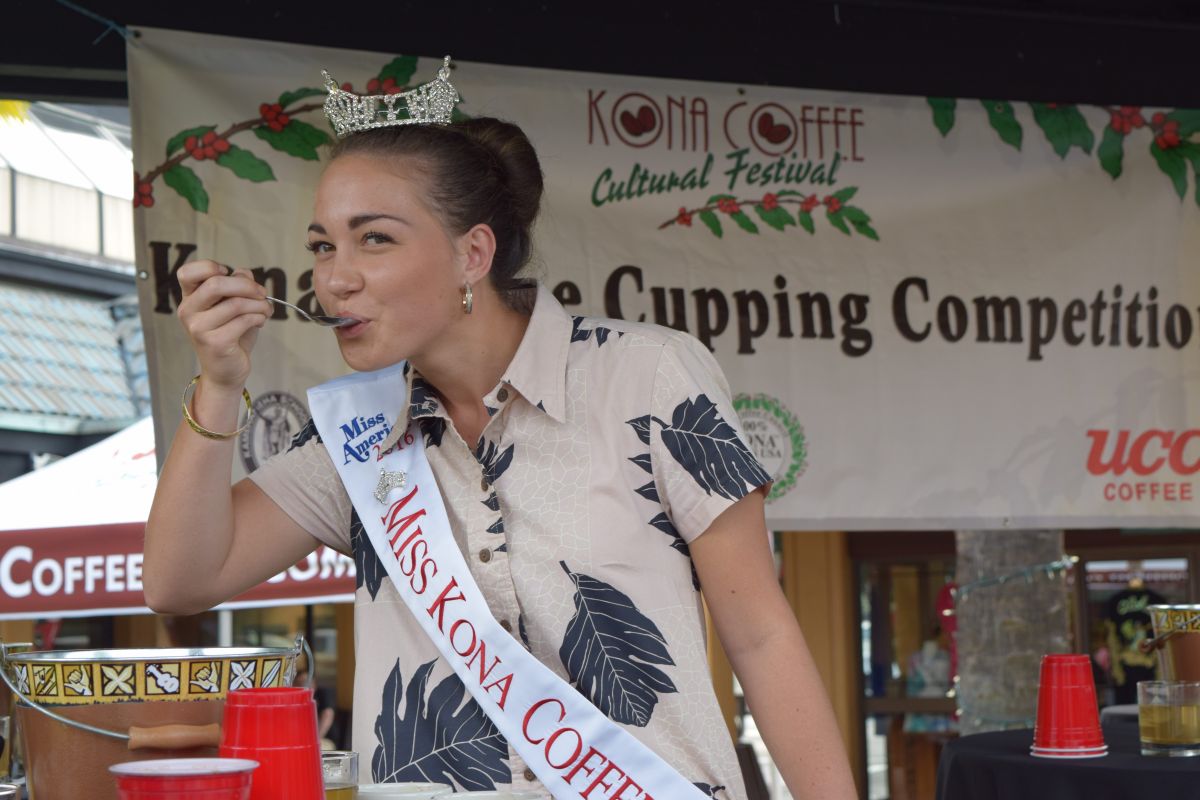 Kona, Hawaii Island • One of Hawaii's oldest coffee festivals is brewing. Immerse yourself in the rich, 200-year-old history of world-famous Kona coffee with farm tours, a Miss Kona Coffee beauty pageant (yes, coffee beauty pageant) and tasting competitions.
$3 entry, (808) 990-6511, konacoffeefest.com.
Veterans Day Parade 2016
November 5, 2016
Lihue, Kauai • The county of Kauai gets together in the Historic County Building grounds of Lihue to honor those who've served. The island's civilians will be treated to food booths and musical entertainment all morning and early afternoon.
Free, 10 a.m. to 2 p.m., 4428 Rice St., kauaiveteranscenter.com/index.html.
"Uncorked" Food & Wine Festival
November 5, 2016
Waimea, Hawaii Island • Top chefs, wonderful wines and a Hawaiian evening sky. The flavors of Monstera, The Blue Room, Under the Bodhi Tree, Tommy Bahama Restaurant & Bar and Ruth's Chris Steak house entertain guests with food and wine for a fun-filled evening of cuisine.
$60 advance, $80 on site, 6 to 8 p.m., The Shops at Mauna Lani, 68-1330 Mauna Lani Dr., (808) 885-9501, theshopsatmaunalani.com.
Honolulu Fashion Week
November 10–13, 2016
Honolulu, Oahu • The city never looked this good. Stylish runway shows from local and international designers converge with a pop-up shopping market in this four-day event.
Free, Hawaii Convention Center, 1801 Kalakaua Ave., honolulufashionweek.com.
Sun Yat-sen Festival
November 11 & 12, 2016
Lahaina, Maui • Celebrate the 150th anniversary of the birth of Sun Yat-sen, the first president and founding father of the Republic of China. Film tributes, Chinese martial arts and calligraphy workshops fronting the Wo Hing Museum on Front Street showcase Sun Yat-sen's Maui connection. (808)
Free, 10 a.m. to 7 p.m., (808) 661-3262, lahainarestoration.org.
Vans Triple Crown of Surfing: Hawaiian Pro
November 12–30, 2016
Haleiwa, Oahu • The first of three legs in the Vans Triple Crown of Surfing, the Hawaiian Pro event, sets up for its winter window period on Alii Beach Park. Winter swells roll in and showcase the abilities of the sport's most exceptional competing for a shared of $135,000 in prize money.
Free, Haleiwa Alii Beach Park, 66-167 Haleiwa Rd., vanstriplecrownofsurfing.com.
Old Koloa Sugar Mill Run
November 12, 2016
Koloa, Kauai • Run through the south shore of Kauai in a marathon race set in the historic town where the island's first sugar mill opened in the 1830s. Scenic doesn't even begin to cover it with a course that includes the Tree Tunnel along Maluhia Road and where mountainsides serve as your backdrop.
$30–$40, 7 a.m., oldkoloasugarmillrun.org.
24th Annual Hawaiian Slack-Key Guitar Festival
November 20, 2016
Lihue, Kauai • A six-hour concert of ki hoalu (slack-key) fills the air in this annual presentation of the Hawaiian art by the Islands' finest musicians.
$10, Noon to 6 p.m., Aqua Kauai Beach Resort & Spa, 4331 Kauai Beach Dr., (808) 226-2697, slackkeyfestival.com.
"Duke" by Moses Goods
November 26, 2016
Kahului, Maui • Award-winning actor-writer-director Moses Goods brings the life of Duke Paoa Kahanamoku to the stage in this one-man show that's making waves in Hawaii's theater scene.
$28, Maui Arts & Cultural Center, 1 Cameron Way, (808) 242-7469, mauiarts.org.