10 Reasons the World Should Be Thankful for Hawaii
From the location of fond memories to the place where aloha originated, Hawaii gives us so many reasons to be grateful this Thanksgiving.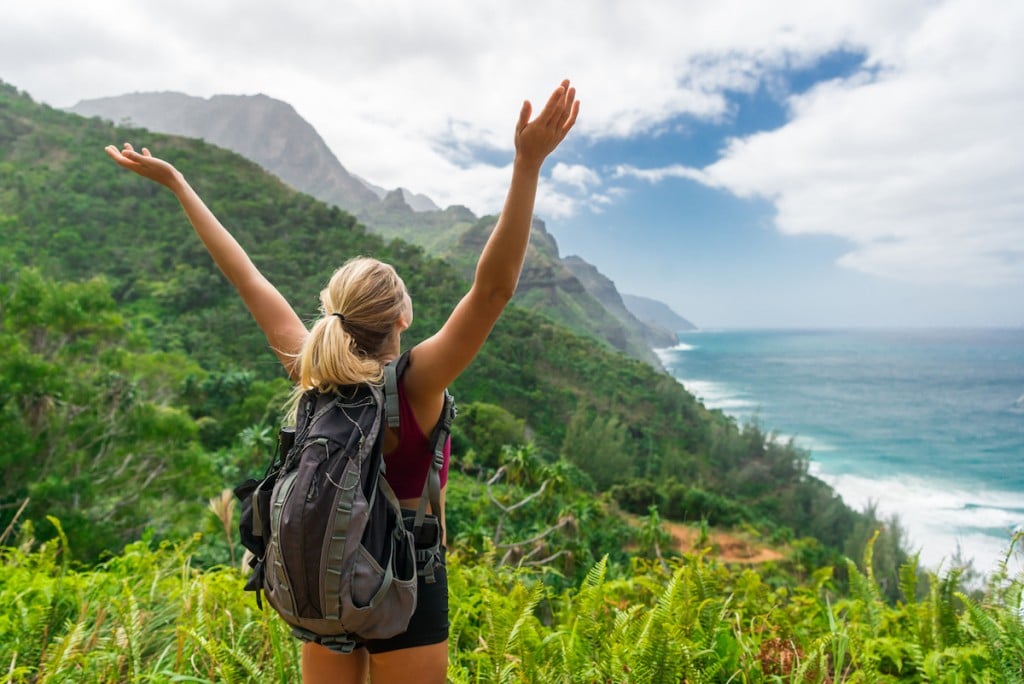 People love Hawaii for many different reasons. Its distinct culture, beautiful scenery and unique environments make it special, and we're fortunate to call these Islands home. But even if you don't live here, Hawaii's influence can be felt beyond our sandy shores.
1. It's where you celebrated a special occasion.
Whether you were married or engaged in Hawaii, or it's where you celebrated an anniversary or birthday, the Islands have produced lifelong memories for you.
2. Food
Hawaii gave you your favorite foods: manapua, malasadas, shave ice, kalua pig and poi, saimin, plate lunches, Coco Puffs, poi mochi doughnuts, chocolate-haupia cream pie, loco moco, poke. The list goes on.
3. Speaking of poke
That poke shop around the corner from your house—and the many popping up around the world—may not actually be authentic Hawaiian poke, hey, you can't have everything. And while those Mainland shops may not have any ties to Hawaii, the dish is rooted here.
4. Surfing
It's hard to imagine a beach without a surfer, paddleboarder, bodyboarder or windsurfer. Though the birthplace of surfing in ancient times is up for debate among the different Polynesian islands, Hawaii (and Duke Kahanamoku) is undisputedly credited with bringing it to the world. And now it's an Olympic sport.
5. Surfing influenced skateboarding
Once surfing's popularity rose in the U.S. in the '50s, Californians wanted to transfer the idea to dry land. But, quick fact, Americans weren't the first to surf land. Hawaiians had holua (sleds) long before then.
6. Cliff jumping
For Hawaiians, lele kawa, or cliff jumping, dates back centuries and sometimes it was done competitively. Today, cliff diving is a competitive sport with athletes jumping from 90-foot cliffs around the world.
7. The aloha spirit
The dictionary definitions of aloha—hello, goodbye—barely scratch the surface on the word's true meaning. It can be felt and shown in a million ways through love, compassion and kindness.
8. Hawaii is producing new land. Not many places can say that.
Though no active lava is flowing on Hawaii Island at the moment, Kilauea volcano added 875 acres to the island in 2018 alone. And don't forget about Loihi, a seamount, which is still rising from the ocean depths.
9. Ukulele and steel guitar
Though images of ukulele and Hawaii go hand in hand, can you even imagine a world without the steel guitar? It was invented by Joseph Kekuku in Hawaii at the turn of the 20th century. The instrument would later emerge in the 1940s and '50s as part of a new style of "honky tonk" country music, played in songs by singers like Hank Williams and others.
10. Hawaii's music influenced the world
Similar to the steel guitar, the famous dreadnought guitar produced by the Martin Guitar Co. would not be what it is today without Hawaiian musician, composer and Royal Hawaiian Band conductor Mekia Kealakai. He made a request to the Martin company to create an instrument with a louder sound, hence a larger instrument. The dreadnought would go on to be played by many famous musicians, including Elvis Presley, Paul McCartney and Johnny Cash.