10 reasons why Christmas is unique in Hawaii
From snow-making machines to beach days and semipermanent Christmas lights, Christmas in Hawaii has its own style.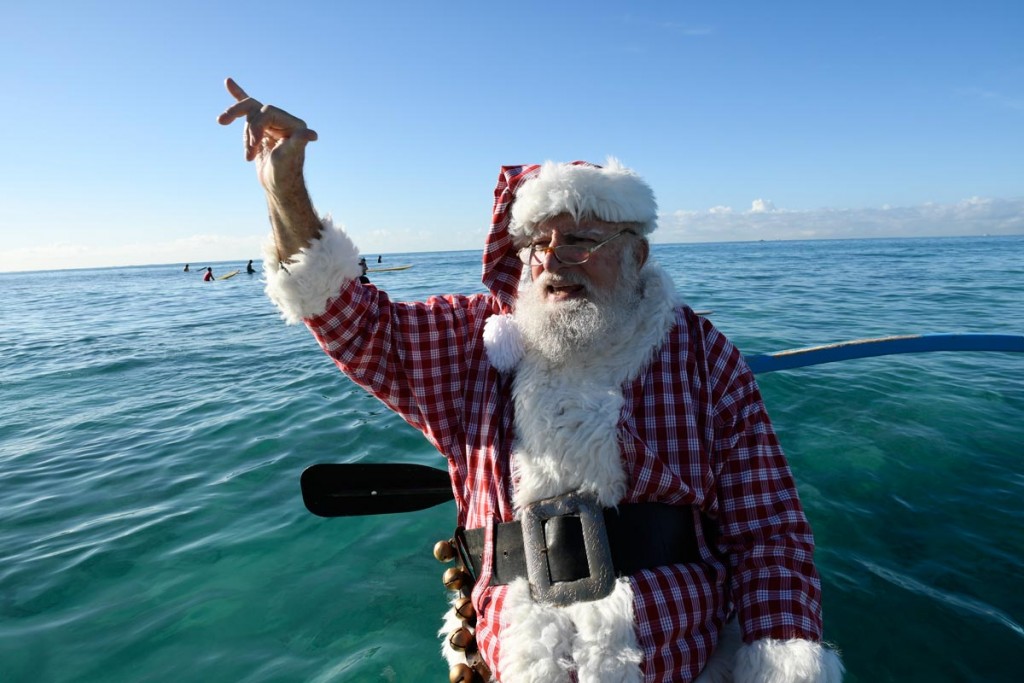 Much like Thanksgiving, Hawaii does Christmas with its own twist. Sunshine and tropical weather lets the Aloha State's residents don board shorts and bikinis for their post-Christmas morning surf, while uncles dressing up as Santa are throwing up shakas with the keiki on their lap. Here are a few other reasons why Christmas in Hawaii is so unique.
1. Santa arrives in an outrigger canoe and shreds the surf.
2. It's a little less Sinatra and a little more Mele Kalikimaka.
3. Ugly Christmas sweater parties are uncomfortably hot.
4. Making Hawaii's version of a snowman: A sandman.
5. Your tutu gives you one mynah bird in one papaya tree.
6. Risking your life to get the lights all the way up the palm tree.
7. When you've got poi, laulau, kalua pig and lomi salmon on one plate.
8. Christmas lights go up, but they never come down.
9. Someone rents a snow machine because everyone should experience a snowball fight.
10. Waking up, opening the presents and then heading down to the beach for a Christmas beach day.