14 Photos that Perfectly Depict Everyday Life on Lānaʻi
In these selected photos, Kaye documents the people important to him, along with the events around the town and in the community that encapsulate what's it like to live on Lanai today.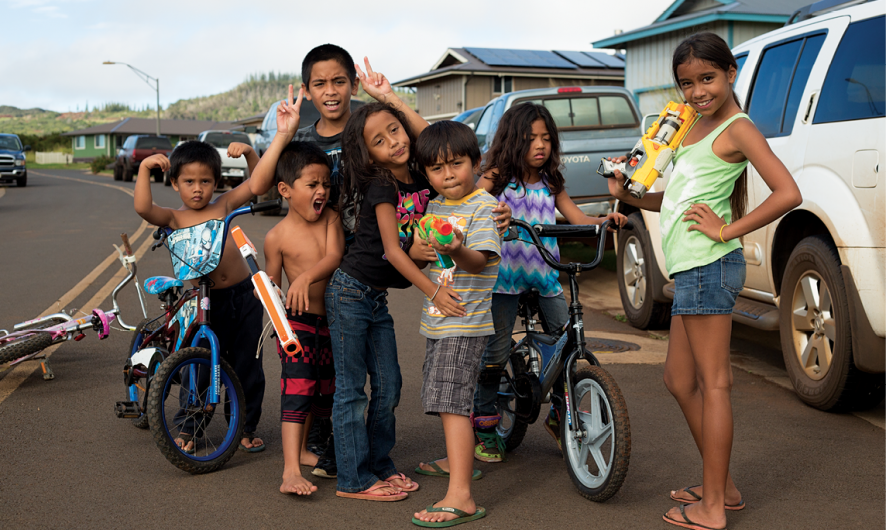 In a photo essay published in HAWAII Magazine, photographer Grant Kaye shares his slice-of-life images from his biannual visits to the island of Lanai, his childhood home and where his parents still currently reside. They're the kind of visits that always takes him nine days just to say 'hi' to everybody, he says, illustrating just how wide your ohana (family) becomes when you live on any of the Hawaiian Islands, let alone this one.
The story behind why his father decided to make a family home there is quintessential Lanai: on a daytrip to the island in 1973, his rental car broke down on the way from Lanai City to Manele Bay. While waiting for the rental company to pick him up, the first resident to drive by asked if he needed help. He said he was all right, thanked the driver and continued to wait.
"For the next hour, every driver that passed stopped and did the same," Kaye said. "He was totally blown away that a place existed where everyone would stop and offer help to a stranger like that."
But that's Lanai for you—a 140-square-mile Hawaiian island where it's 3,000 residents look out for one another. In these selected photos, Kaye documents the people important to him, along with the events around the town and in the community that encapsulate what's it like to live on Lanai today.
Sunday morning outside Ka Lanakila O Ka Malamalama Church in Lanai City. Pastor Tutu Lei Kanipae (second from right) had just celebrated her 99th birthday. Her father was pastor of the church before her. She grew up speaking Hawaiian and known for being the sweetest, nicest lady in town.
At sunrise, four men remove pork from the imu (underground oven).
Friends and family roast a pig for a Dustin Kaopuiki's son Peyton's first birthday luau. When you throw a party in Lanai, everybody shows up to help and brings food. This preparation happened over a Friday evening and Saturday morning.
After 50 years without a team and no funds, Lanai was able to revive its football team and field areturning to the Islands' Pop Warner league as the Na Koa Rams, playing with equipment raised by the community.
The Lanai Horse Club pasture at Mahana where members like John Rabbon tend to some of the oldest horses on the island.
One of Lanai's best waterman practices running underwater with a rock at the bottom of Hulopoe Bay to train his endurance and ability to hold his breath, a common exercise of big-wave surfers and lifeguards.
On Superbowl Sunday, Keonehana Mano video calls his brother Kealii who lives and works as a lobster fisherman in Maine to say hi to the family. After they finished talking, they put the iPad down on the ground facing the TV so he could watch the football game with them.
Bobby Tamashiro, one of the photographer's dad's best friends, holds a papaya grown from his garden. Bobby was extending the fruit to Kaye for doing a favor for him earlier that day.
It's 10 at night, a boy mountainboards at Twin Peaks from a spot he built a jump from at the base of the island's highest peak, Lanaihale.
Allen Kaiaokamaile smiles at his limu (seaweed) farm at Keomuku on Lanai's east coast.
Timmy Catiel, an avid Lanai hunter turned casual taxidermist post-retirement in his Lanai City garage.
Uncle Jimmy Fernandez man adds shoyu to little grilled opihi (limpets) for a party that turned into a huge buffet in the garage.
Kids in the street in Lanai City. To be a kid in Lanai means there are always 12 other kids around.
Albert Morita, a retired mechanical engineer resurveys all of the ahupuaa (island subdivision) markers on the island from his pick-up truck…just for fun.
---
This article and photo essay, "Everyday Lanai," originally appeared in HAWAII Magazine's July/August 2015 issue.