2 standout recipes from the Beach Club at Aston Kaanapali Shores you can try at home
Try these dishes for a taste of the Islands.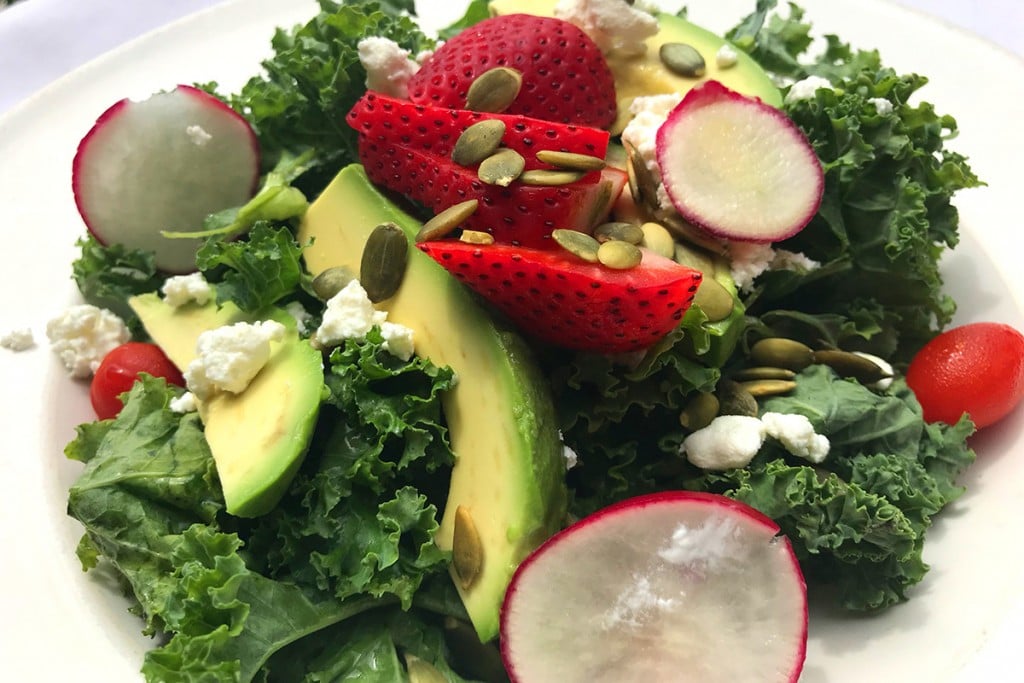 Half the fun of travel? Definitely food. There's nothing quite like discovering a locale via your tastebuds, and nowhere does that ring more true than in Hawaii, where fresh local ingredients, tropical produce and indulgent, cultural delicacies reign supreme. You're apt to find new flavors to explore no matter what street or shore you happen upon, but one stop we're especially salivating over is the Beach Club at Aston Kaanapali Shores Resort.
The restaurant's three inspired menus pull influences from across the Pacific and beyond, with an emphasis on local ingredients. If you can't make it out to Maui but want to get a little taste of the experience, try whipping up these two standout dishes, straight from the Beach Club kitchen, in your own home.
Signature Beach Club Onion Rings
6 oz. Maui onions
1 oz. buttermilk
1 oz. flour
1 oz. pancake batter
2 oz. panko
1/4 oz. dried basil
1/4 oz. dried thyme
1/4 oz. dried oregano
1 oz. lilikoi puree
1 oz. Dijon mustard
1/2 oz. honey
2 oz. barbecue sauce
Mix herbs together. Peel and slice the Maui onions into thick slices. Before frying, dip in buttermilk, then flour, and finally in the pancake batter. Lastly, dip in panko and herb mix. Deep-fry to order until golden brown. Season with salt when out of the fryer. Combine lilikoi with mustard to make a dipping sauce and serve alongside onion rings and bbq sauce.
Kumu Kale Salad
4 oz. Kumu Farms kale
1 oz. oven-roasted tomatoes
1 oz. local avocado
1 oz. breakfast radish
2 oz. Kula strawberries
1/4 oz. pumpkin seeds
1 oz. smoked bacon
1 oz. Surfing Goat feta cheese
1/4 oz. green onions
2 oz. miso sesame dressing
1 orchid
Toss all ingredients (except the orchid, pumpkin seeds and green onions), then dress with the miso sesame dressing. Finish with the green onions and pumpkin seeds. Top with orchid.